High End 2013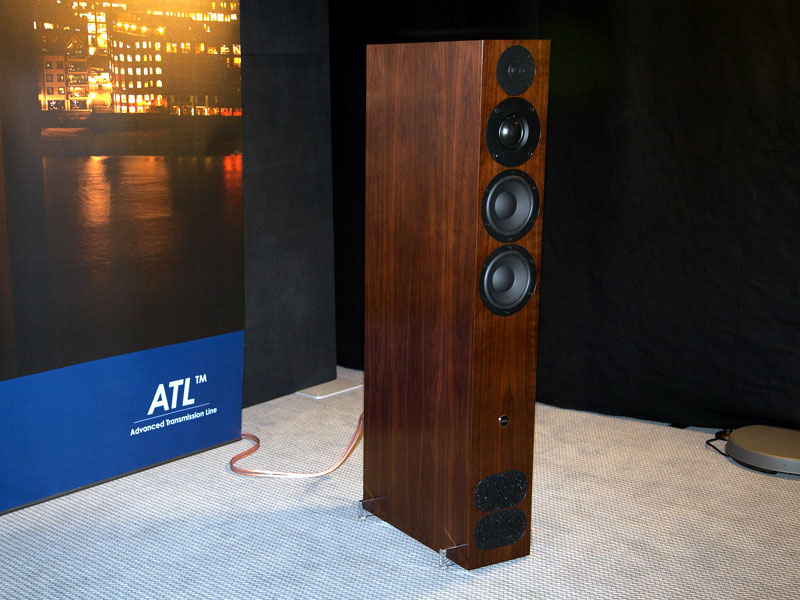 Jason Kennedy uses PMC's fact.8 as a reference, so he was particularly keen to see and hear the new fact.12 (£11,995 per pair). This has similar proportions and the same front baffle width as the '.8 but is taller and deeper. The only other thing it shares with the smaller model is the tweeter -- everything else is new, not the least of which is the use of coated aluminum bass drivers, which have not been seen on a PMC speaker in the past. This may be a result of Oliver Thomas taking the helm from his father Peter on this project, but equally it could be related to the use of a British laser measurement facility, the National Physics Laboratory (NPL), to establish the behavior of cabinet, drive units and crossover.
The fact.12 also has a 50mm midrange dome, the first of its kind for PMC, which has used 75mm domes on its pro models for many years. An awful lot of R&D effort has gone into every aspect of this speaker, and the results were particularly engaging despite the less-than-helpful environs of the show. Jason is extremely keen to get a pair at home in order to see if PMC has managed to combine the power and control of a pro monitor with the looks and transparency of a fact model.
© The Audio Beat • Nothing on this site may be reprinted or reused without permission.