High End 2013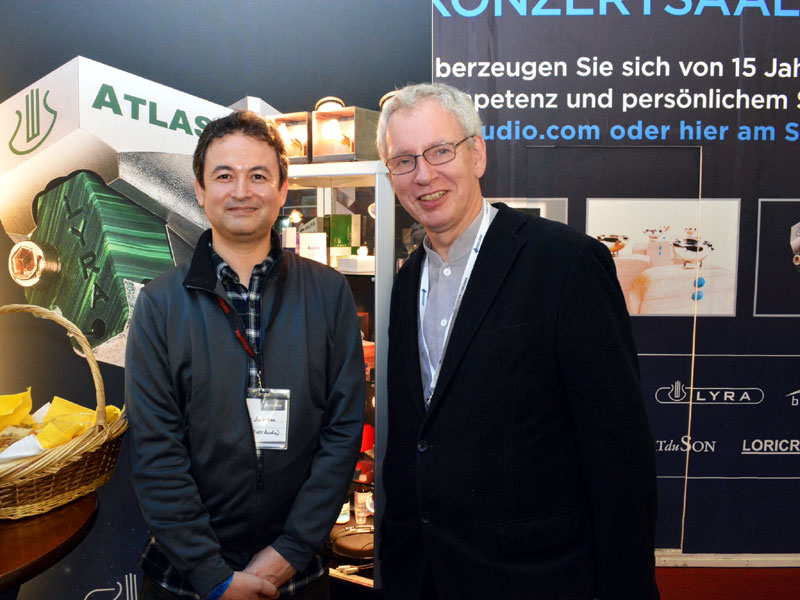 Jonathan Carr (left) and Stig Bjorge of Lyra were aglow in the reflection of their latest project, the long-awaited replacement for the Titan cartridge. Having introduced the Atlas last year, they could be forgiven for sitting back and resting on the laurels of such a successful product. Instead they were showing a preproduction version of their newest creation, the Etna.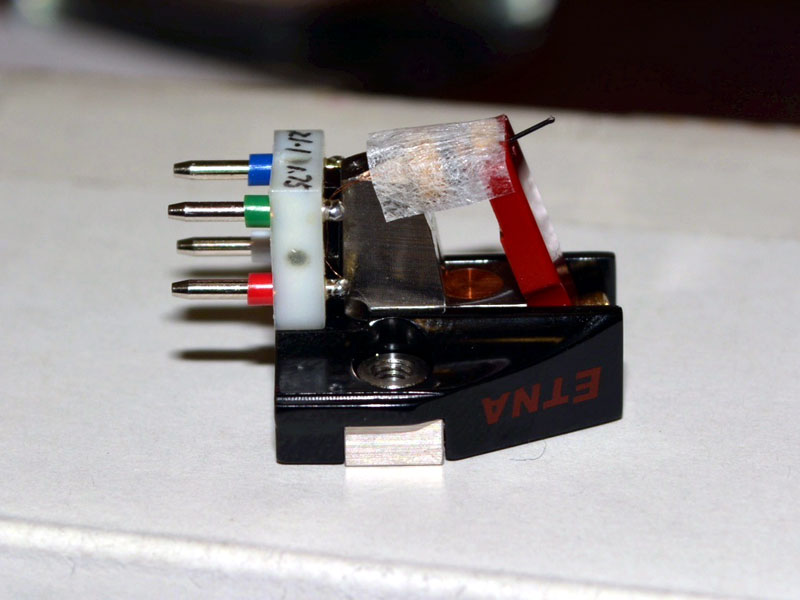 Incorporating many of the energy-randomizing innovations of the Atlas, the Etna builds upon these developments yet incorporates Jonathan's latest thinking about how to take them even further. Close examination shows that the design incorporates more angles from every perspective than the Titan, all addressing spurious energy. One of the first things you notice is that the cartridge is more open -- more naked, if you will -- the aluminum body coupling to the tonearm via a titanium insert, which itself sports press-fitted stainless-steel screw bosses. Instead of the now-familiar green of the Atlas, the Etna leads with a red manmade-coral front.
The target date for release is July, and the price is expected to fall roughly between that of the Titan and Atlas -- between $6000 and $9500.
© The Audio Beat • Nothing on this site may be reprinted or reused without permission.