CES 2016 • TABlog
by Marc Mickelson | January 21, 2016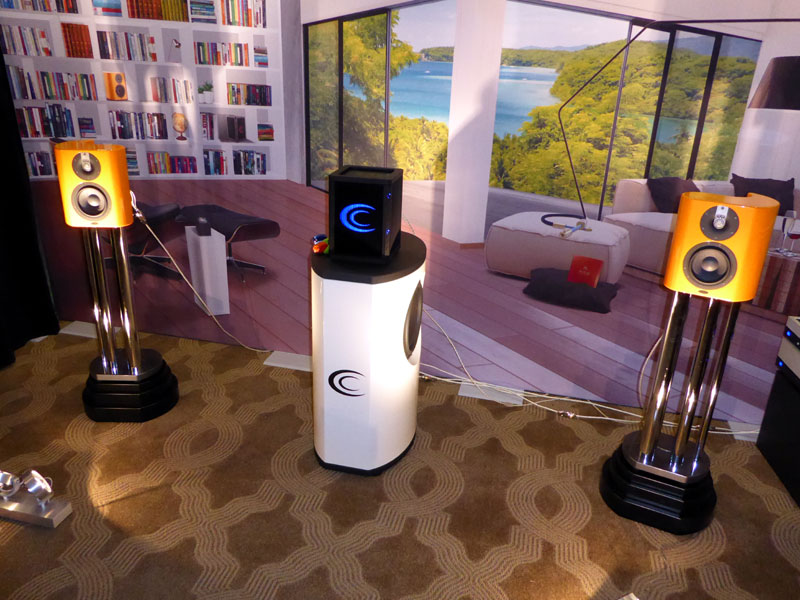 When you are press covering an audio show, especially one as massive as CES, you begin to appreciate, even cherish, any printed materials that companies provide. These not only tell you specifics about new products, but can also give you an inventory for an entire system, saving the time necessary to hunt down and record the same details.

But such materials are utilitarian, even mundane, unless they are the work of the inventive minds at Crystal Cable and Siltech in Holland. At past CESes, Gabi van der Kley-Rijnveld, head of Crystal Cable, has been excited to show off her anything-but-ordinary materials, including a flipbook whose pages turned with the pull of a tab. This year, she and her graphic artist have outdone themselves, immersing showgoers in an idealized "lifestyle" setting featuring Crystal Cable Minissimo Diamond speakers (€16,000/pair), CCI integrated amp (€12,000) and new Subissimo subwoofer (€10,000).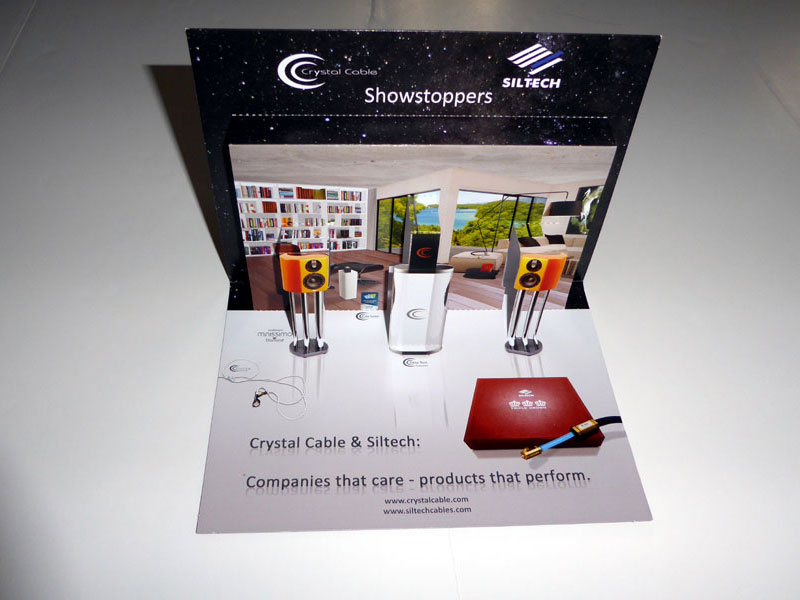 They then duplicated the whole thing as a piece of literature, complete with popup audio components.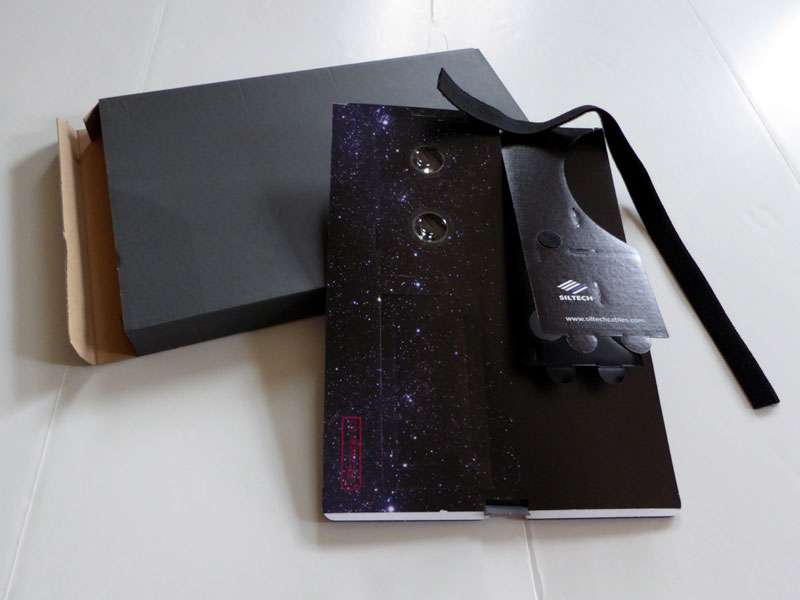 Taking the theme of immersion a step further, they provided an assemble-it-yourself . . .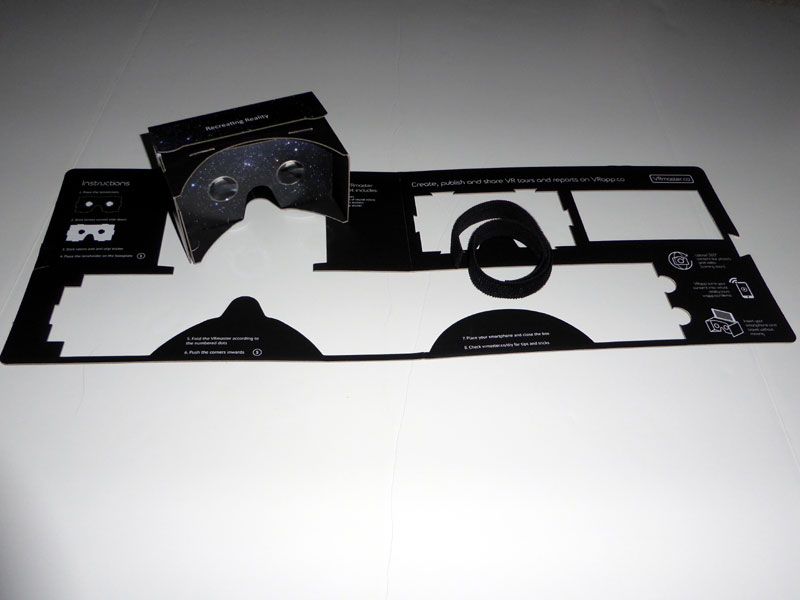 . . . virtual-reality headset -- just add smartphone, which acts as the video source. With this you can watch a short movie that Gabi and her crew produced themselves.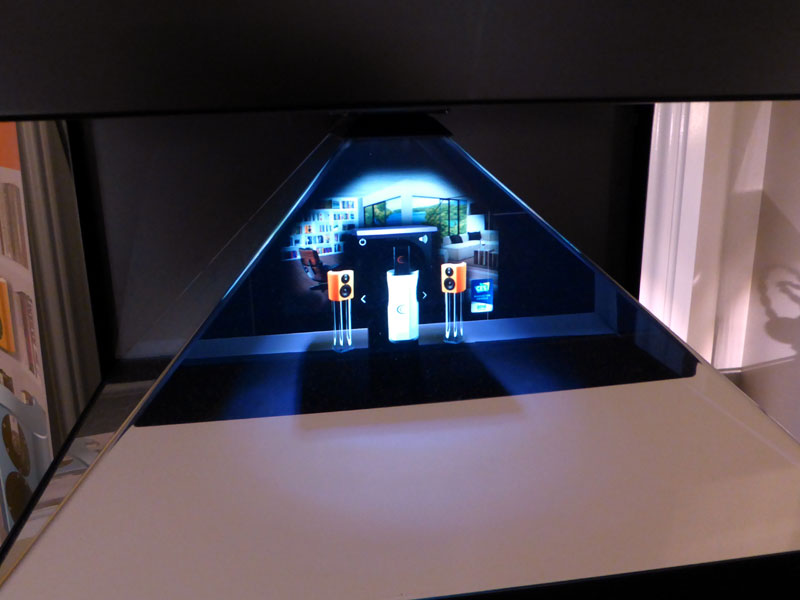 And if all of that still wasn't enough stimulation for you, there was a futuristic-looking hologram pyramid right in the room.
If there were a CES award for Best Supporting Materials, Crystal Cable and Siltech would win it without serious competition -- again.