CES & THE Show 2014 • Sounds & Sights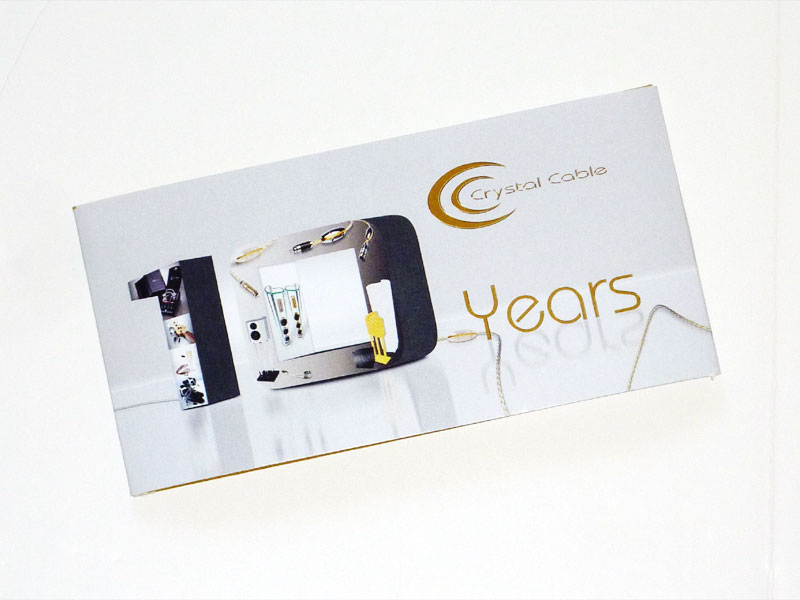 Product literature, promotional materials and plain, old swag of various kinds are abundant during CES and THE Show, and most of it is nondescript and unexciting (although we're always excited by detailed listings of products in demo systems, with prices). With this in mind, Crystal Cable produced one of the most novel promo materials we've seen. About the size of an envelope. . .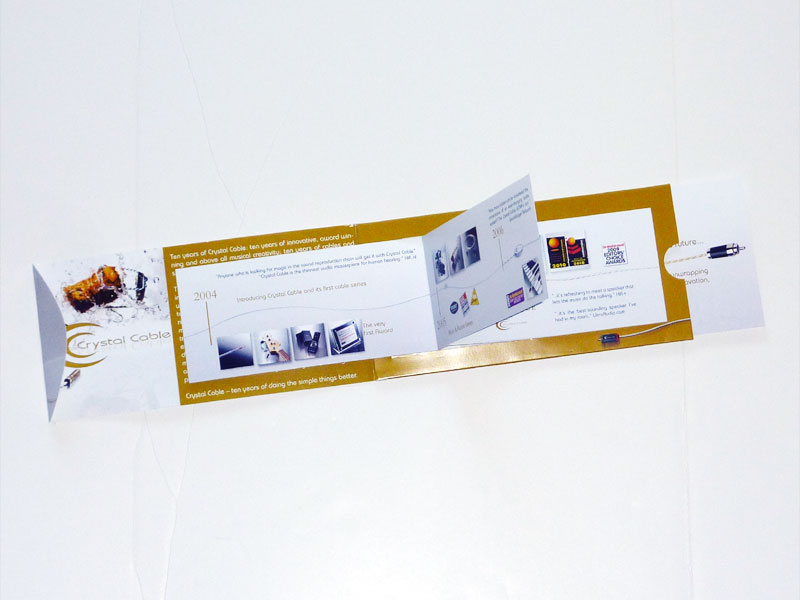 . . .it opens to a series of frames, each of which turns like the page of a book as you pull on the RCA connector shown on the right side. Each gives a bit of information on Crystal Cable's past, the entire booklet commemorating the company's decade in business.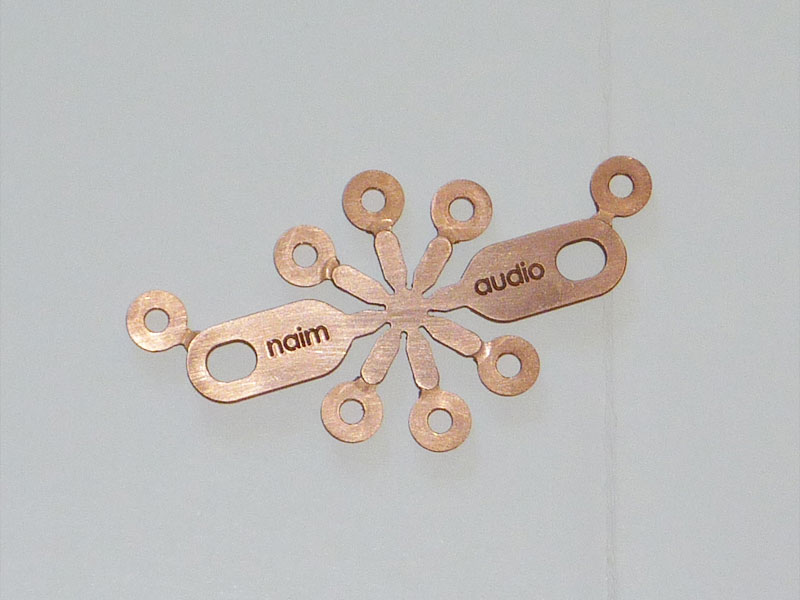 To promote its Statement electronics, Naim gave away a few of the machined-copper connecting bars used within the products. Each might be reusable as a drink coaster or just as a piece of industrial art.