CES 2015 • Hot Product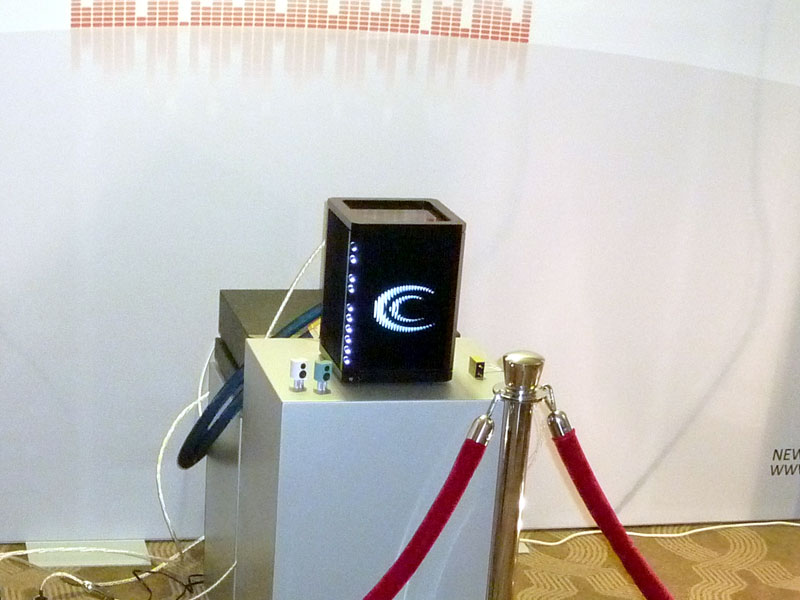 Crystal Cable introduced the concept of the Cube System ($18,000) at last year's CES, but the actual production unit appeared for the first time this year. There is a great deal of audio technology packed into that small package, including a class-AB output topology derived directly from Siltech's SAGA Light Drive output stage, a fully balanced line stage, and six completely isolated inputs with individual gain settings. The Cube delivers 100Wpc, and its cooling system allows it to be placed out of the way, although it looks so good that you will probably want to show it off.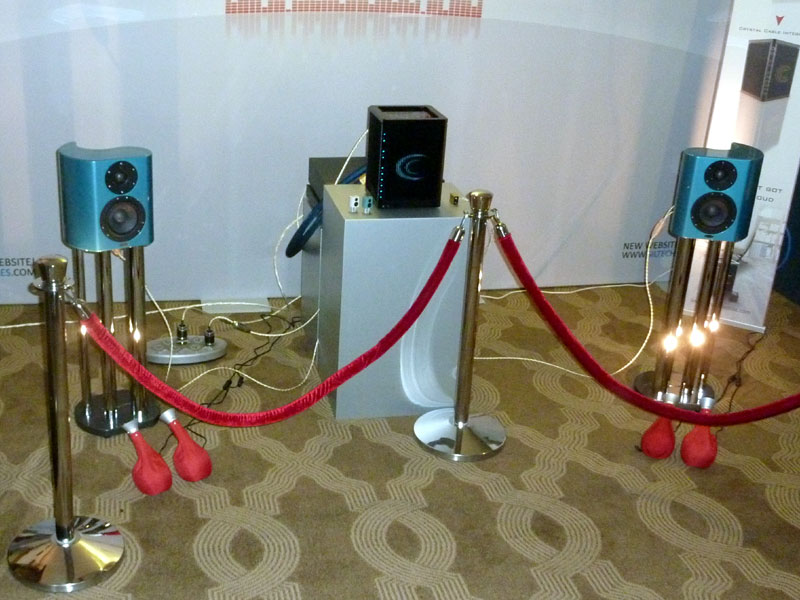 Paired with Crystal Cable's Arabesque Minissimo speakers ($15,000/pair), the Cube made for an uncomplicated, unfussy audio system that delivered with high-rez digital and also looked great. We're tempted to call it a lifestyle system, but it's about music first and foremost.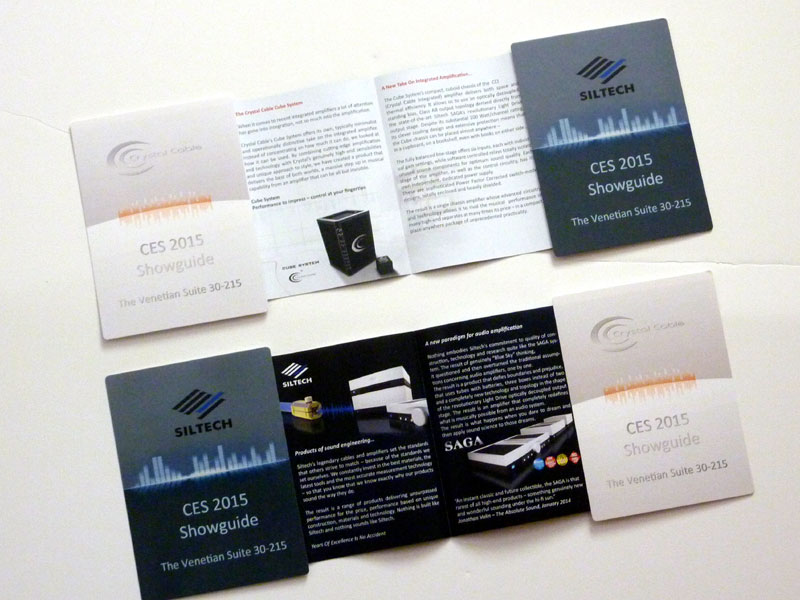 Finally, Crystal Cable and Siltech create some of the most original press materials. Last year, it was a book whose pages flipped with the pull of an interconnect-shaped tab, and this year it was a single guide that covers Crystal Cable on one side and Siltech on the other. We grabbed two, one for each brand, and then figured it out.