CES 2015 • Awards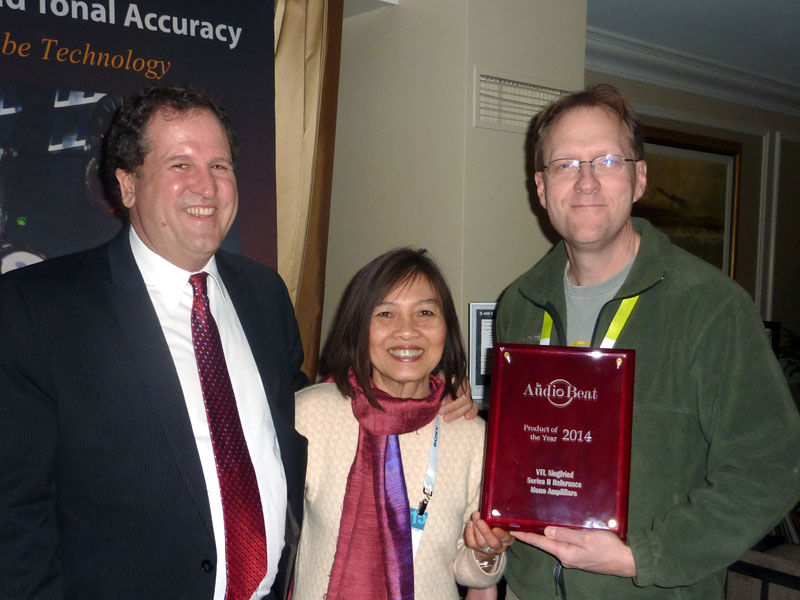 It's that time again, when we honor the best audio components and recordings we heard in the past year. As we've stated many times, there are too darned many awards, but with two TAB editors living on different continents, it's nearly impossible for us to come to unanimous choices. So consider these audio products and recordings -- plural -- as both first among equals for 2014.

Marc Mickelson emptied his reviewer's bag of adjectives on the VTL Siegfried Series II Reference monoblocks, calling them the best amplifiers he has ever heard: "Large-scale music? Check. Intimate mono recordings? Check. The naturalness and tonal glory of tubes? Check. Bass control and power? Check. Dynamic variation? Check. Intimacy? Check. The ability to drive disparate loads? Check. User friendliness and just plain fun? Check and check."

Luke Manley (far left) and Bea Lam of VTL accept the award from Marc -- and richly deserved it is.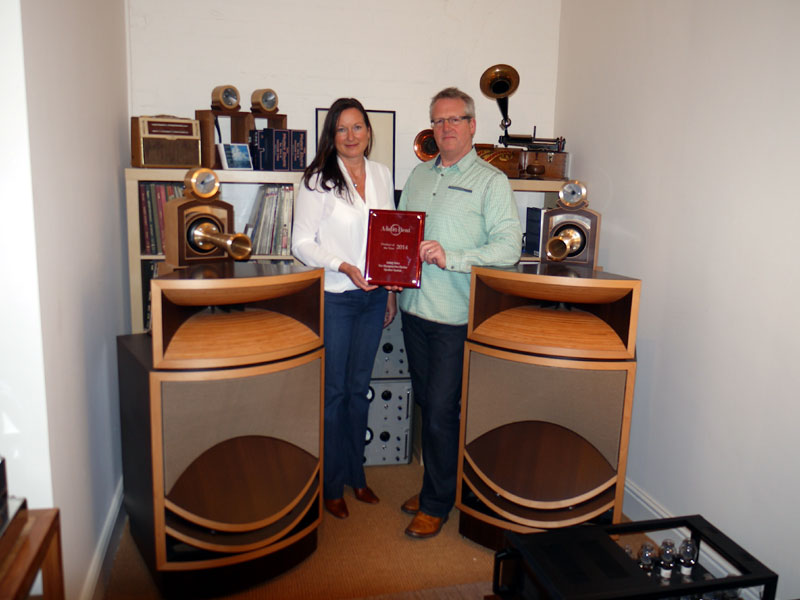 In one sense this is the easiest Product of the Year award to bestow: The Living Voice Vox Olympian/Vox Elysian system stands head and shoulders above anything else that's come Roy Gregory's way this year -- or any other for quite some time. "This is by far the most convincing and musically complete speaker system I've ever used. It has completely rearranged my notions of the limitations that apply to audio and how close we can come to the live event," says Roy.
Lynn and Kevin Scott of Living Voice accept the award -- posed with the winning speaker.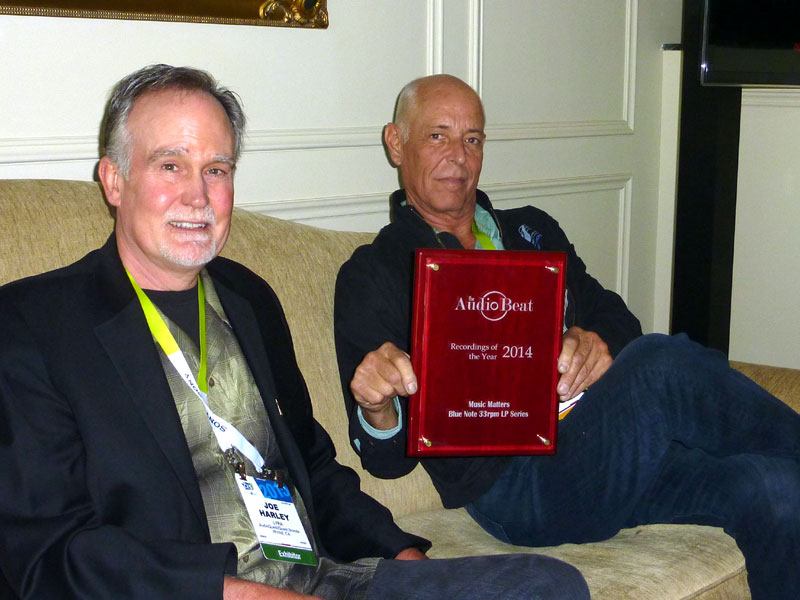 The only two-time winners of our Recording of the Year award are Joe Harley (left) and Ron Rambach of Music Matters Their first win came for their extensive series -- over 100 titles -- of Blue Note reissues on double-45rpm LPs. This time -- and even more significantly -- they have been honored for their 33rpm single-LP titles, also from the Blue Note catalogue. What makes these records so special? In addition to the same level of care that went into the 45rpm records, including the gorgeous sleeves with session photos in the center, the sound of the 33s is just as vivid as that of the 45s -- and the price is 30% lower. There are also new titles, including all of Blue Note's most important ones, and no jumping up after ten minutes to change sides -- a win-win-win situation to be sure.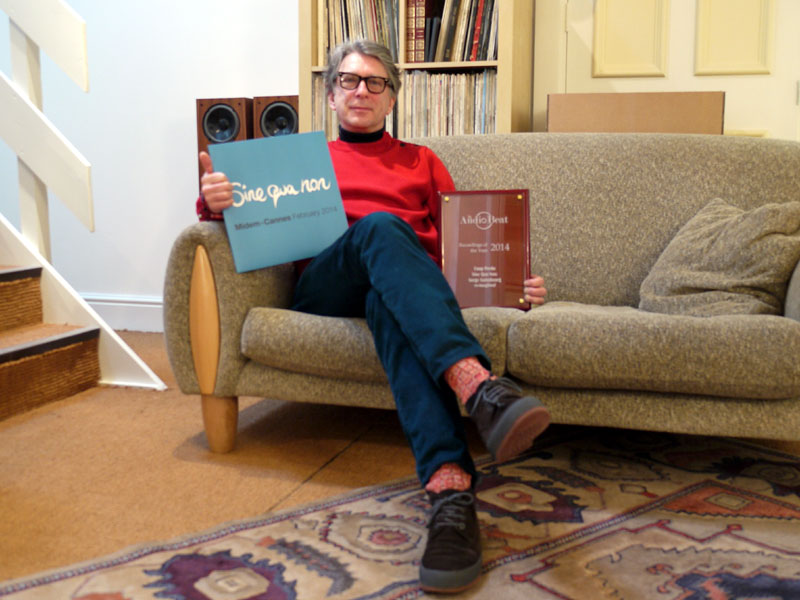 Finally, so often a Record of the Year is one you'd pull out to show off your system or impress the local audiophile society. Sine Qua Non: Serge Gainsbourg re-imagined isn't one of those. Instead you have four sides of beautifully executed Serge Gainsbourg tunes rearranged for jazz quartet, strings and sundry other instruments. Roy Gregory calls it ". . .effortlessly cool and yet happy to shock or offend. Chic, suggestive and somehow coyly knowing. . . . If only all records were like this."
Glenn Armstrong of Coup Perdu/Coup d'Archet accepts the award.