CES & THE Show 2013 • Hot Product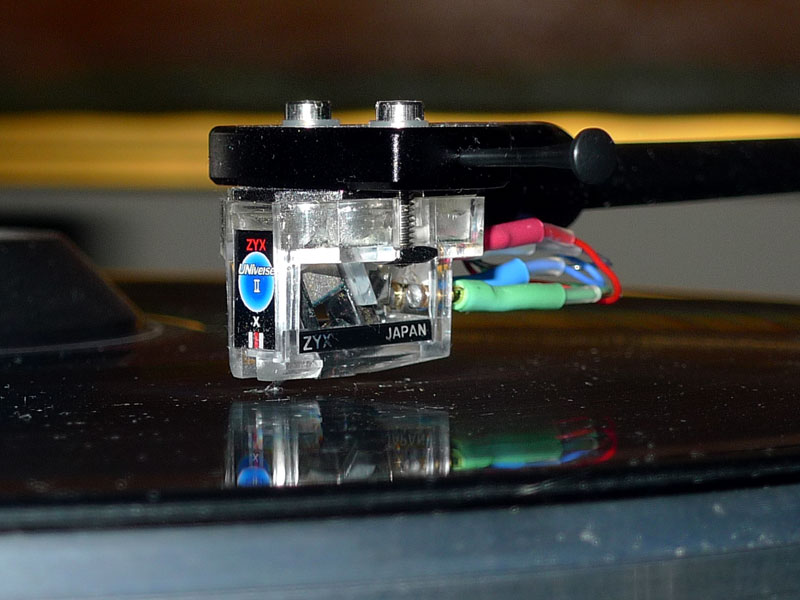 Just as it's shown here, the ZYX Universe II ($8495) had a larger-than-life reputation before CES commenced. Louis Desjardins of Kronos Audio touted it over other similarly pricey moving-coil cartridges from Lyra and Dynavector. So we expected big things from it mounted on a Graham Phantom Supreme II tonearm, which was installed on one of Louis' beautiful dual-platter turntables. It didn't disappoint with Lamm's new LP1 Reference phono stage providing the gain.
With its motor installed in the same semi-nude acrylic body used for the ZYX Atmos/4D, the Universe II, with its .24mV output, has lowered resonance versus the Universe I, which remains in production. Thus far, Japanese cartridge designer Nakatsuka-san remains hushed about the new cartridge's internals, but there was no hiding the resolute bass, perceptibly natural highs and superb midrange, all pointing to a highly refined frequency balance.
© The Audio Beat • Nothing on this site may be reprinted or reused without permission.