CES & THE Show 2013 • Hot Product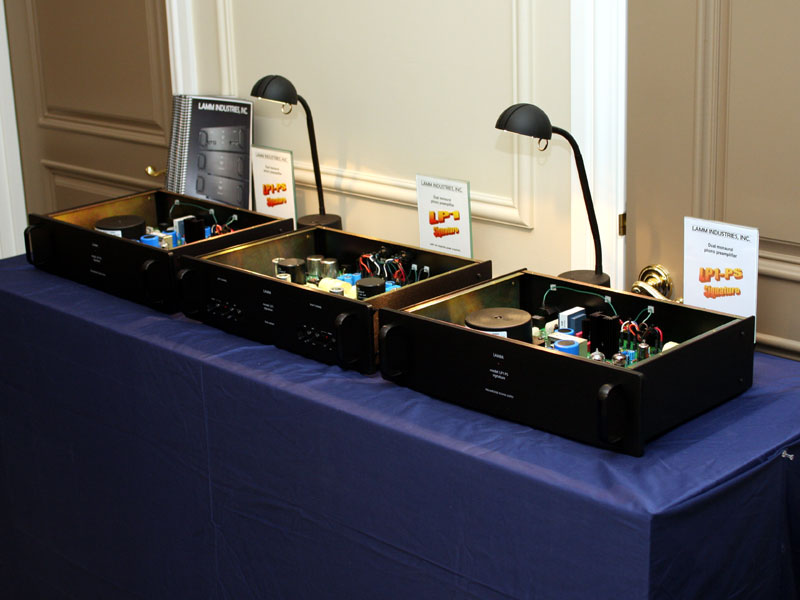 Vladimir Lamm updates his products infrequently and releases new products deliberately. He completed the design work for his LP1 Signature phono stage ($32,790) years ago, but only now is it a commercial reality, perhaps because of its ambitious arrangement. Its three chassis comprise a pair of tube-rectified power supplies -- one for each channel -- feeding a dual-mono phono stage.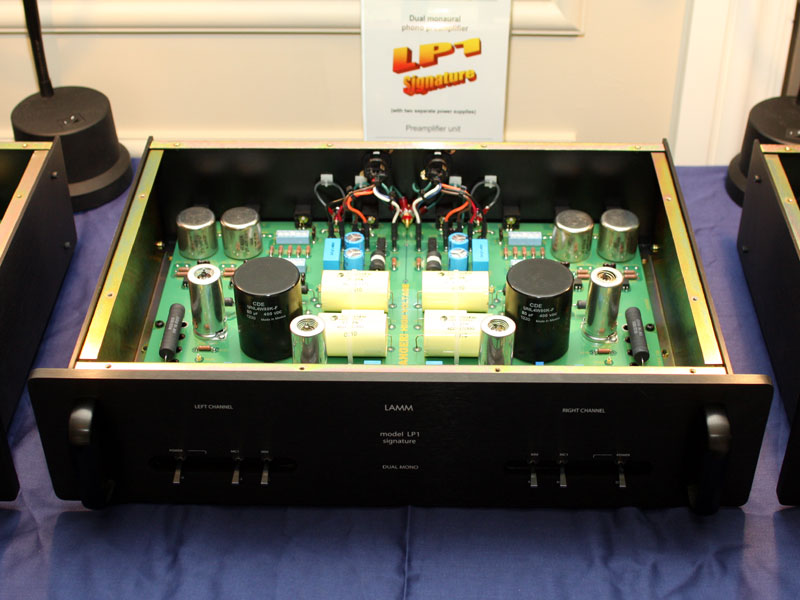 The mirrored dual-mono layout of the LP1 Signature is easy to see. There are three inputs: two for moving-coil cartridges and one for moving-magnet. The two moving-coil inputs are slightly different: one is meant for very low-output cartridges, providing 71dB of gain along with a low 30-ohm input impedance, and the other uses the same step-up transformer as Lamm's LP2 Deluxe phono stage and provides 59.7dB of gain.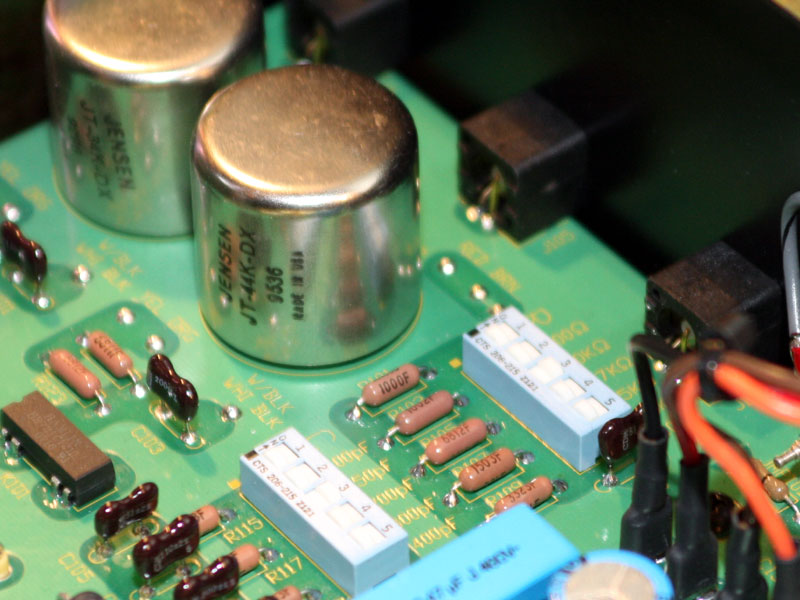 Unlike Lamm's LP2 Deluxe phono stage, loading and capacitance with the LP1 Signature are adjustable in five steps via banks of internal switches.
© The Audio Beat • Nothing on this site may be reprinted or reused without permission.