CES & THE Show 2013 • Sounds & Sights
Ulla Scheu of Scheu Analog made her first trip to Las Vegas for CES and THE Show. She was able to hear her turntables in several rooms, including. . .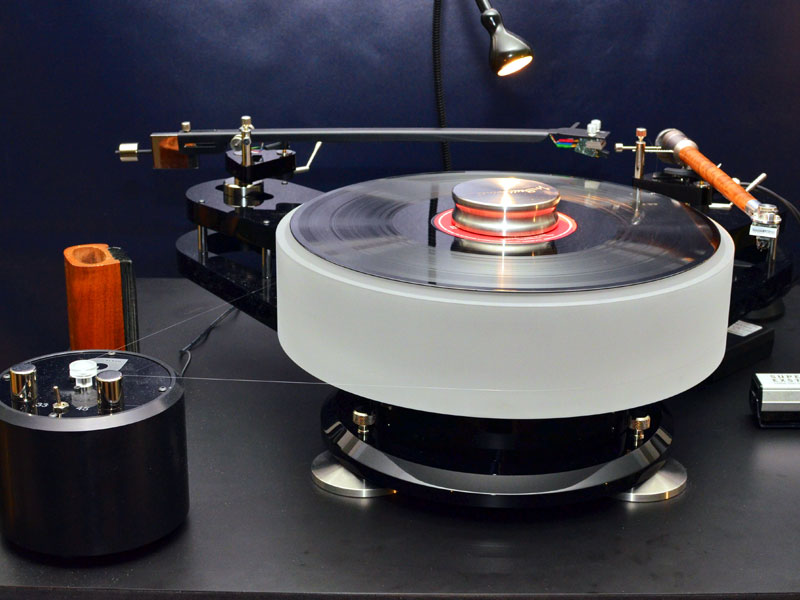 . . .the one in which Voce Audio debuted its VA-3S speaker. Here, a $4425 Premier Mk III was in use. Scheu makes 'arms of varying lengths, in materials as disparate as acrylic and wood. A 9" Scheu Tacco tonearm ($3995) and 12" Classic ($995) were mounted on the Premier Mk III, with Soundsmith Hyperion OCL cartridges ($7500) mounted on both 'arms. Scheu offers a large range of 'tables, ranging in price from the $1495 Cello to the $13,250 Das Laufwerk 2 Slate.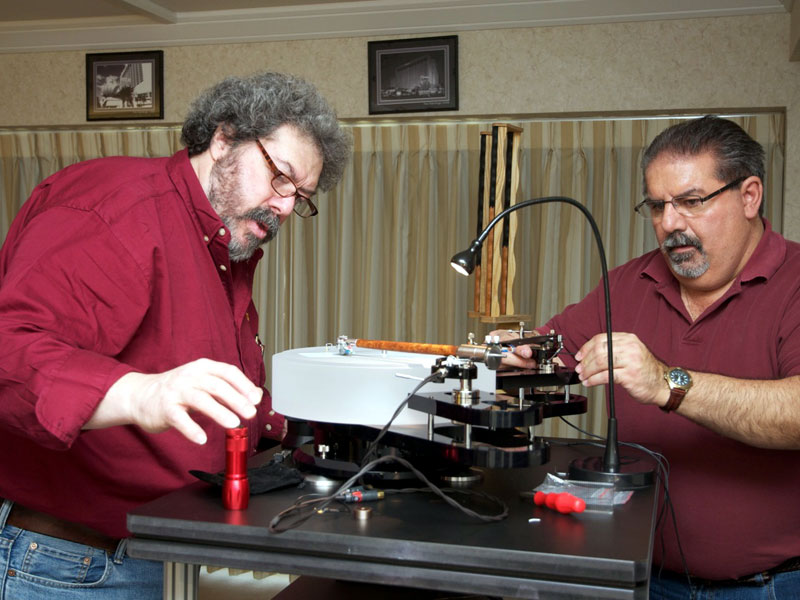 Peter Ledermann of Soundsmith (left) and Paul Manos, US importer of Scheu Analog products, setting up the Scheu turntable and tonearms, and the Soundsmith cartridge.