CES & THE Show 2012 • Hot Product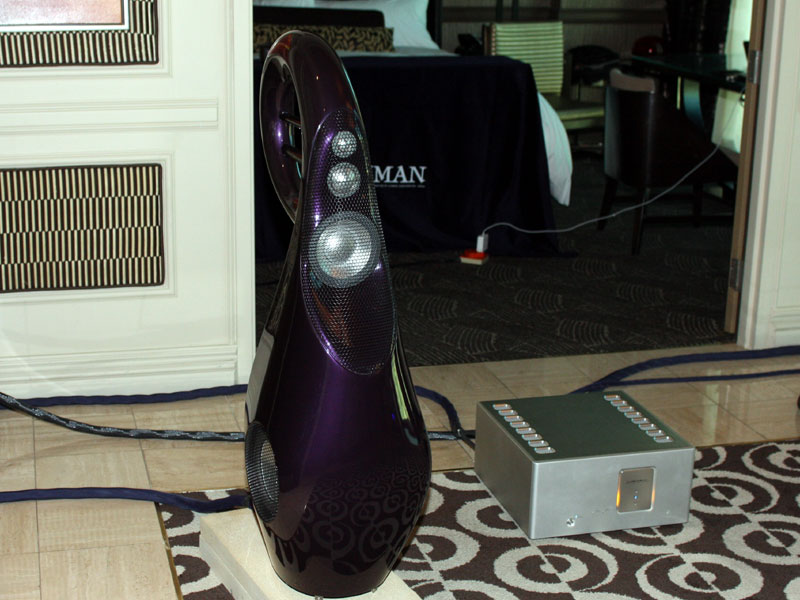 Vivid's latest creation is the G3 Giya ($40,000/pair), a very curvaceous speaker that's somewhat easier to accommodate than its G1 and G2 stablemates on account of its 3' 9" height. It still incorporates the technologies that make this South African brand so distinctive. Designer Lawrence Dickie has used more obvious tapered-tube loading for the drivers, and this will remind many that this same designer created the Nautilus for B&W back in the 1990s. The G3 is a five-driver, four-way design that places its bass drivers on either side of the cabinet, so they brace one another to avoid injecting energy into the cabinet. You can't really call this glass-reinforced, balsa-cored sandwich cabinet a "box" because there are no straight lines, but you get the picture.

Philip O'Hanlon, the Vivid distributor, kept us entertained with some analog tapes from the Tape Project played on a Sonorous reel-to-reel. He had a copy of a Beethoven piece by the Janaki String Trio (on Yarlung Records) that revealed just how natural and effortless this format can be. The sound via the G3s was both strong and subtle, with superb string tone and absolutely no sense of strain at realistic levels.
© The Audio Beat • Nothing on this site may be reprinted or reused without permission.