CES & THE Show 2012 • Sounds & Sights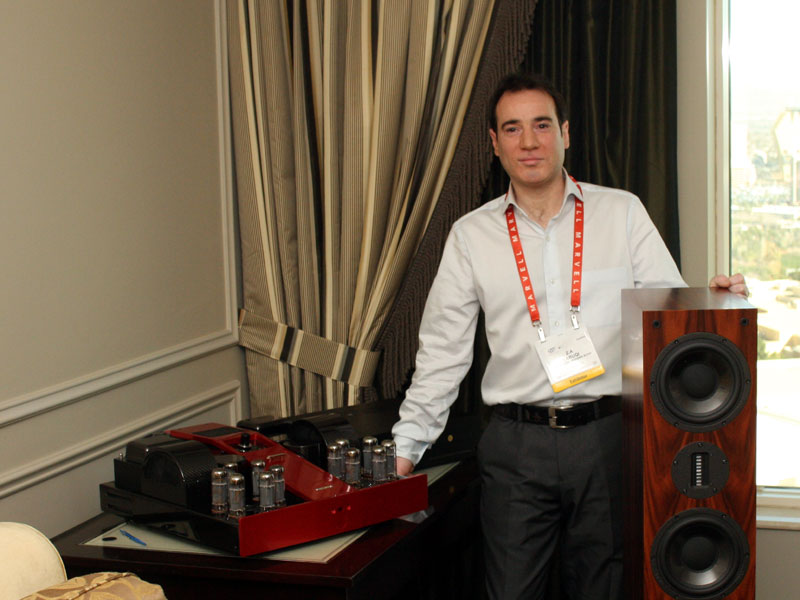 Zia Faruqi is the designer of. . .
. . .the racy-looking Tube Technology Synergy Carbon ($18,000). It incorporates the company's preamp and power amp technologies in a single chassis, the preamp running down the center and flanked on both sides by mono amplifiers. Its power output is 150Wpc via a dozen KT77 tubes. A pair of 12AU7s and four 12AT7s are also used.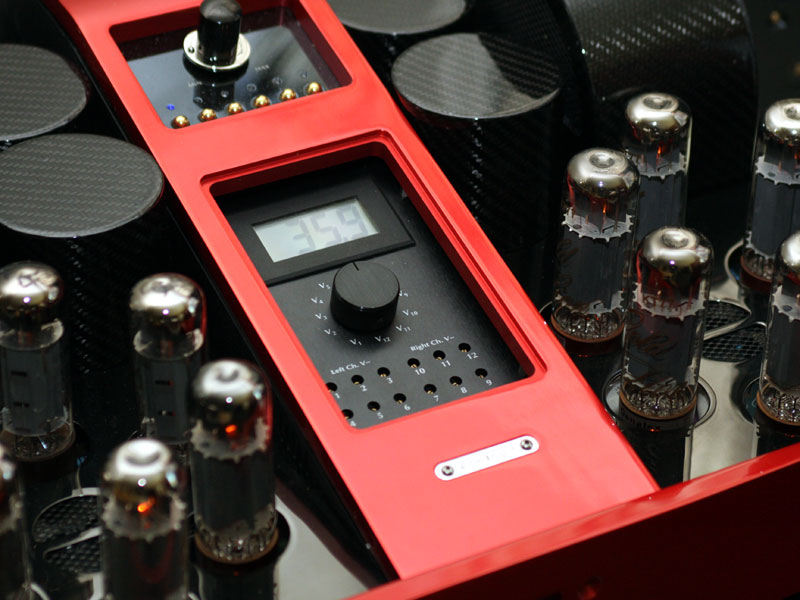 The Synergy Carbon is completely remote controlled, but its most novel feature is its hidden panel for tube biasing. When you remove the top, the amplifier automatically mutes. Very smart.
© The Audio Beat • Nothing on this site may be reprinted or reused without permission.