CES & THE Show 2012 • Hot Product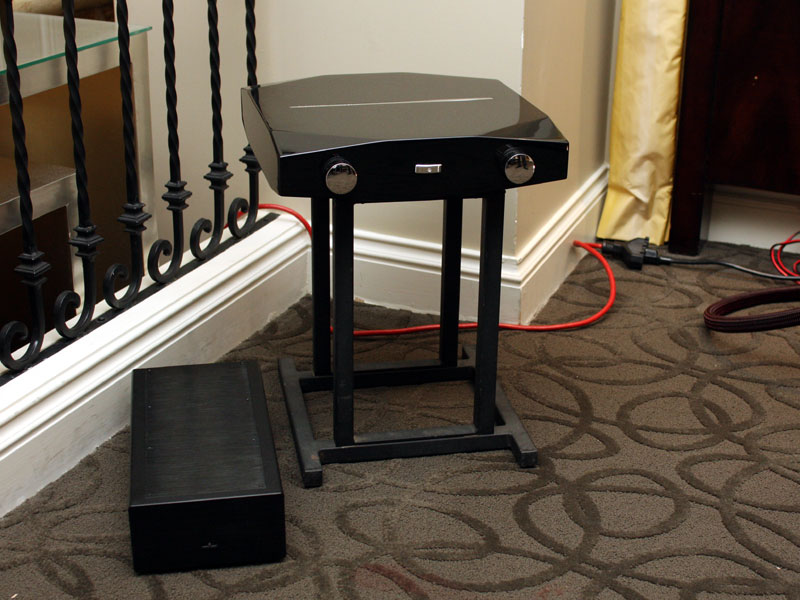 Alan Yun of Silverline Audio has been creating speakers for more than fifteen years, and during that time he has also tinkered with electronics. Alan's new IS-100 ($8000) is a hot-rodded integrated amp, featuring fully dual-mono construction, no negative feedback, and a 23-position stepped attenuator. Perhaps its most lavish feature -- and the one that accounts most for its cost -- is a custom transformer with silver windings, although Alan Yun also boasts of the use of many custom parts for his first non-speaker.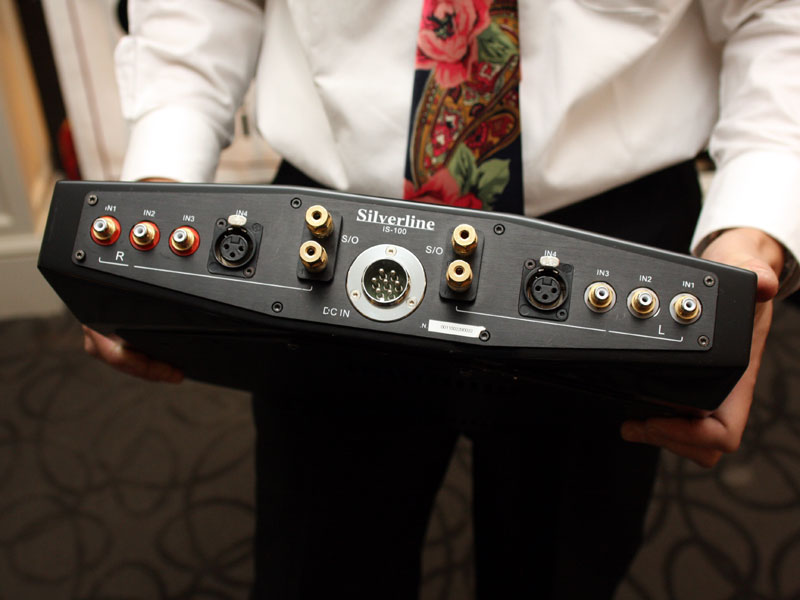 The IS-100's power output is 100Wpc at 8 ohms, and it doubles down into 4 ohms. As the picture shows, there are three sets of single-ended inputs and one balanced.
© The Audio Beat • Nothing on this site may be reprinted or reused without permission.