CES & THE Show 2012 • Hot Product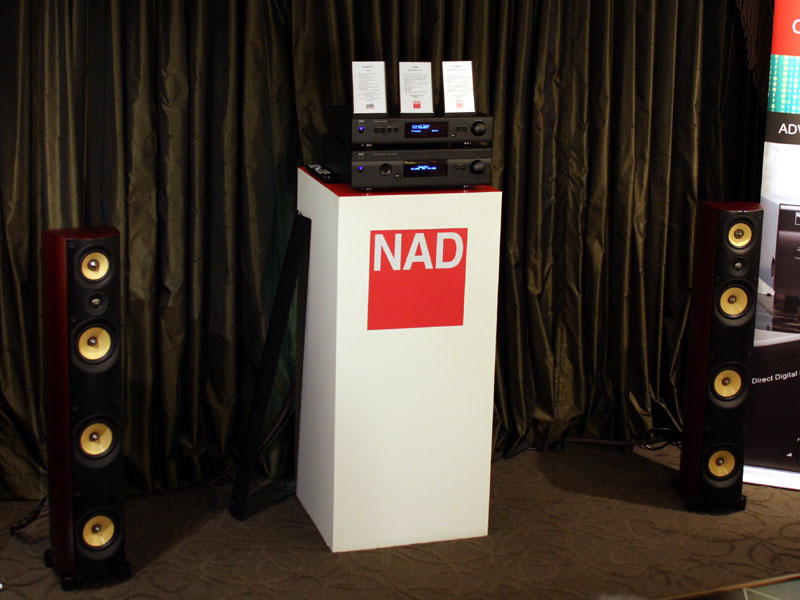 The latest Paul Barton-designed speaker is the Imagine T2, PSB's new flagship speaker -- and one that comes in at considerably below six figures. Or five figures. Or five thousand dollars. It mates a trio of 5 1/2" woofers with a 4" midrange -- all with ceramic-filled polypropylene cones -- and a 1" titanium-dome tweeter. Salient specs and features include 34Hz low-end extension, controlled directivity to reduce unwanted reflections, and a three-port, bass-reflex enclosure.

Oh, and the price is $3500 per pair in various real-wood veneers, $3850 in high-gloss black or white finish. These speakers held groups of listeners transfixed, at least while we were in the room.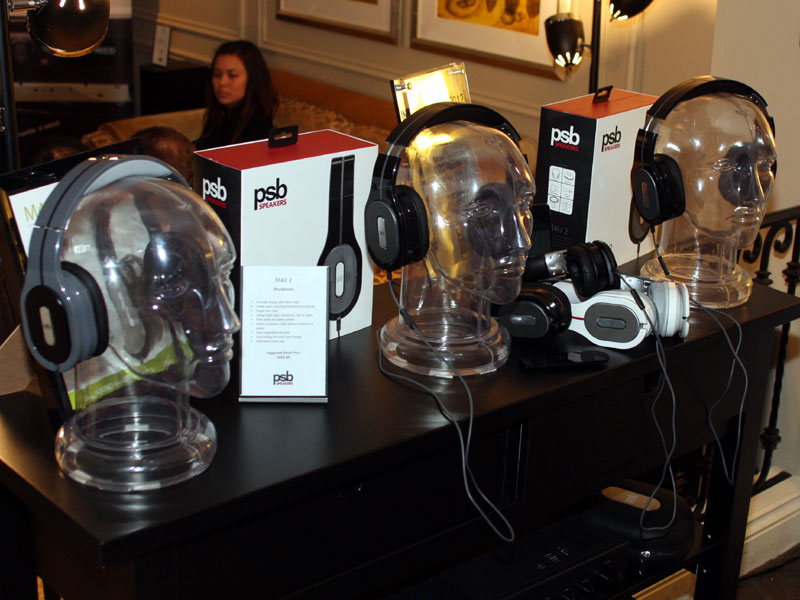 Also new and designed by Paul Barton are PSB's first headphones, the M4U 2s ($400). Name a headphone feature and the M4U 2s probably have it. They can be used passively, with built-in, battery-powered amplification, or with both amplification and noise canceling. They will come in different colors, and their cord can be plugged in on either side.
Sonically, the 'phones are voiced for a flat response with the addition of low-frequency room gain that you would expect to hear from loudspeakers, giving the M4U 2s a balance that's more full range than competing 'phones. A quick listen confirmed this.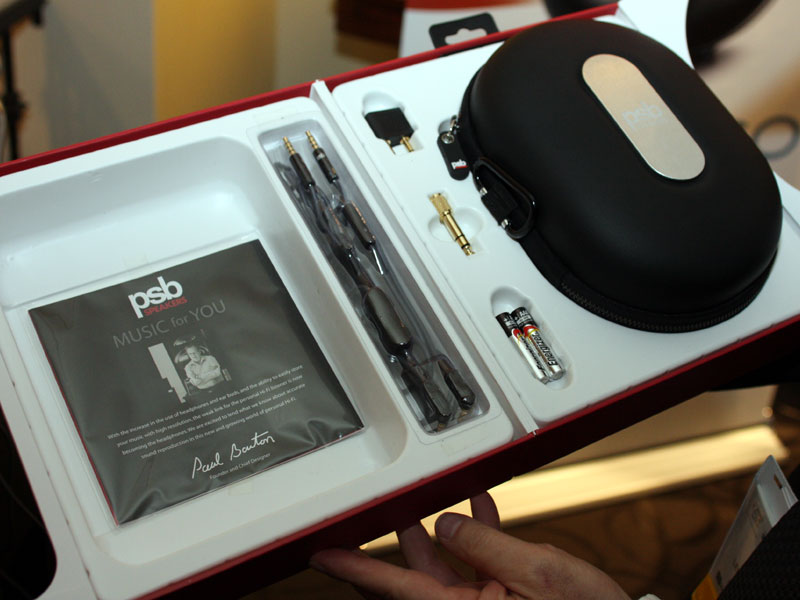 The packaging for the M4U 2s is almost as well thought out as the headphones themselves. It includes everything you will need to be up and listening in a matter of minutes.