CES & THE Show 2012 • Hot Product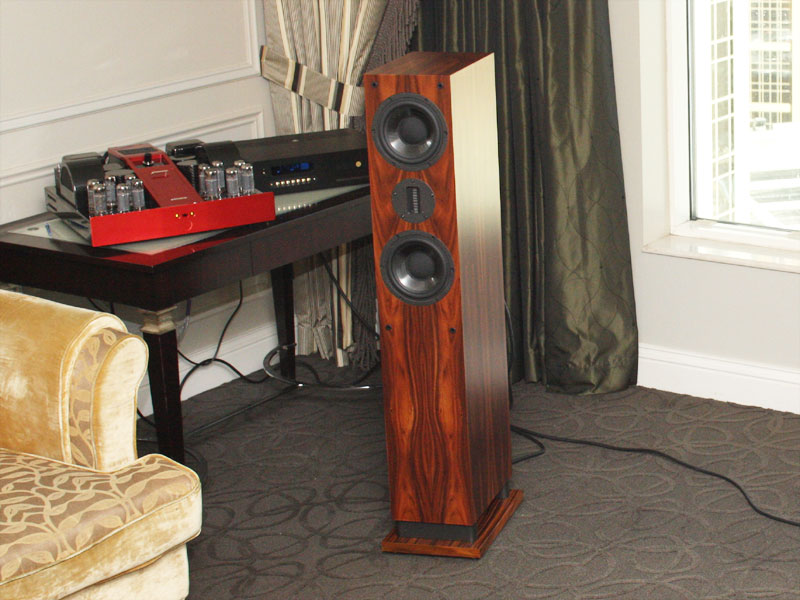 ProAc's latest midsize two-way floorstanding speaker -- in a long line of similar models -- is the Response D40R ($12,000/pair), which uses the same Italian-designed ribbon tweeter as that in the Response K6 along with a pair of woofers that feature carbon-fiber cones. It is a true two-way -- both woofers covering the same range from 3kHz on down. The D40R sounded characteristically ProAcian: abundant presence, surprising low-end authority for a two-way speaker and tonal sophistication aplenty.
© The Audio Beat • Nothing on this site may be reprinted or reused without permission.