CES & THE Show 2012 • Hot Product
As computer audio matures, it is especially interesting that the notion of replacing the computer itself takes ever-firmer root. In this spirit, NAD's trio of new Masters-series products comprises a high-tech integrated player-DAC-storage system that's first and foremost about audiophile-grade sonic performance. The M50 player (top above, $2500) has HDMI and USB outputs and supports Ethernet and WiFi for Internet access and iPad control. It can decode Linear PCM up to 24-bits and 192kHz and FLAC lossless, in addition to playing CDs and DVDs. The M52 Music Vault (middle, $2000) includes a 3TB RAID 5 hard-drive array that uses "carefully selected high-quality drives for ultra-low noise, low heat generation, and extra-long life."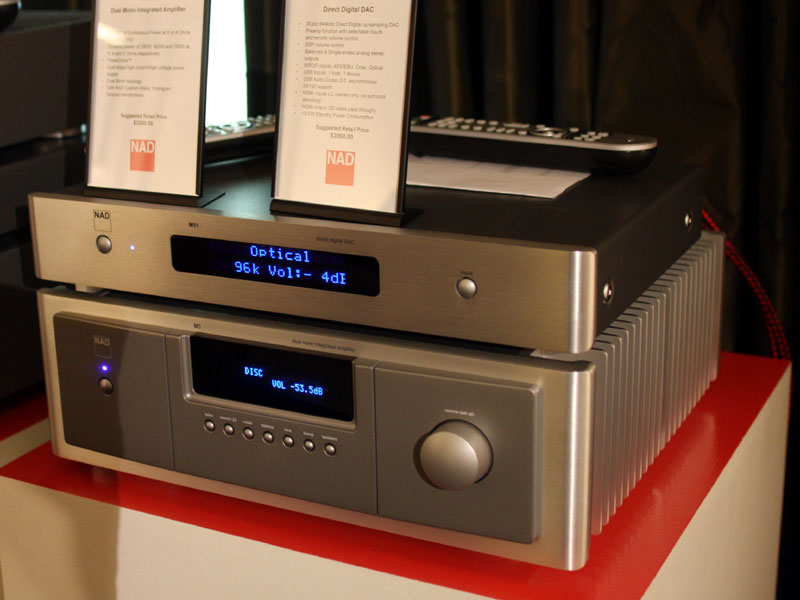 The final piece of the playback system is the M51 digital-to-analog converter (top above, $2000), a 35-bit/844kHz DAC that supports the latest USB codec for 24-bit/192kHz transmission. It is also a digital preamp, having multiple inputs and a DSP volume control.
On the bottom of both stacks are NAD's own amplification components: the M2 above ($6000) and new M3 below ($3000). The M2 handles its own digital-to-analog conversion, so with it a separate DAC isn't necessary.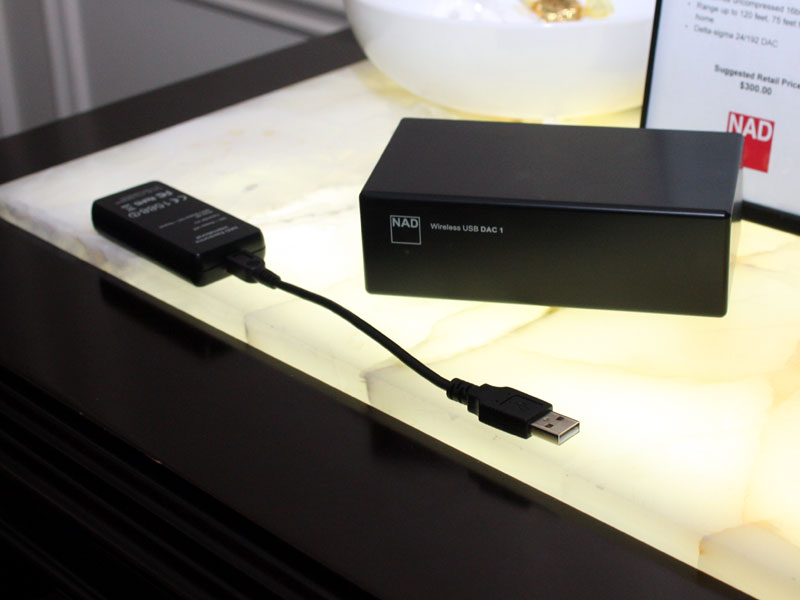 On the budget end of the cost spectrum is NAD's DAC 1 ($300), a wireless USB digital-to-analog converter that has both. . .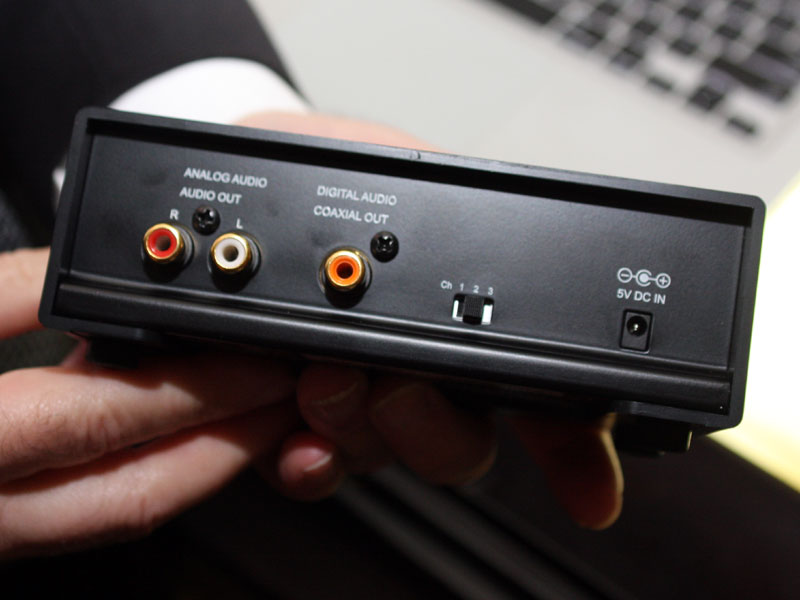 . . .analog and digital outputs, so it can be used as a digital converter itself or strictly for its wireless capabilities. Its range is up to 120 feet. While the DAC 1 has 24-bit/192kHz DACs, it transmits at 16 bits and 48kHz.