CES & THE Show 2012 • TABlog
by Marc Mickelson | January 11, 2012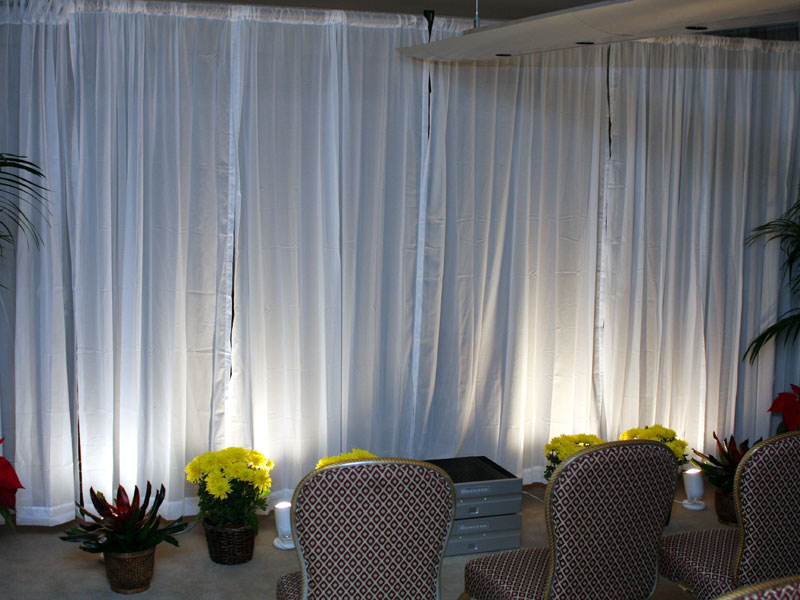 Using lighting to first obscure what was behind a sheer curtain of acoustically transparent cloth and then to reveal what the cloth was hiding, Magnepan used one of its recent concepts to explain another. To prevent preconceived notions, a curtain hid the speakers, leaving attendees to concentrate on the sound -- and wonder what was creating it.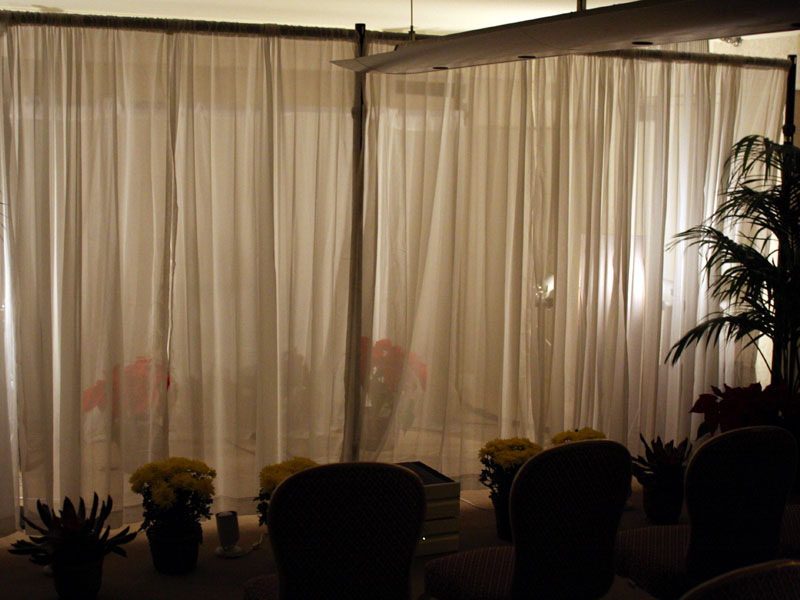 After a few cuts, the lights were adjusted to show a pair of Magnepan MMGs ($600/pair), which were used along with the company's Tri-Center. This consists of a pair of MMC2 wall-mounted speakers ($1995/pair) and a CCR center-channel speaker ($2995). Flash photography doesn't capture what we could see from our seats; we could easily discern the speakers' outlines.
Then came the punch line. This system, which so effectively re-created the immense space and fine detail of the music, isn't available for audition at Magnepan dealers. But all is not hopeless for interested consumers: Magnepan's Dealer-Direct program allows them to purchase the system from their nearest Magnepan seller, which may be hundreds of miles away, with 30-day return privileges. Magnepan will drop ship the speakers from its factory northeast of Minneapolis and refurbish any returned speakers. Dealers will be the sales point for the customer by offering product expertise and support and taking care of the financial part of the transaction.
Dealer-Direct is only now ramping up, so data on its success is unavailable at this point. However, this will begin to change after CES -- after the Dealer-Direct concept becomes reality.