CES & THE Show 2012 • Hot Product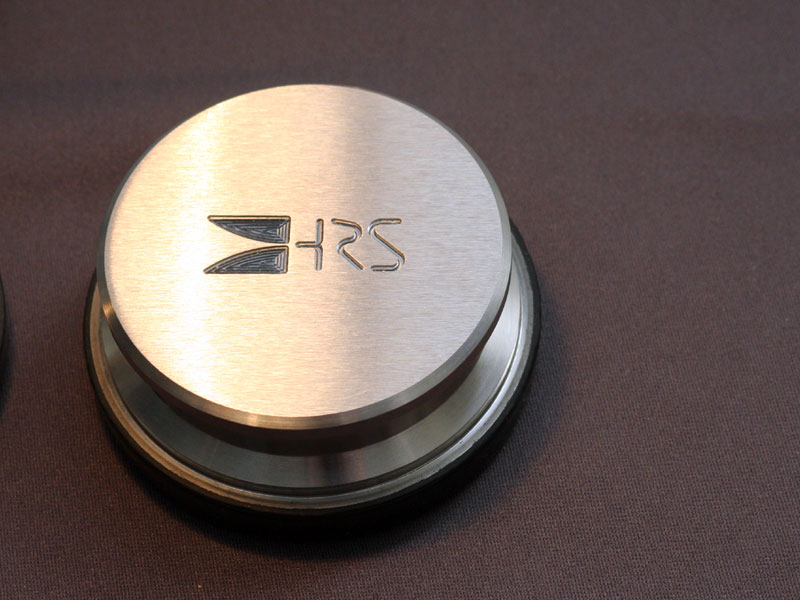 This is one of the few photos from our coverage that shows its subject in greater than life size.

Harmonic Resolution Systems' new Analog Disk LP clamp ($300-$350 when it begins shipping) was optimized for use with certain high-mass turntables. At 900 grams, it's almost three times heavier than the original Analog Disk. It has the same dimensions and uses the same polymer layer that contacts the record label as the original, but it gets its extra weight from the nonmagnetic stainless steel from which the top is machined.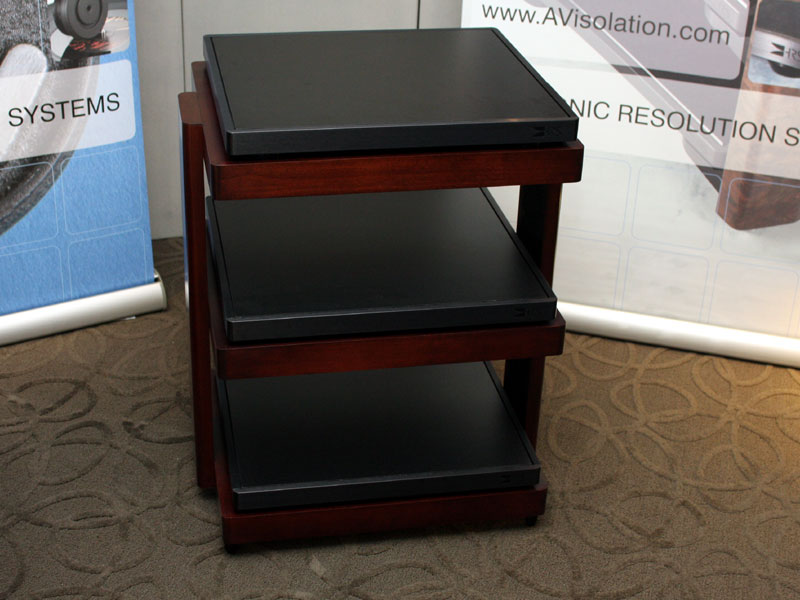 HRS also showed its least-expensive racking system yet. The RXR costs $2800 with three shelves and $3300 with four. Isolation bases are extra, and the RXR can accommodate any from the HRS line, allowing potential owners to mix and match based on the components used or their budget.
© The Audio Beat • Nothing on this site may be reprinted or reused without permission.