CES & THE Show 2012 • Best of Show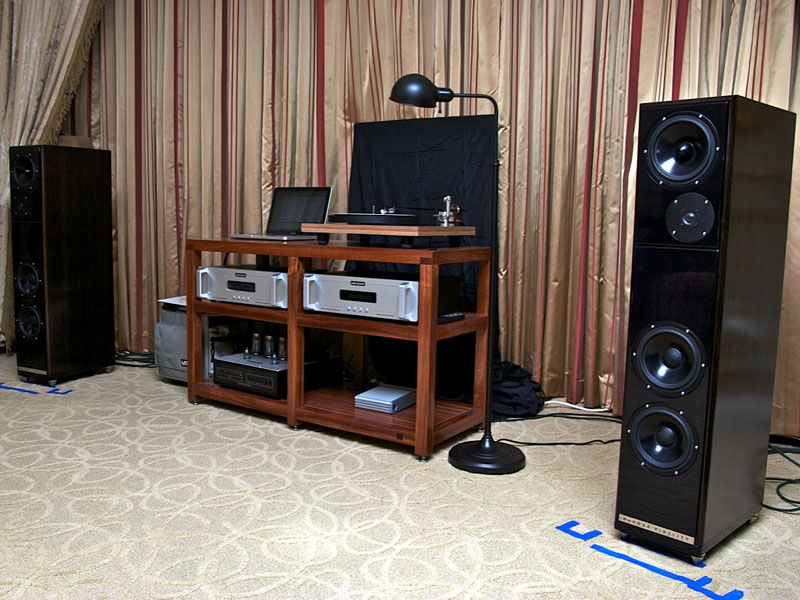 John DeVore of DeVore Fidelity assembled one of the most beguiling systems at CES. It featured his $11,000-per-pair Gibbon X speakers (that's "X" as in "10"). He used the new Well Tempered Versalex turntable and tonearm ($4450) with an EMT TSD-15 moving-coil cartridge ($1950) for vinyl playback and a MacBook Pro running Bit Perfect for digital material. The rest of the electronics came from the Audio Research stable: a DAC8 digital-to-analog converter ($4995), a PH8 phono stage ($6995) and a VSi60 integrated amplifier ($4495). Digital connections were made with AudioQuest cables, while analog were catered for with Auditorium 23. The system was supported by the solid-looking Box Furniture Company HD3S rack, which, like DeVore speakers, comes from New York City.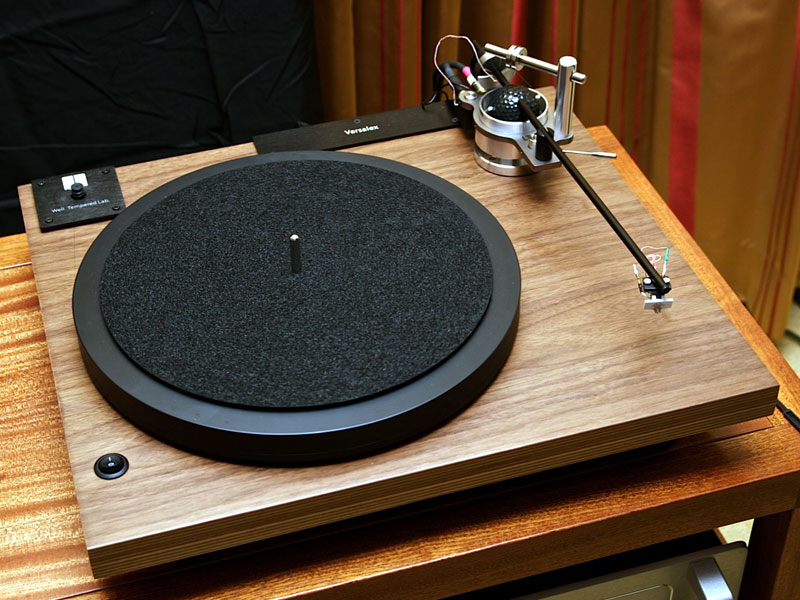 The sound here was not as immediately attention-grabbing as in some rooms, but within a minute or two it burrowed under the skin -- engaging while pushing aside notions of getting on with seeing the rest of the show. The digital system sounded very good, given the modest nature of the source, but it was the analog source that captivated most. Its sound was relaxed, natural and effortless but immaculately timed and tonally inspiring.
While mortgage-busting systems dominated CES, few achieved the same degree of sonic beauty as this more modest one.
© The Audio Beat • Nothing on this site may be reprinted or reused without permission.