CES & THE Show 2012 • Hot Product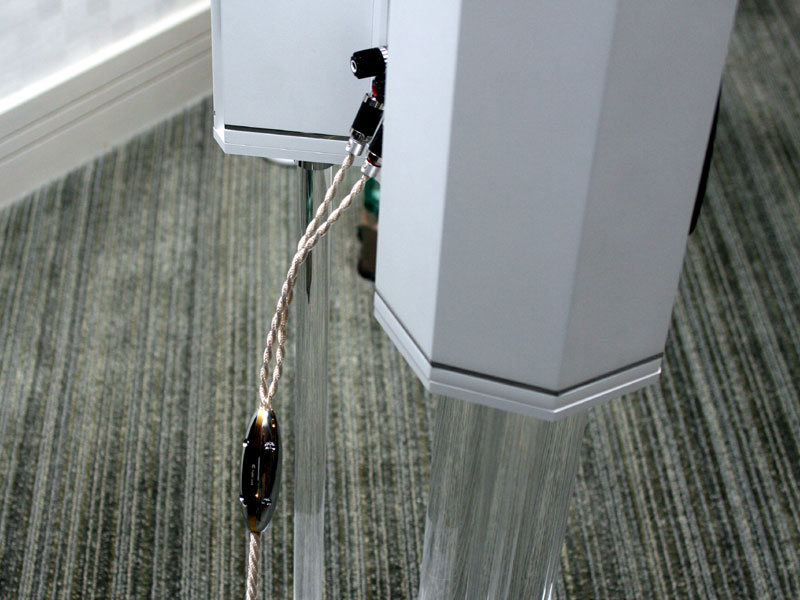 Crystal Cable's soon-to-be top line has the working name "Absolute Dream." Both interconnects and speaker cables use wire with four monocrystal silver conductors surrounded by dual braided shields: one of pure silver and a second that alternates silver and gold wires. Interconnects from the line feature the benefits of Crystal Cable's Bridge built in.

As you can easily guess from the materials, the cost will be high when the cables begin shipping later in the year -- approximately 1.5 times greater than Crystal Cable's current top-of-the-line cables, Dreamline. For reference, this will put interconnects at $10,500 per meter pair.
© The Audio Beat • Nothing on this site may be reprinted or reused without permission.