CES & THE Show 2012 • Hot Product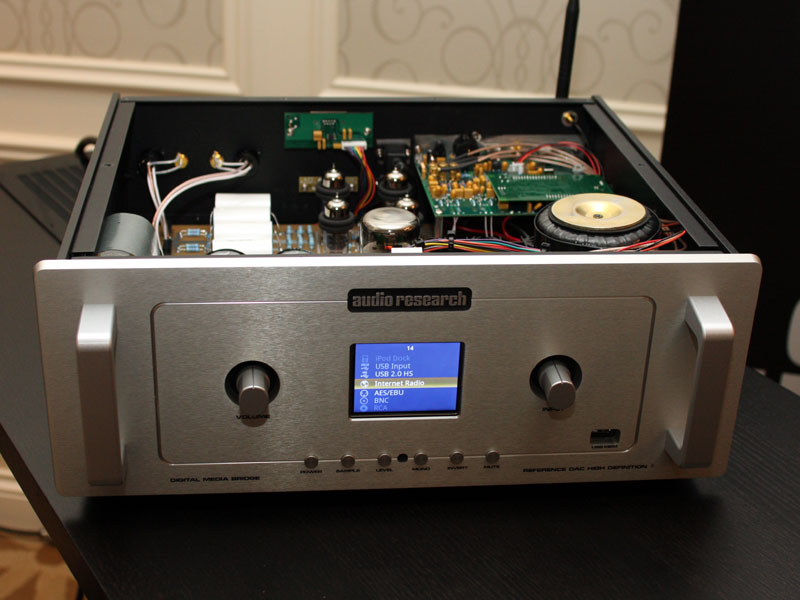 Audio Research has taken its first step into the streaming age with the Reference DAC (around $15,000 when shipping), which the company has subtitled "Digital Media Bridge." It incorporates not only separate USB inputs for iPod and high-speed links from computer but wired and wireless Ethernet -- it has an antenna sticking up at the back -- alongside Internet radio and conventional digital inputs. You can set it up and select sources via its 3 1/2" TFT display and upsample incoming signals to 176.4kHz or 192kHz. You can also play high-resolution .WAV and .AIF files directly from a thumb or hard drive -- no computer necessary.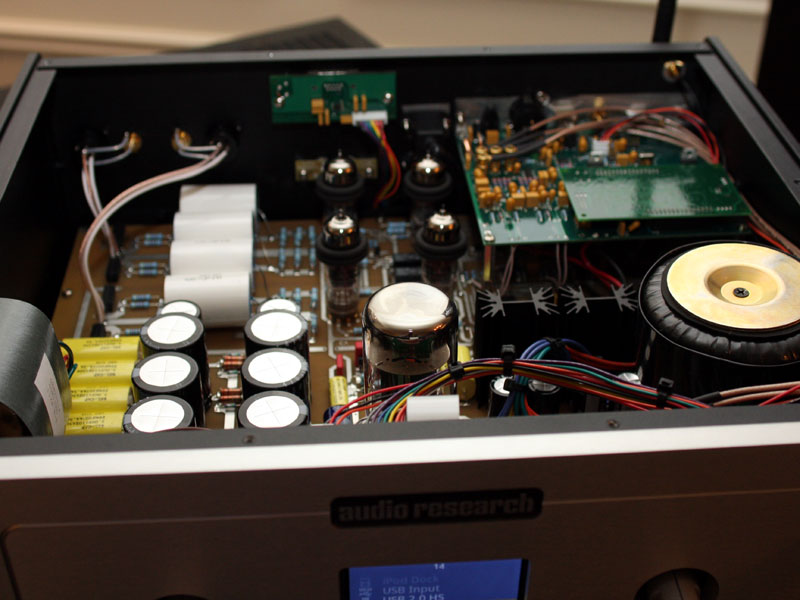 The Reference DAC is still a tube product and has the same analog stage and power supply as the Reference 5 SE line stage, but the fact that you can stream from a UPnP or DLNA media server and access music from the Internet make it quite a radical departure for the company -- and quite possibly the first product of its kind with an ultra-high-end pedigree.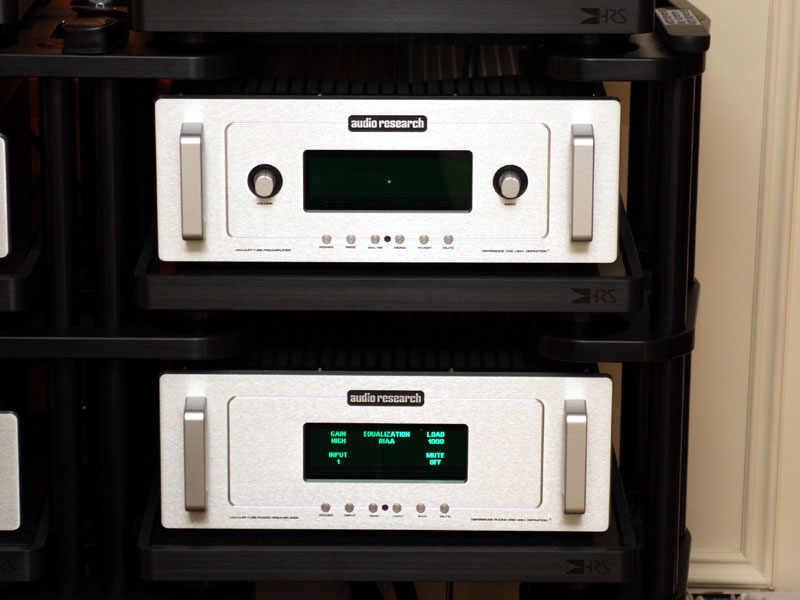 Also on display -- and in use -- for the first time were the Reference 5 SE line-stage preamp (top) and Reference Phono 2 SE phono stage ($12,995 each), both sporting the latest Audio Research cosmetics, not to mention their innards. And, yes, complete upgrades -- circuit and cosmetics -- will be available for Reference 5 and Reference Phono 2 owners.
© The Audio Beat • Nothing on this site may be reprinted or reused without permission.