CES & THE Show 2011 • TABlog
by John Crossett | January 6, 2011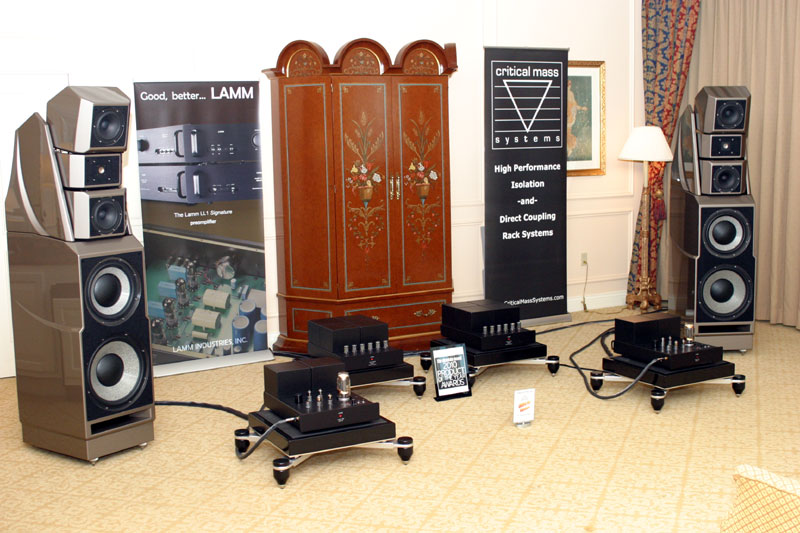 I spent opening day at CES 2011 in the company of Marc Mickelson, who wanted to visit a few rooms with systems that promised to be both unique and sonically impressive. Off we headed to the first of the Lamm rooms -– yes, there were two. The system featured the CES debut of the Wilson Audio Alexandria X-2 Series 2 speakers ($158,000/pair) driven by Lamm ML3 Signature power amps ($139,290/pair). The sound was big, dynamic, clean, utterly natural and unfailingly musical. Listening to some tracks from Marc's demo CD-R, we were treated to a presentation that demonstrated what is truly possible in audio reproduction.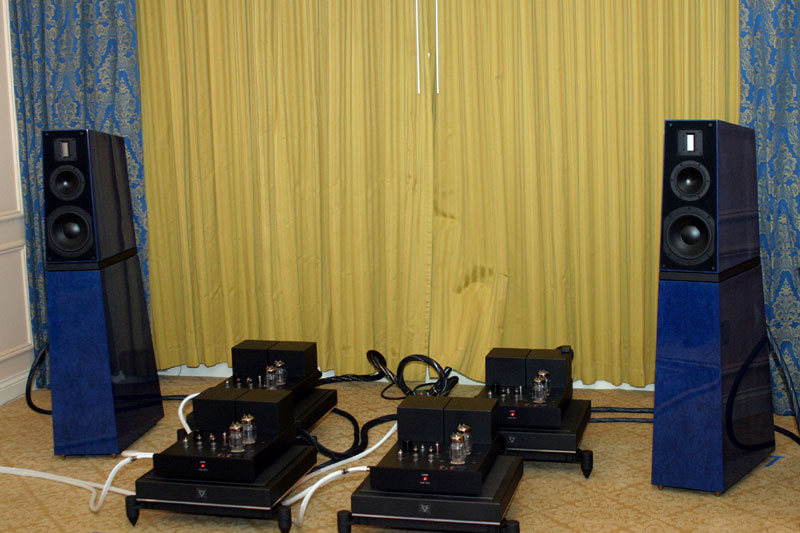 Next door, Lamm was using Verity Audio's top-of-the-line Lohengrin IIs ($95,995/pair) along with their new ML2.2 amps ($37,190/pair) -- two pairs, that is. Again, listening to Marc's CD-R, we heard sound that was full and continuous, with deep bass and smooth, clean highs. Two different speakers used with two different amps (albeit from the same maker): both systems created the feeling of listening to live music. That all this was accomplished under show conditions was surprising and impressive.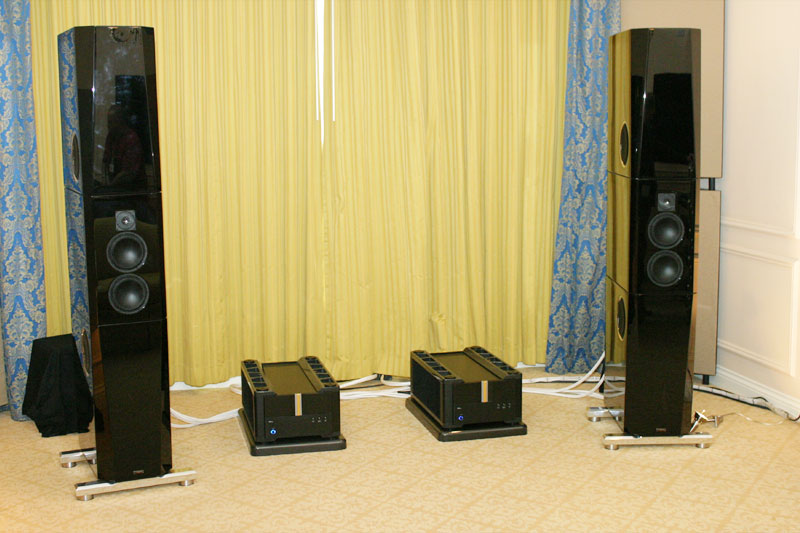 Next we walked across the hall to hear the Tidal Sunray ($151,000/pair). Electronics were from BAlabo -- I'd never heard them before. Again, we were treated to a sonic presentation that was fully the equal in quality of the two previous rooms, with bass that was deep, powerful and tight, a midrange that was palpable, and a top end that was clear and delicate.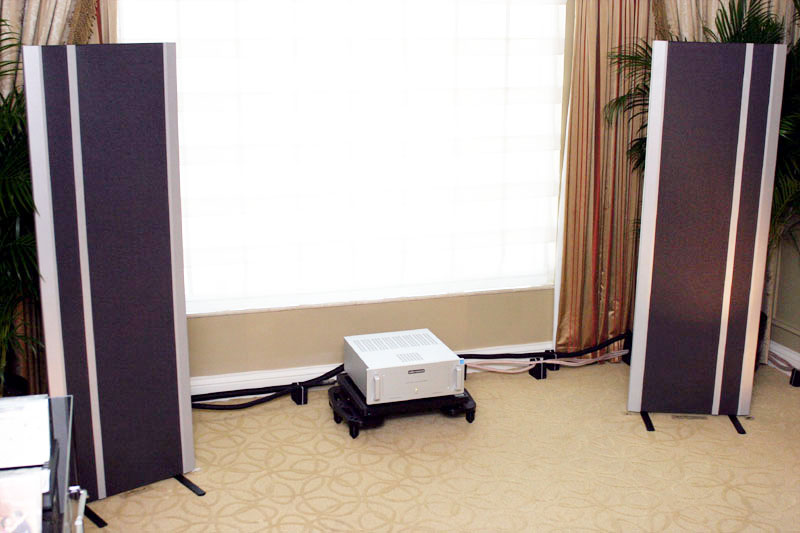 Our final stop was the one that interested me most. The new Magnepan 3.7s ($5495 to $5895 depending on finish) were used with Audio Research electronics. This time I was able to play music from my own CD-R, and the speakers, which even I could dream of owning, grabbed me by virtue of their coherency and, surprisingly, near-prodigious bass. Finally, a planar speaker with slam -– all without losing the glorious midrange and creamy top end that were hallmarks of the Magnepan MG3.6.
All of these systems made impressive music on a memorable first day, but it was the 3.7s that would haunt my dreams that night.