CES & THE Show 2011 • Hot Product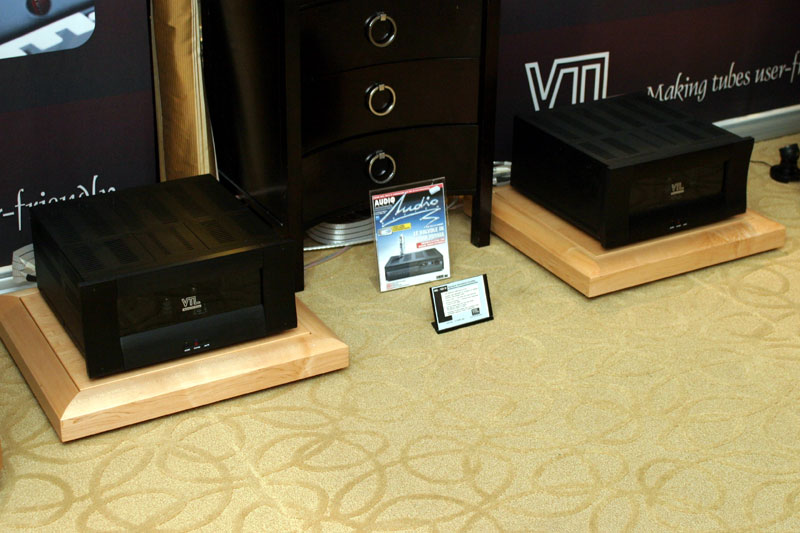 Call them "retro" for their use of EL34 output tubes, but VTL's new MB-185 Signature Series III monoblocks ($14,500/pair) sounded anything but old school driving a pair of Avalon Indra speakers. All the treble and midrange splendor of EL34s were present, along with potent bass drive.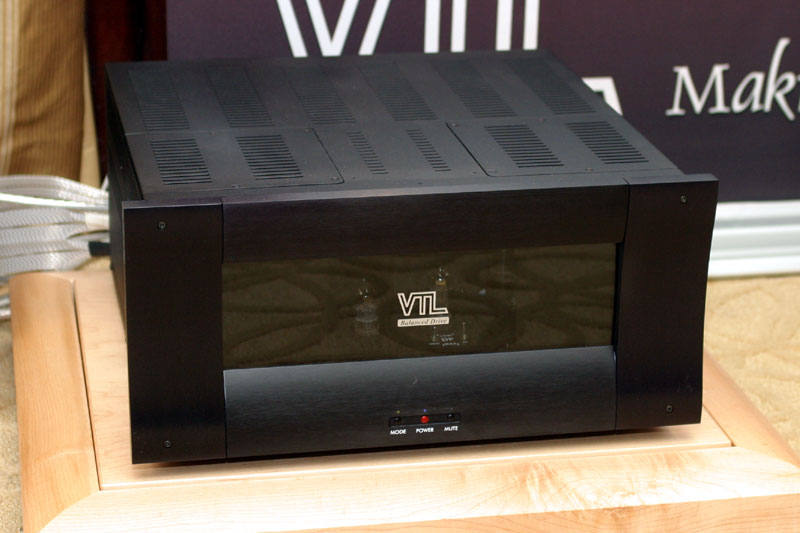 The MB-185 Signature Series IIIs are fully balanced, and their variable Damping Factor control allows adjustment of output impedance. Perhaps for this reason, VTL touts their use with electrostatic and planar speakers.
© The Audio Beat • Nothing on this site may be reprinted or reused without permission.