CES & THE Show 2011 • Hot Product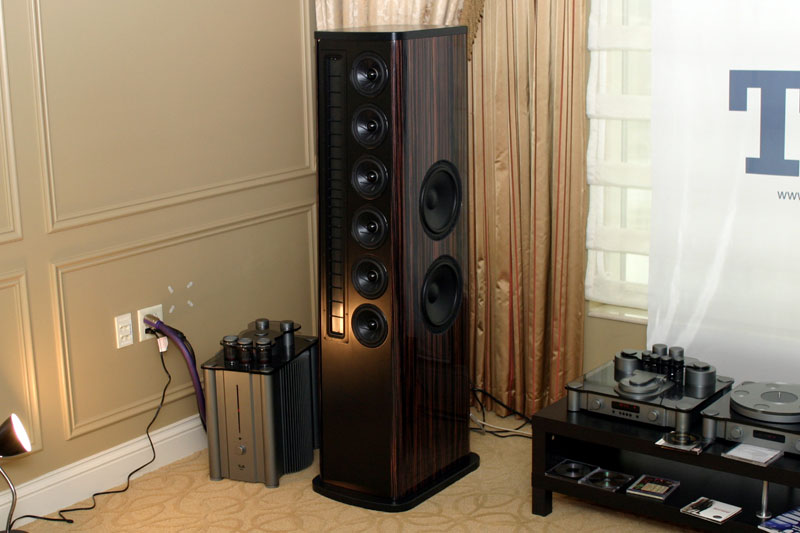 Among the many big new speakers at CES were the T+A Solotaire CWT 2000s ($45,000/pair), which are the company's initial "Cylinder Wave Transducer." This refers to the speaker's radiation pattern -- "a cylindrical wave which propagates horizontally between the speakers, directing as little sound energy as possible to the ceiling or the floor." The speaker mates an electrostatic tweeter with six 6" midrange drivers in their own sealed sub-enclosures and four 10" side-mounted woofers also in decoupled sub-enclosures. The cabinet consists of 30mm or 40mm (1.2" or 1.6") multi-ply laminate. Driven by T+A mono amplifiers, they sounded both authoritative and delicate -- in other words, very promising, given show conditions.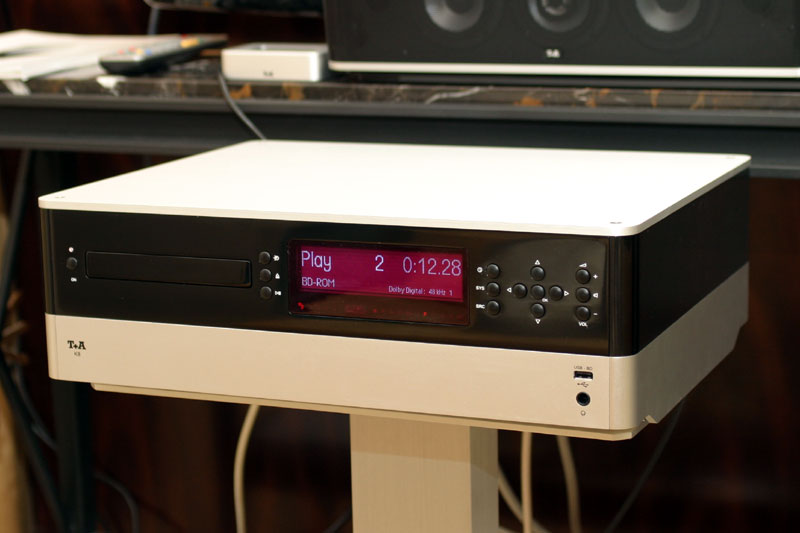 We normally don't cover home-theater components, but this one has audiophile inclinations. The cost of the T+A K8 BluRay 7.1 HD receiver -- $9500 -- puts it squarely out of the budget category, but for the money you get a home-theater and music system in a single chassis. It has seven channels of amplification -- 150 watts each -- a three-laser Blu-ray player, a 7.1-channel HD surround decoder, an HDMI 1.4a video board, an iPod interface, and a headphone amplifier. It can play music from CDs, DVDs, SACDs or Blu-ray Discs, and stream audio via USB or Ethernet. Just add speakers and you're set.