CES & THE Show 2011 • Hot Product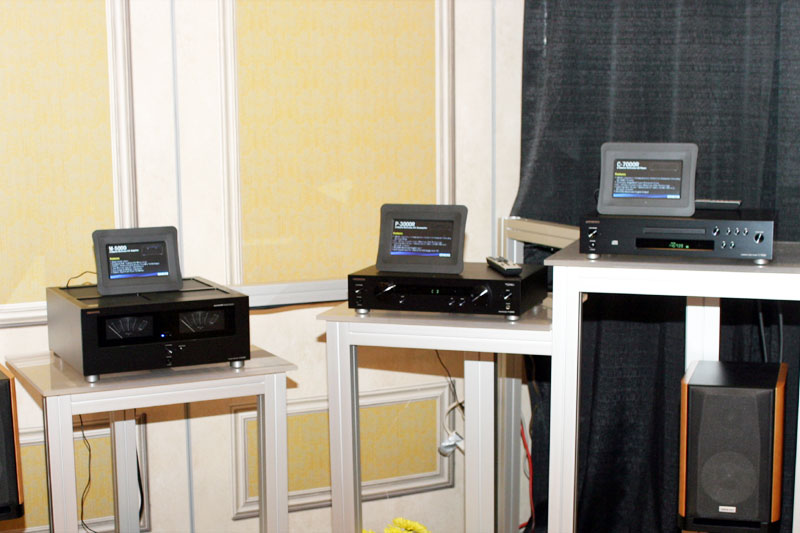 "The company's heart is in two-channel audio," a representative from Onkyo told us in regard to its three new two-channel-centric products. The M-5000 amplifier (left, $2499), P-3000R preamplifier (center, $1699) and C-7000R CD player (right, $1499) have some decidedly high-end features. The preamp accepts both analog and digital input, and its PLL circuit aims at reducing the audible effects of jitter. The CD player has a thermally regulated, high-precision clock with "a state-of-the-art crystal oscillator," and its analog and digital circuitry are physically separated, employing separate transformers: a toroidal for analog and an EI for digital.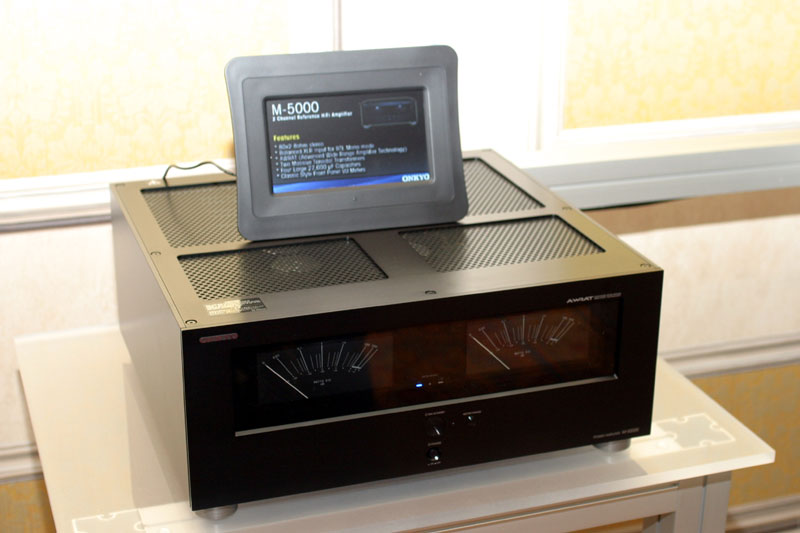 In addition to those big analog power meters, the M-5000 features high-current capabilities. While the power rating at 8 ohms, 80Wpc, is conservative, the amplifier's dynamic power rating is over 450 watts into 1 ohm. The amp can also be bridged to mono.