CES & THE Show 2011 • Hot Product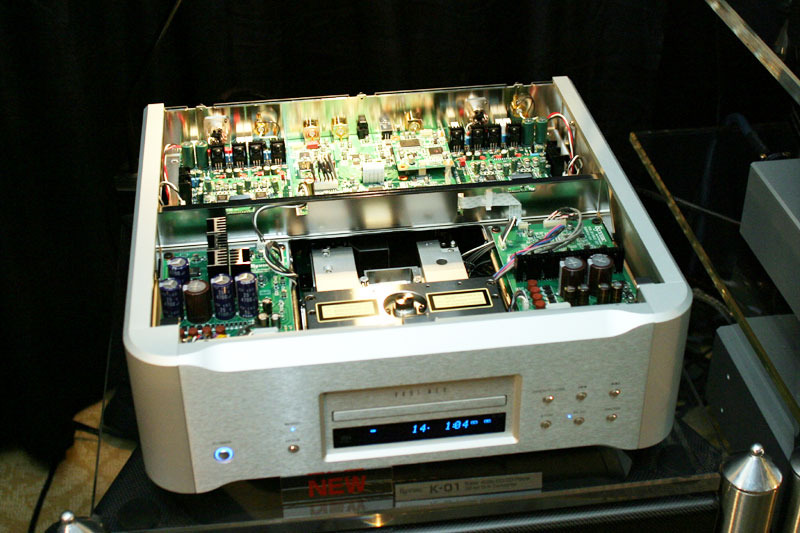 Esoteric's one-box CD/SACD players have become references due to their deep technology. The K-01 ($22,500) is the latest in the line. It uses eight 32-bit parallel/differential DACs per channel and the latest iteration of Esoteric's proprietary VRDS-NEO drive mechanism. Unlike earlier top-of-the-line Esoteric players, the K-01 is also a USB DAC, supporting 24-bit/192kHz asynchronous transmission. The less expensive K-03 (not shown, $13,000) has some of the same features -- and all of Esoteric's robust engineering.
© The Audio Beat • Nothing on this site may be reprinted or reused without permission.