CES & THE Show 2011 • Hot Product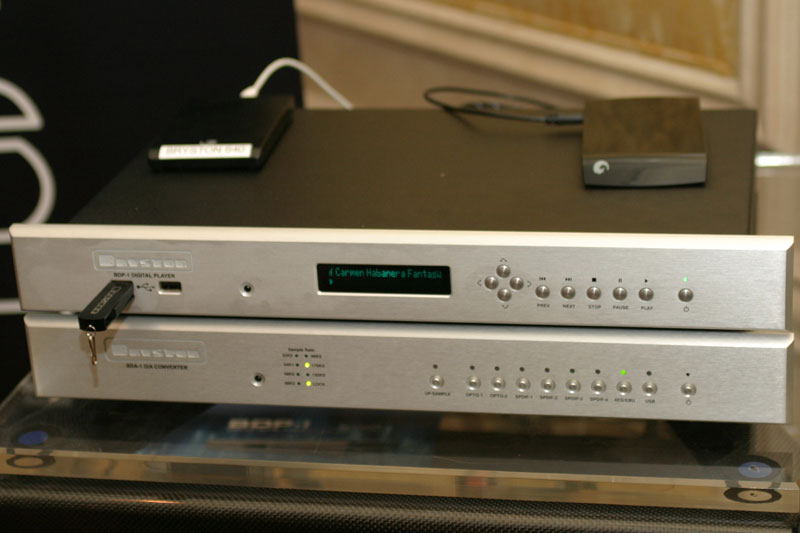 The Bryston BDP-1 (top unit, $2150) is a completely unique audio product. It's an interface between digital audio files and a digital-to-analog converter, giving users off-the-computer access to their their library of digital music. The BDP-1 does not have an internal DAC, a hard-drive or a CD drive, but it connects to an external DAC for playback. The music resides on a USB storage device connected to the BDP-1 with a standard USB cable or on a thumb drive. The BDP-1 supports 16- and 24-bit word lengths and 44.1, 48, 88.2, 96, 176.4 and 192kHz sampling frequencies. While users can access the music via the unit's two-line display and control buttons, any device that can run a web browser can also be used.
The BDP-1 was announced in the middle of 2010, but it has been shipping for a couple of months -- and it was in use at CES in a system with Bryston electronics and Thiel speakers.
© The Audio Beat • Nothing on this site may be reprinted or reused without permission.