CES & THE Show 2010 • Hot Product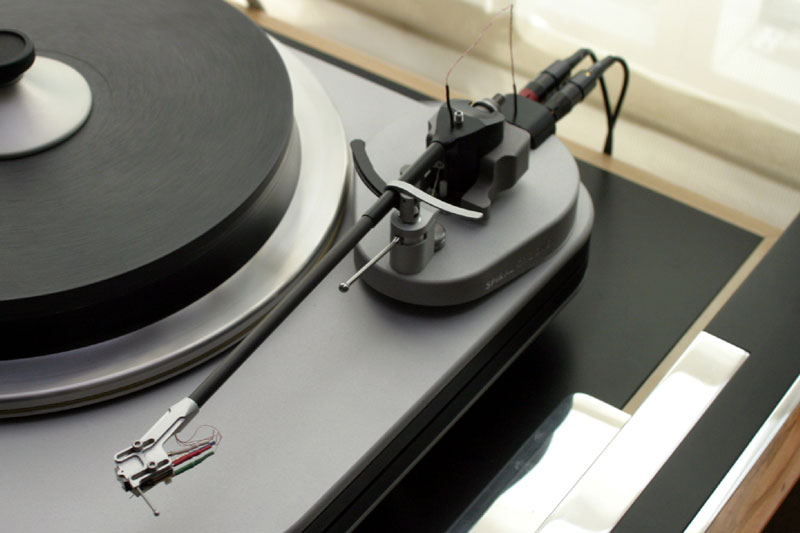 A tonearm is arguably the most difficult product in high-end audio to devise and manufacture, and it definitely takes the longest to perfect. There are so many small parts and important interrelationships among them, and most -- it not all -- of the parts have to be sourced from outside vendors -- machine shops that make the parts as they're ordered. While you can buy capacitors or woofers from a hundred different suppliers, you can't do a Google search and then buy so many of the parts that comprise a tonearm.
We recall talking to Allen Perkins about the soon-to-be-available tonearm for his elegant Spiral Groove turntables at last year's CES. Well, the 'arm is finally here. Among the Spiral Groove Centroid's ($6000) many features is a patented counterweight system that virtually eliminates the moment of inertia's negative effect on tracking ability.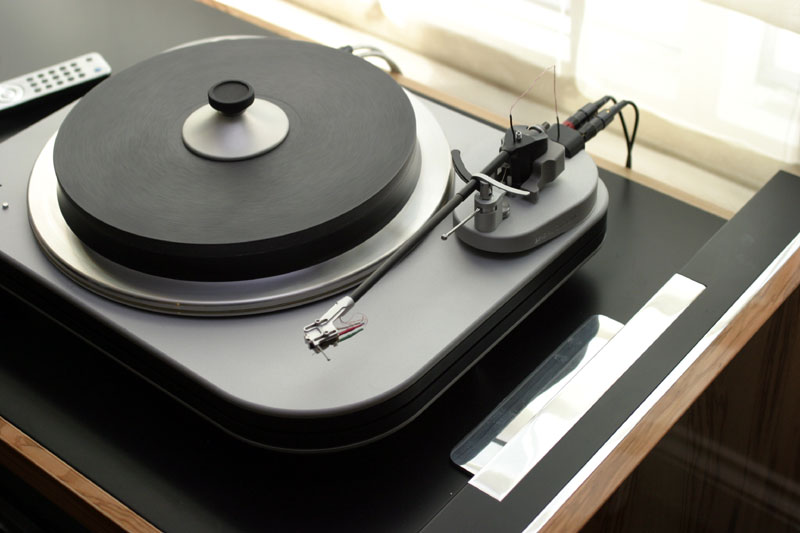 The Spiral Groove Centroid tonearm mounted on (what else?) a Spiral Groove SG-1.1 turntable.
© The Audio Beat • Nothing on this site may be reprinted or reused without permission.