CES & THE Show 2010 • Hot Product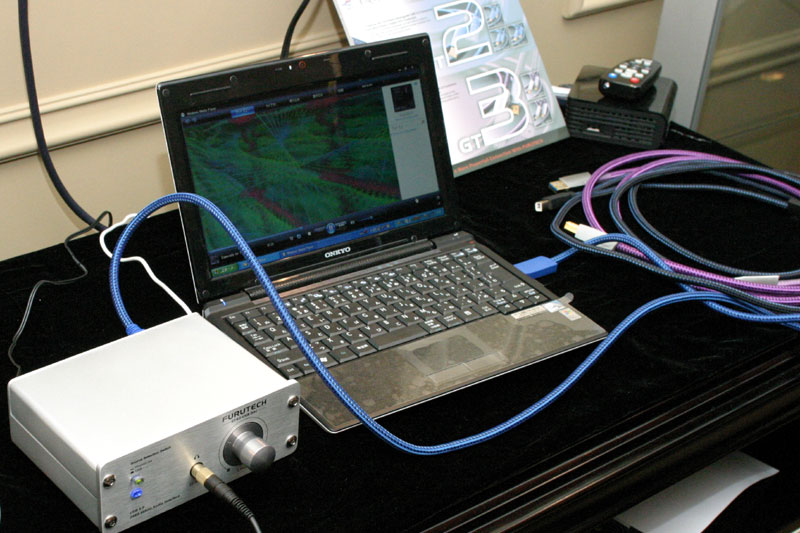 It may not look like it, but this is a system for playing both digital recordings and LPs. The Furutech GT40 ($450) is a USB digital-to-analog converter that includes a phono input -- ostensibly for digitizing vinyl. The GT40 also has a headphone amp with separate volume control, making it a component with multiple uses.
© The Audio Beat • Nothing on this site may be reprinted or reused without permission.