CES & THE Show 2010 • Best of Show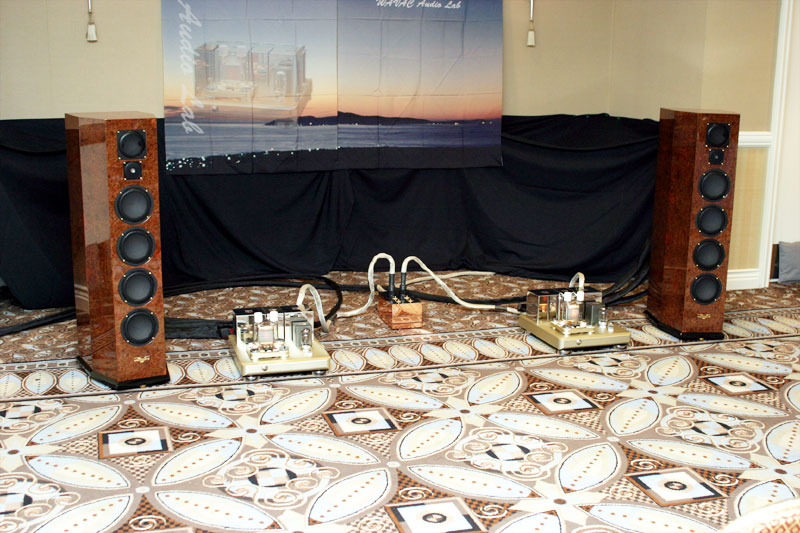 Venture Audio is a premium speaker brand that's underappeciated by the audio press, except when CES rolls around, when everyone is reminded of how refined and accomplished these speakers sound.
Driven by WAVAC HE-833 v1.3 mono amps ($76,900/pair) in a large room at THE Show, Venture Grand Excellence speakers ($75,000/pair) produced an enormous soundscape and the sort of slightly rich, lovely tone that simply sounds real. We were also impressed with the bass, which was detailed and quick-paced, serving our pop demo tracks especially well. In case you're wondering (as we were), the WAVAC amp's large tube is an RCA 833A, and it produces 150 watts of power in addition to a halo of light even in a well-lighted room. The Venture Grand Excellence speakers use a diamond tweeter.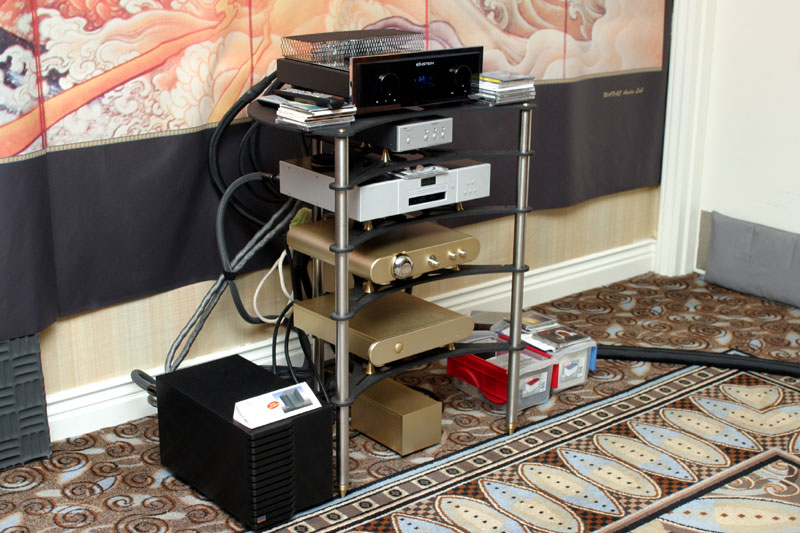 Also in use were a WAVAC PR-T1 three-chassis, transformer-coupled preamp ($39,900) and AC-2 power conditioner ($21,900), along with Einstein's The Last Record Player CD player ($7900 when still available). We didn't hear the Weiss DAC and transport also in use. Cables all around were from PranaWire.