CES & THE Show 2010 • Hot Product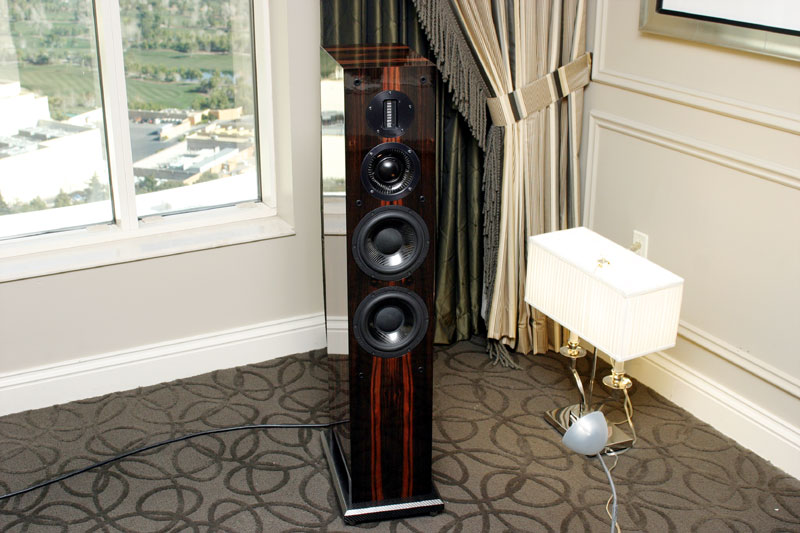 Residing in the category of "speakers we'd like to take home with us" is the new ProAc Carbon Pro Six ($30,000/pair), which gets its name from the carbon fiber used for its drivers and plinth. Driven by an Audio Research VSi60 integrated amp ($3995), with an Audio Research Reference CD8 CD player ($9995) as source, these speakers showed off their expert voicing -- a deft combination of tonal beauty, spacious soundstaging, full imaging and bloomy bass.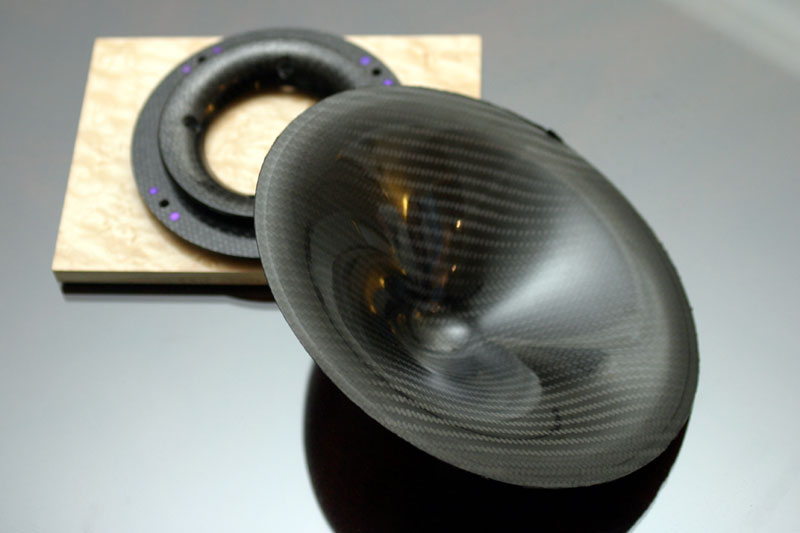 ProAc makes the carbon-fiber parts for the drivers, shipping them to the manufacturer, Volt, which uses them to create the proprietary drivers. Making the cones and other parts is exacting and accounts for a good share of the time needed to produce the speakers -- and the speakers' cost.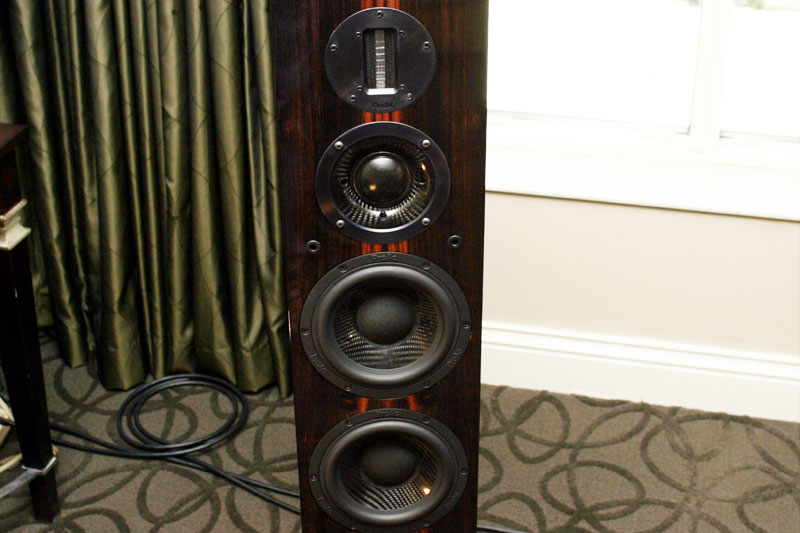 Along with the carbon-fiber midrange and woofers is a proprietary ribbon tweeter. We were a little concerned about this. The ProAc silk-dome tweeter has always sounded remarkably refined; nothing about it needed to be changed. However, the ribbon tweeter is in the same tradition, and offers a touch more high-frequency sparkle. It also has good vertical dispersion -- an issue with many ribbon tweeters.