CES & THE Show 2010 • Best of Show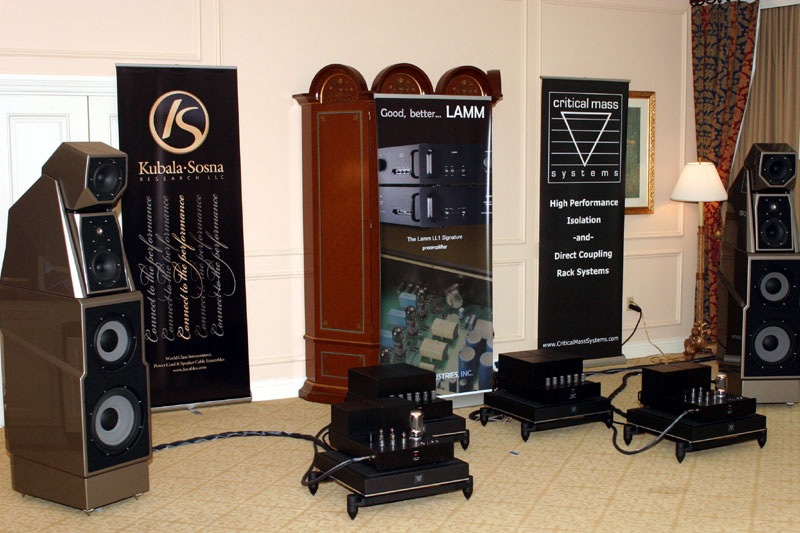 Truly great sound is a constant. It doesn't go out of style or favor, and it doesn't require creative reasoning or longwinded justifications to explain.
For two years now, Lamm Industries ML3 Signature mono amplifiers ($139,290/pair) and Wilson Audio MAXX 3 speakers ($68,000/pair) have been the foundation of truly great sound. Actually, we can go one step further: This Lamm/Wilson combination has been responsible for the best sound we've heard at the past two CESes, and by no insignificant margin. What has defined this great sound has been rather simple: a colorful tonal palette, spacious soundstaging, and exceedingly wide bandwidth. Any type of music worked on this system -- from classical, which we heard quite a bit of this year, to horn-driven jazz and even fast-paced rock.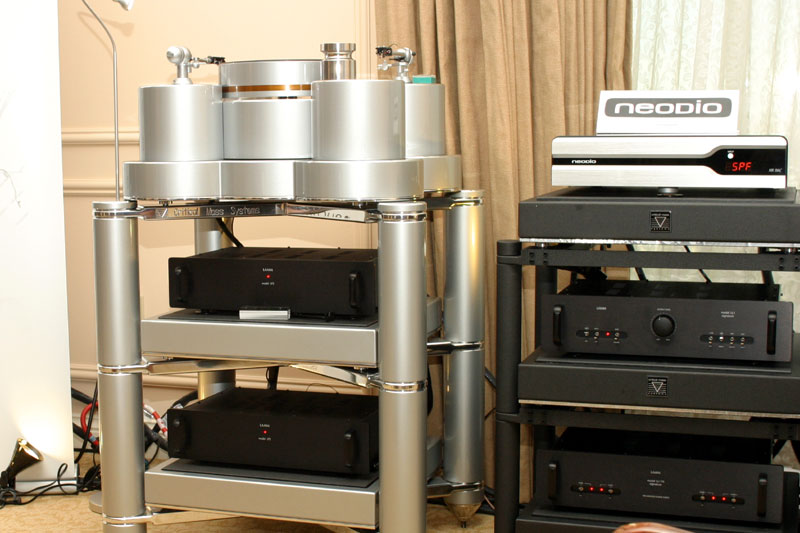 Lamm used CES to demonstrate its LL1 Signature four-chassis preamp ($42,690) for the first time, and rounded out the electronics with an LP2 Deluxe phono stage ($7290). The new Redpoint Solo Voce turntable with its matching rack ($96,000) supported two tonearms -- a 9" Ikeda IT 345 ($6200) and a 12" IT 407 ($6800) -- and two cartridges -- Dynavector XV-1t ($9000) and XV-1s Mono ($5500). A NeoDio NR22T CD transport ($13,000) and NR22D digital-to-analog converter ($12,000) provided digital playback. All cables were from Kubala-Sosna's Elation series, with racks and amp stands from Critical Mass Systems.
Will Lamm and Wilson attempt to hit the jackpot in Las Vegas next year? We're betting on it.