CanJam 2010 • Hot Product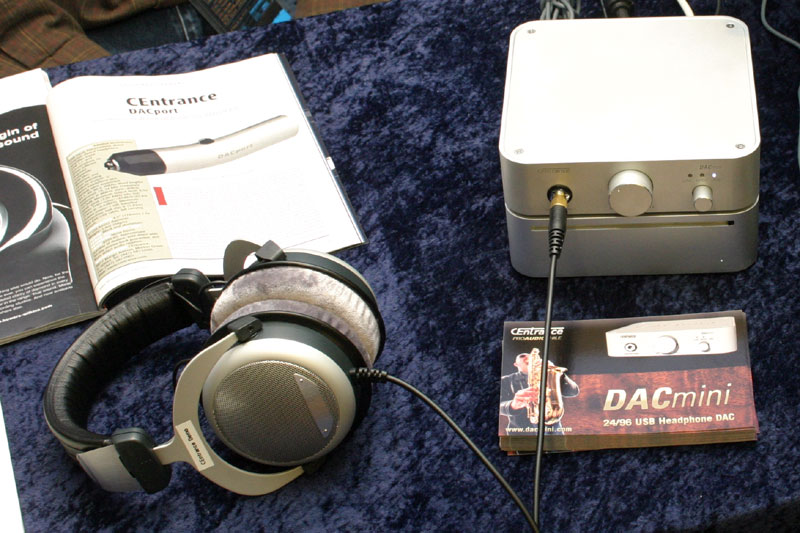 While the Centrance DACmini (top unit) purposely echoes the look and shape of the Mac Mini on which it sits, it's the DACmini's rich feature set that's the story. The DACmini is both a headphone amp and single-input line-level preamp. It's also a digital-to-analog converter that can decode 24-bit/192kHz data via either of its S/PDIF inputs (coaxial and optical). It can handle 24-bit/96kHz data via USB.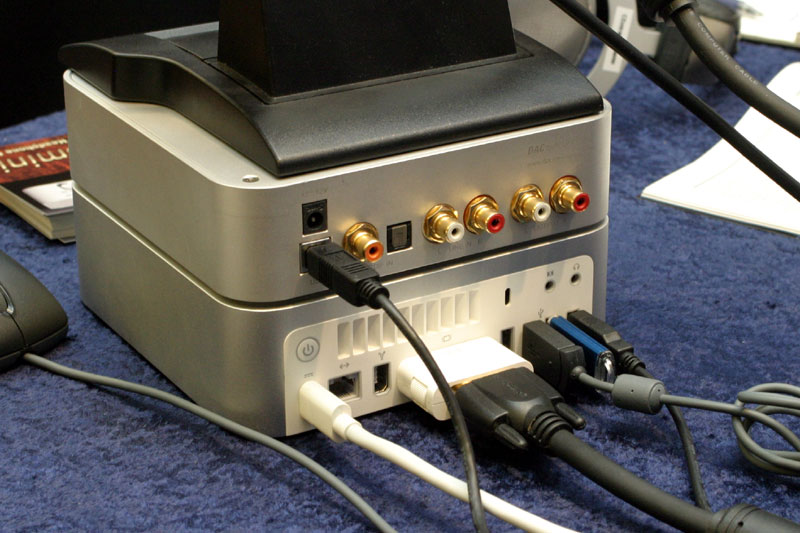 The price for such flexibility is very reasonable with the DACmini: $850.
© The Audio Beat • Nothing on this site may be reprinted or reused without permission.