Ten Christmas Gifts for Audiophiles Who Have (Almost) Everything
by Roy Gregory | December 9, 2013
ith the holiday season upon us, the thorny question of gifts raises its familiar face -- not just what to buy but what to receive. If trying to come up with something worthwhile that your partner/offspring/nearest-and-dearest might actually get you fills you with horror, consider things from his or her perspective. If you want to avoid more festive knitwear, then what you need to give is a little helpful guidance -- not exactly an order form, more a menu that might contain a few attractive options.
So here's a short list of stuff that you might actually want or need and that doesn't cost the earth.
1. For the audiophile who owns a VPI JMW tonearm.
The Soundsmith Counter Intuitive. You'll thank your significant other for the gift -- and next time you are fiddling with cartridge setup, your significant other will thank Soundsmith.
2. For the audiophile who owns a turntable and an iPhone.
The Feickert Platter Speed app. Okay, so the app itself is free, but you need a 3150Hz test tone to use it -- which Feickert offers on a handy 33rpm 7" disc. Just make sure that pitch control is an option on the 'table in question.
3. For the audiophile who is still using the spikes that came with his speakers.
Track Audio speaker spikes. These stainless-steel beauties come in five sizes and sets of eight, perfectly presented in a small wooden case. More than simply pretty, they sound better than the standard items and are easier to adjust and lock too, so that getting your speakers stable and level becomes considerably easier -- resulting in better sound all round. With M6, M8, M10, 1/4 x 20 and 3/8 x 16 on offer, make sure you get the right threading.
4. For the audiophile who wants (or needs) to work on his speaker setup.
The Nordost System Set-Up & Tuning Disc. Everything you need to get your speakers singing -- all in one place. Packed with invaluable audio aids to speaker placement and optimization, the Nordost disc also comes with a set of downloadable application notes that should keep you busy well into the new year.
5. For the audiophile who embraces CDs and records.
The Furutech DeSTAT II, a nifty little device that uses a stream of ionized air to discharge static on the surface of the disc. Used each time you play a CD, it results in more natural musical expression, tonality and presence. Although you can't exactly sit them on top of the device as you do with CDs, records are treatable too. At a little the wrong side of $400, it's the most expensive item here, but it works every time and on every disc you play.
6. For the audiophile who is still using the biwire jumpers that came with his speakers.
Aftermarket biwire jumpers are being offered by an increasing number of cable manufacturers; use them to replace those nasty metal plates or the bits of cheap wire that came with your speakers and you won't believe the difference they make -- especially if you can match the new jumpers to your existing speaker cables. Available from the likes of AudioQuest, Cardas and Nordost (amongst others) and at different performance levels, they start at under 10 bucks each!
7. For the audiophile who doesn't do the house work.
Caig Deoxit spray, a simple but extraordinarily effective contact cleaner that can be safely used on all connectors throughout the system -- and needs to be! Surface deterioration on contacts erodes sound quality slowly but surely if it goes untreated. At under $20 a can for Deoxit, you can afford to pair it with the brilliantly clever Signet RCA cleaning tools, small fibrous "plugs" that get into places that you won't otherwise reach. Throw in some cotton buds and one of the Mobile Fidelity small-diameter cleaning brushes and whilst they won't make you contribute to the housework, at least you won't be getting in the way of the person who does use the vacuum cleaner.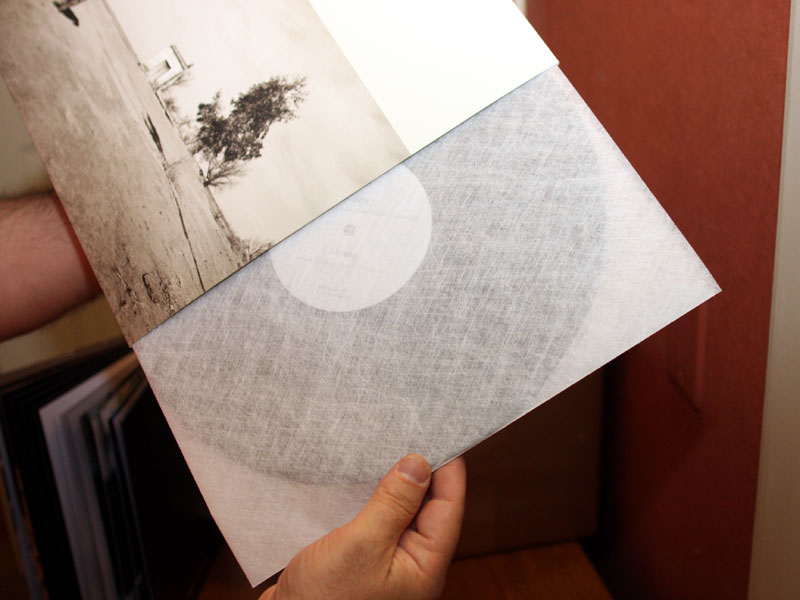 8. For the audiophile who does do the housework.
MA Recordings Inner Sleeves. For any record-collecting audiophile a record cleaning machine is an essential accessory. But once you've cleaned your cherished vinyl, you can't simply put it back in the dirty, dusty, old (or new) sleeve it arrived in. Instead, treat it to the audio equivalent of some 1800-count Egyptian cotton sheets -- the new inner sleeves from MA Recordings. They're the best sleeves we've come across; you just have to stroke them to know that your records will love you for using them.
9. For the audiophile who actually listens to music.
Back-catalog box sets. The impact of downloadable file formats on physical media means that the record companies are scrabbling around looking for new ways to turn a buck. For most of them that means raiding the back catalog and the results have been some pretty spectacular bargains. Box sets from perennial audiophile favorites like RCA, Decca and Mercury have offered anything up to 70 or 80 discs at a little over a buck a piece. And it's not just classical catalogs they're trawling either, with special-edition remastered collections appearing for many rock, pop and jazz greats. Significant others buying one of these for the audiophiles in their lives don't just introduce them to a whole stack of new music. They get to hear something other than "those same ten discs -- over again," which has to be a win-win.
10. For the audiophile who has forgotten what music actually sounds like.
Two tickets to a live performance -- any live performance! Not only is this something that you can do together, it will serve as a timely reminder of just what hi-fi systems are supposed to do. For real audiophile credibility, choose something acoustic (unamplified), but to be honest, so few hi-fi owners listen to live music these days that anything is likely to be a step in the right direction.
Now for the homework: leave this list, suitably annotated, in an appropriate place with supporting documentation if necessary and look forward to the festive season. After all, having made the lives of your loved ones so much easier, now you just have to come up with suitable reciprocal offerings. Happy Holidays!