A Visit to Wynn Audio
by Ken Choi | February 25, 2017
hile not completely new to the Toronto-area audio scene, distributor and retailer Wynn Audio recently opened a showroom. The space has the character of a luxury downtown condo, even though it's actually part of a suburban strip mall. It features two demo rooms and a small galley kitchen, which gives a homey feel. I was greeted in the foyer by the affable and soft-spoken proprietor, Wynn Wong, so there could be no mistaking that I was in the right place.
A former software developer, Wynn has been the North American representative for Combak Corporation of Japan for several years. His smaller room featured products from Combak, including the Reimyo line of electronics: CDT-777 CD transport ($12,000), DAP-999EX Ltd DAC ($12,500), CAT 777 Mk 2 tube preamp ($20,000) and KAP-777 MOSFET amplifier ($25,000). The Encore bookshelf speakers (below, $8000/pair) use a fiberglass midrange driver upon which is mounted an aluminum-dome tweeter such that the driver acts as a point source. All cabling and system-tuning devices were by Harmonix. Wynn told me that JVC uses this same collection of products to master their fine-sounding XRCDs.

This system was very easy to listen to. In the nearfield, the sound was immersive with precise imaging and nice purity of tone. The room was a little on the lively side, but I was told that acoustic treatments were going to be a priority. As these premises had only been open for a week or two when I visited, I will cut Wynn some slack.
At the back of this room, the Goldmund Metis ($19,900/pair) and Logos ($29,900/pair) tower speakers were on static display. As part of the Swiss company's new "lifestyle" products, these powered speakers can be driven by a USB dongle and appropriate software.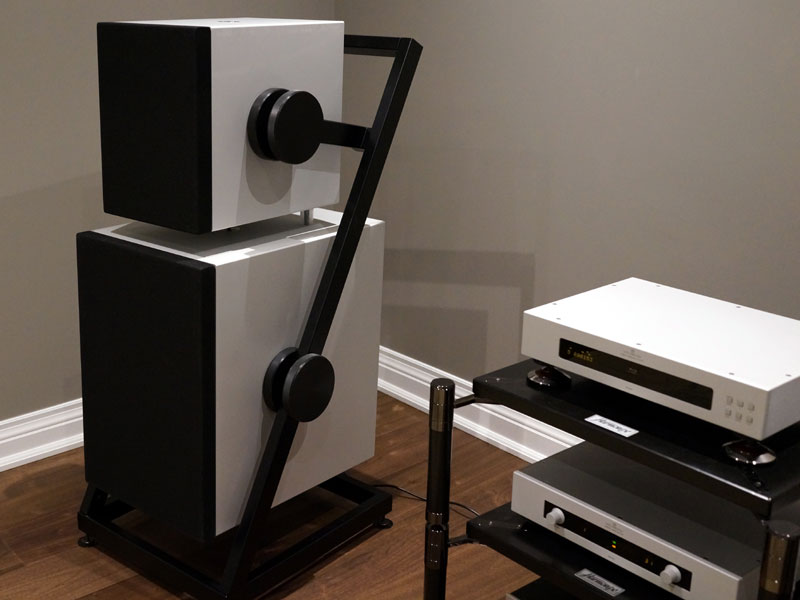 A few short weeks later, I popped in again to check out a complete Goldmund setup now resident in this same space. Goldmund's active Satya loudspeakers ($105,000/pair) were sourced by an Eidos 17 universal player ($12,000) and a Mimesis 11 processor ($13,500). A Reimyo ALS-777 power conditioner ($7000) purified the juice.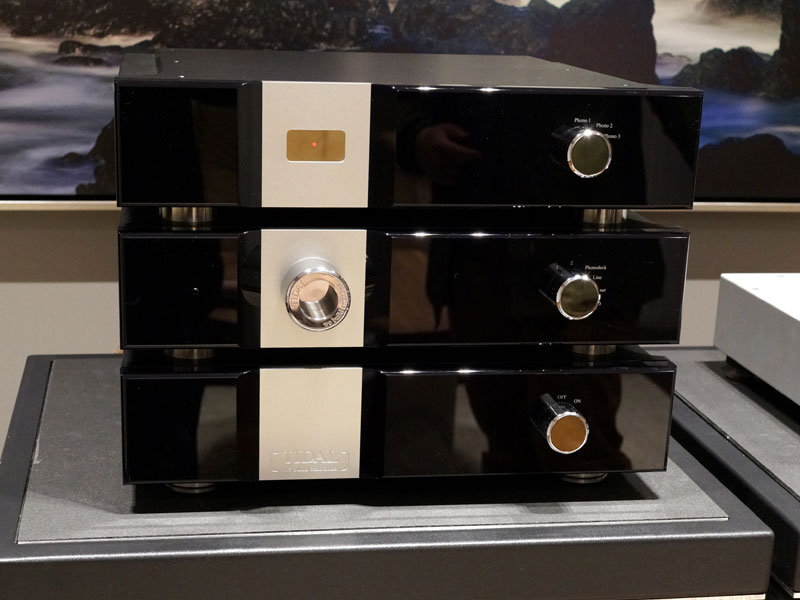 Wynn Audio's big room featured Tidal speakers and electronics from Germany. On display were the Tidal Contriva G2 speakers ($59,900/pair) that incorporate the company's latest thinking on drivers, crossovers and cabinet materials. Making their presence felt in a silent way were a pair of big Tidal Sunrays ($143,900/pair) that were on demo at Toronto's TAVES show.
Electronics included Goldmund Telos 1000 monoblocks ($49,900 each) and Tidal's Presencio preamp and phono stage ($77,600). The source here was also a Goldmund Eidos 17 universal player, which fed a Reimyo DAP-999EX Ltd DAC, as used in the smaller room.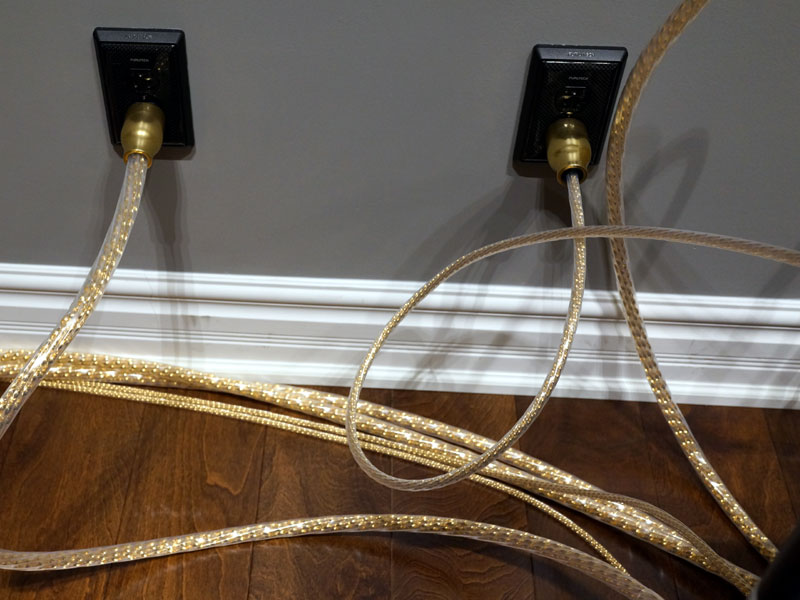 Cabling was all from ZenSati of Denmark, truly audio jewelry that would look equally at home tethered to a Chanel handbag as it would plugged into an AC receptacle.
Wynn also sells Thales turntables and tonearms from Switzerland. His analog setup, along with some mighty Tidal amplifiers, were sidetracked after the TAVES show and as such were unavailable for me to drool over. SOtM products from South Korea that have yet to be installed will handle digital-file playback.
As a six-year owner of a smaller Tidal speaker, I felt right at home with this system. The sound is fast, clean and clear. Not to be mistaken for lean and bright, the warmth and beauty of a well-recorded cello, for example, was presented just as captured, with nothing added and nothing taken away.
Like some of you, much of my current system has been put together without the benefit of an audition. I bought my speakers on spec after hearing a bigger model at an audio show. Folks like Wynn Wong mitigate the risk of this perilous activity. Although his wares clearly cater to those with big budgets who wish to explore the extreme high end, he has created a low-pressure, comfortable environment where any audiophile could drop by, have a listen, and simply talk audio.