The Atelier: Audio Research Corporation
by Paul Bolin | November 9, 2016
n every area of craft and manufacture, there are benchmarks of excellence known around the world for their long traditions of quality and preeminence. One need only think of the Rolex watch, the Porsche sports car or the Steinway piano. The very names conjure a lineage of the highest standards, superb workmanship and lasting value that continues to this day. They are universals, rightly considered exemplars of authenticity, of fundamental and lasting excellence.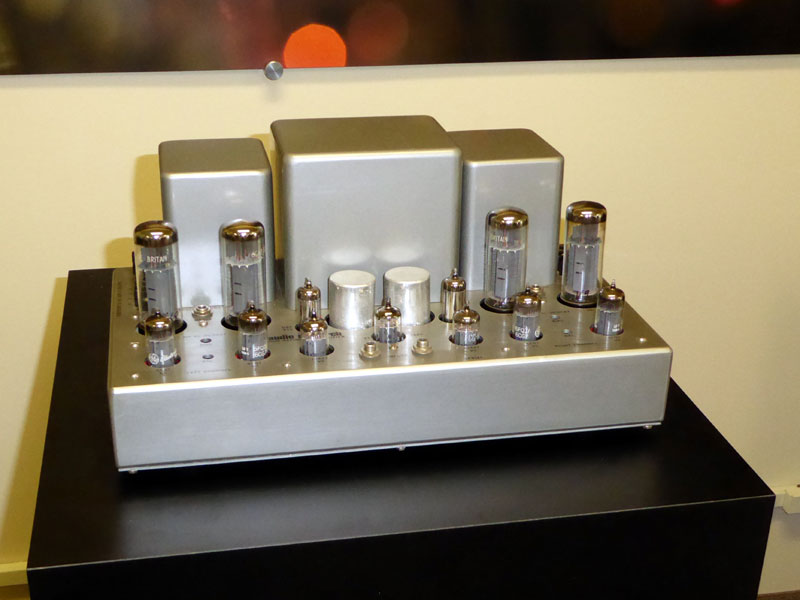 High-end audio has a number of distinguished marques, but none looms more prominently than, nor has the depth and length of pedigree as, Audio Research Corporation (ARC). The late William Z. Johnson, company founder, learned his electronics serving in the military in the World War II era, and opened a shop specializing in radio and television repair in the post-war years. During the hi-fi boom of the late 1950s and early 1960s, Johnson encountered the popular Dynaco products of the day and decided he could improve significantly upon their basic designs; his belief that there is a right way to do things, especially with respect to power-supply design, gave birth to Electronic Industries, which, in 1970, became Audio Research. To this day there remain Electronic Industries amps out there -- not many, as they were built in very small quantities; I've even heard a couple myself, and the essential sonic DNA runs true to this very day. They are softer in character and more overtly sweet on top than modern ARC components, but the now-celebrated ARC midrange magic was there from the beginning.
Audio Research immediately established itself as the unquestioned leader in tube audio componentry, and was for the 1970s and early 1980s the only significant manufacturer of cutting-edge tube gear. Beginning with the deservedly legendary SP3 in 1973, Johnson produced the designs of more landmark preamplifiers and power amps than any other designer in the field, a complete list of which would run to great length but which would be recognizable to several generations of audio enthusiasts.
My own history with ARC spans nearly 30 years, beginning with the first piece of genuine high-end gear I owned: an SP9 preamp, to which I treated myself a few months after graduating from law school. Sometime later I spent a number of years in the marvelous company of a system comprised of the LS25 line stage with matching PH3 phono stage (later upgraded to PH3 SE status) and the splendid VT100 stereo amplifier.
Before his death in December, 2011 at the age of 85, Bill Johnson sold the company to the Italy-based holding company Fine Sounds, but it has since been brought back under US ownership. Decades-long stalwarts -- Sales Director Dave Gordon, Director of Engineering Ward Fiebiger, and Sonic Development Engineer Warren Gehl, a dry-humored walking database of the Sound of ARC who is possessed of immensely eclectic and discriminating taste in music, and personally oversees and signs off on the sound of every new design before it begins production and every unit that leaves the factory -- remain the guiding lights.
In the interest of full disclosure, I should point out that Warren and I were elementary-school classmates in a suburb of Minneapolis far longer ago than either of us cares to reflect upon. After not seeing each other for more than 30 years, we reunited when he presented a check to me in the record shop where I worked in the mid-1990s as the Sunday guy and classical-LP grader. He had just returned from a decade plus in Southern California to accept the position he still holds at Audio Research; two months beforehand I had my first article accepted by The Abso!ute Sound. Indeed it is a small world, and the cosmos does have a funky sense of humor.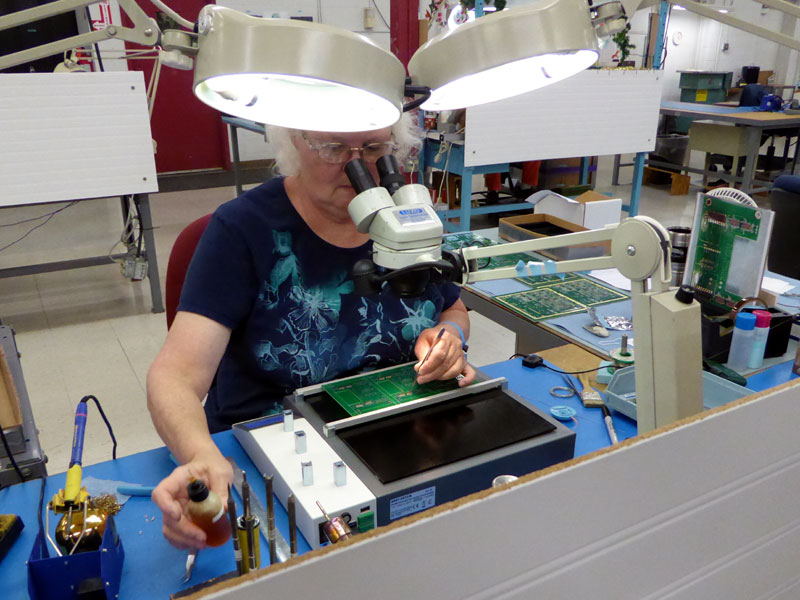 From the spacious offices to the factory area, the initial impression is one of a profound quietness, with a barely audible buzz of purposeful activity. The most immediately striking thing about the factory floor, seen as soon as one enters, is a large state-of-the-art soldering machine, which is currently up for sale. Dave Gordon explained that there was only one problem with it: circuit boards soldered with the expensive, computer-controlled device simply didn't sound as good as those soldered by human hands. That simple fact explains and represents the core of everything Audio Research does in the company's calmly fanatical approach to ever-greater levels of sonic excellence. What works is adopted; when a change represents a lateral step or, perish forbid, a regression, it is abandoned.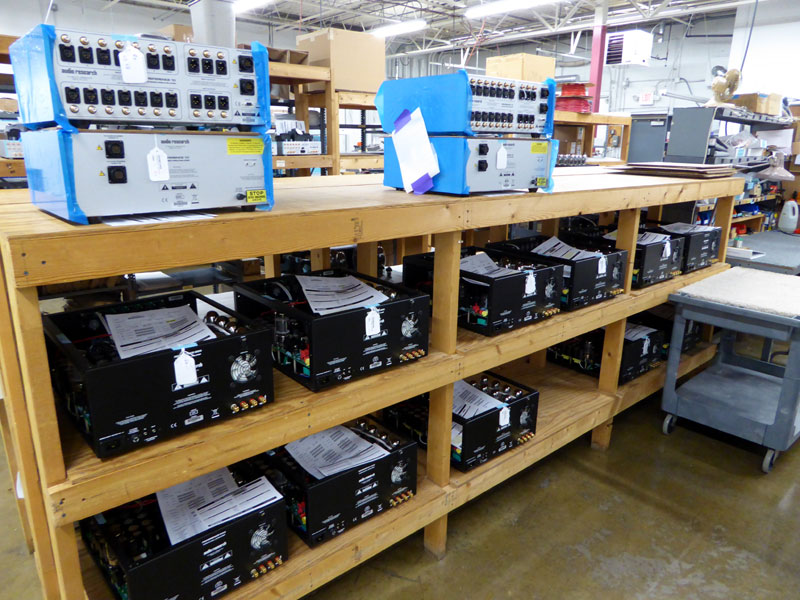 ARC assembles components in batches. Ten Reference 6 preamps ($14,000) may be followed by five pairs of Reference 250 SE power amps ($34,000/pair), then a group of DAC9 digital-to-analog converters ($7500) and an allotment of PH9 phono stages ($7500). The parts for each are collected, sorted, and paired with a circuit board. The boards are then painstakingly hand-stuffed and -soldered by the production workers, many of whom have been with the company for fifteen to twenty years. I imagine that Swiss watch factories are much like this; well-organized hardly does justice to the efficiency and meticulousness on view here.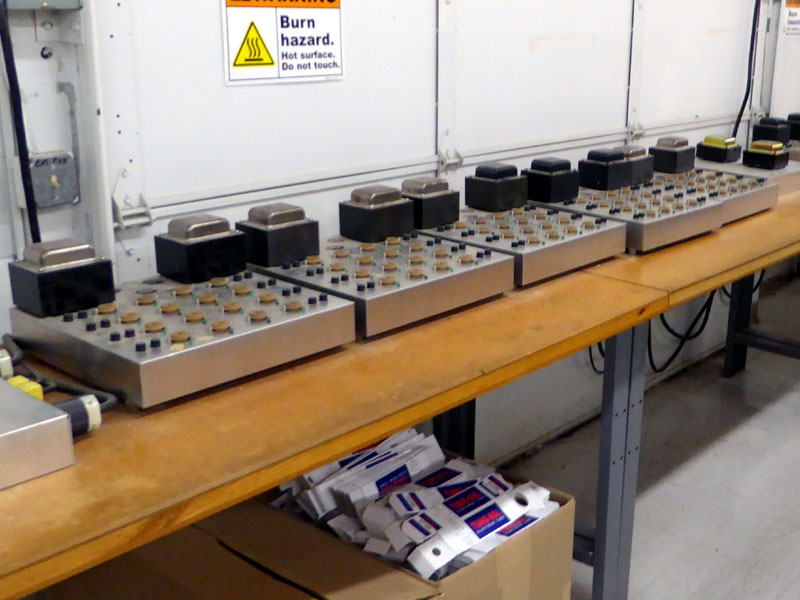 Once a complete unit is assembled, tubes are mounted, but not just any old tubes. ARC sources its tubes from Russia and all are tested after being extensively burned in under tightly controlled conditions -- in ARC-designed and -built fixtures that resemble amplifiers. Power tubes are matched for transconductance and plate current after a burn-in of 48 hours, and used in matched sets. Should a tube go bad or wear out, and all tubes eventually wear out, it can be replaced with a tube -- or set of tubes -- matched precisely to those in the amplifier. The burn-in and matching procedures are extremely rigorous, and as many as 300 KT150 tubes may go through the process in order to obtain the 32 power tubes necessary to equip a pair of the immensely powerful Reference 750 SE amplifiers ($66,000/pair).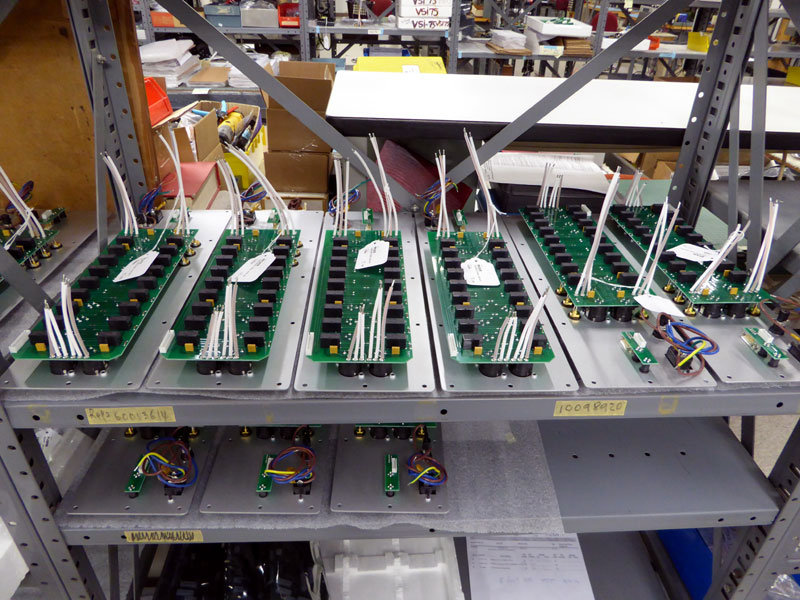 Precisely arranged work areas exist for board-stuffing, circuit-board soldering, final assembly and testing. Once physically completed, the finished components are bench-tested twice before facing their stiffest and final test, one that cannot be performed on any test bench. Every Audio Research component is ushered into the production listening room, where Gehl's amazing sonic memory and razor-sharp hearing determine whether it leaves the factory or is sent back to square one.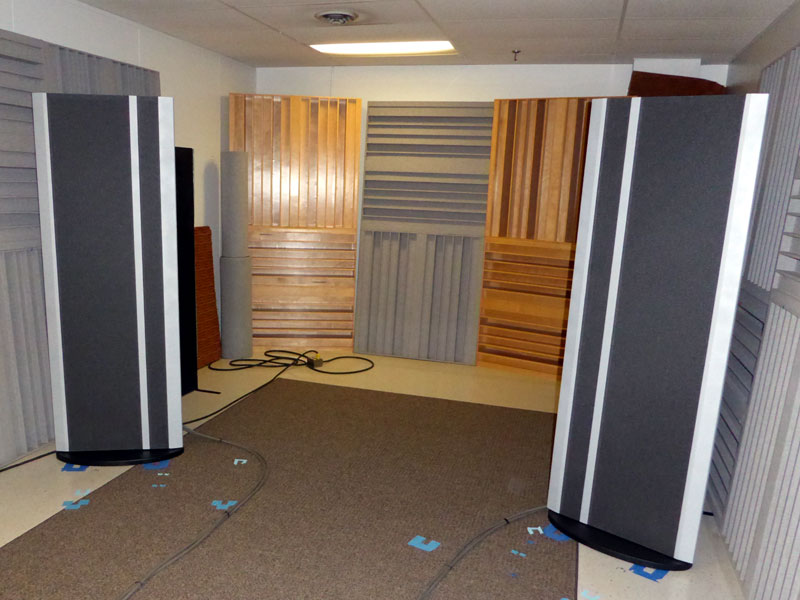 The room is tucked into a sizable but isolated niche on the factory floor. The most immediately noticeable feature of the room is a bone-stock pair of Magnepan 20.7 loudspeakers ($13,850/pair), which Warren uses as the audio equivalent of an electron microscope or spectroscopic analyzer. He has spent countless hours optimizing and perfecting the setup of the speakers, and it shows. Warren is rather partial to large Magnepans. He personally owns eight pairs of multi-panel Magnepan Tympanis of varied vintages and states of restoration, including the immaculate pair of 8-ohm Tympani I-U's in his home. On an average day, a dozen to twenty DACs, preamps, power amps, phono stages or CD players pass through the room, though Gehl admitted that on an especially busy day the count may reach as many as 30 pieces. There he scrutinizes each component for approval or rejection with a variety of recordings from every genre under the sun. The failure rate is, predictably, extremely low.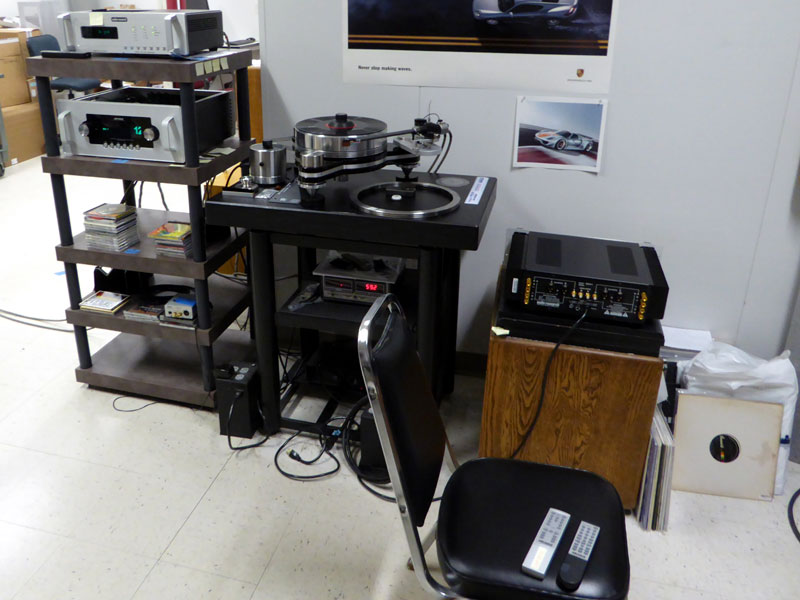 On the day Marc Mickelson and I visited we heard the big Maggies used with a CD6 CD player ($9000), Reference 6 line stage and Reference 150 SE stereo power amp ($15,000). No analog was available, as a very new VPI Avenger turntable had arrived the week before but had not yet been set up. The sound was fascinating, and in many ways unlike an equally high-quality system set up for home listening. As Gehl explained, this system provides a carefully controlled reference for the detection of sonic flaws. As such, the resolution is molecular in focus, and the slightest deviation from an individual component's intended sound is immediately apparent. In spite of the clinical orientation, necessary for the system to perform its intended function, it was capable of producing gorgeous music; most striking to me were a hybrid SACD of Roxy Music's Avalon [Virgin 7243 5 83871 2 4] and a breathtaking recording of Georg Philipp Telemann's Overture in D major on the Harmonia Mundi label [HMC 901654].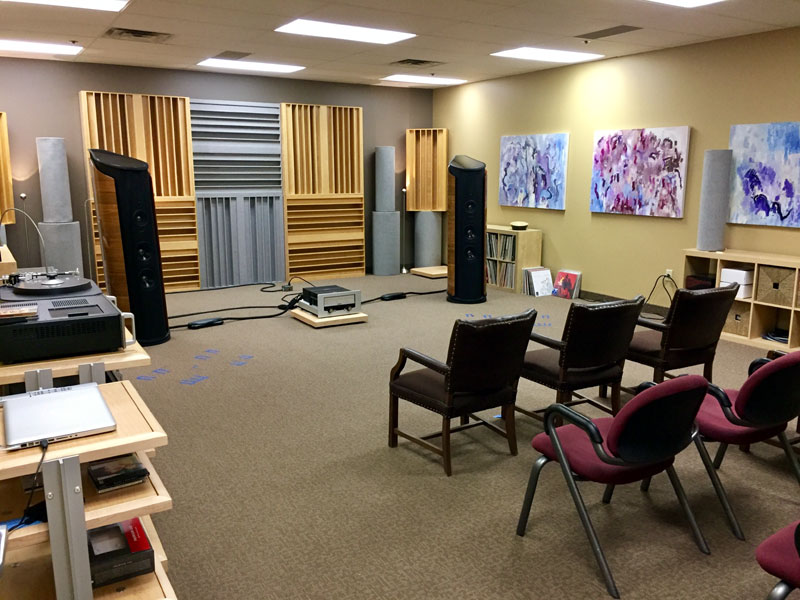 There is also a second, considerably larger listening room. The room, with double-sheet-rocked walls and filled with acoustic treatments, is much more relaxed and is used for distributor/dealer presentations and much of the developmental listening, done primarily by Gehl, needed in the design and pre-production phases for prospective new additions to the ARC product line. On our visit, we were treated to the Reference CD9 digital player ($13,000), the Reference 6 line stage and the extremely pretty, and lovely sounding, GS150 stereo amplifier ($20,000) driving a pair of Sonus faber Aida speakers ($120,000/pair). The sound here was much more like what one would hear in a well-arranged home listening room: precise, refined and wideband, without the intentionally clinical/laboratory qualities for which the other listening room is specialized.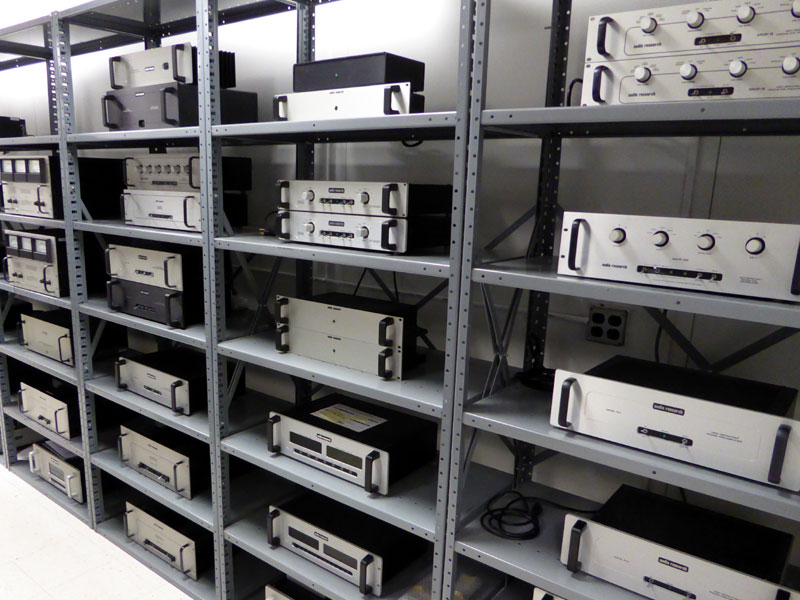 No description of the Audio Research factory would be complete without a mention of the history on display. Throughout the office area examples of current and historically significant components are presented, but the product ARChive is adjacent to the production listening room. Pristine examples of nearly every component the company has made, including some very early Electronic Industries power amplifiers and obscure products, fill a roomful of sturdy racks. The visceral, heady thrill that any audio nerd worthy of the name gets from standing in a room filled floor-to-ceiling with a literal history of high-end audio is an experience in itself. Not just past components are saved. The ARChive includes paperwork going back 40 years, and includes sales bulletins written by Magnepan's Wendell Diller in his pre-Magnepan days with Audio Research.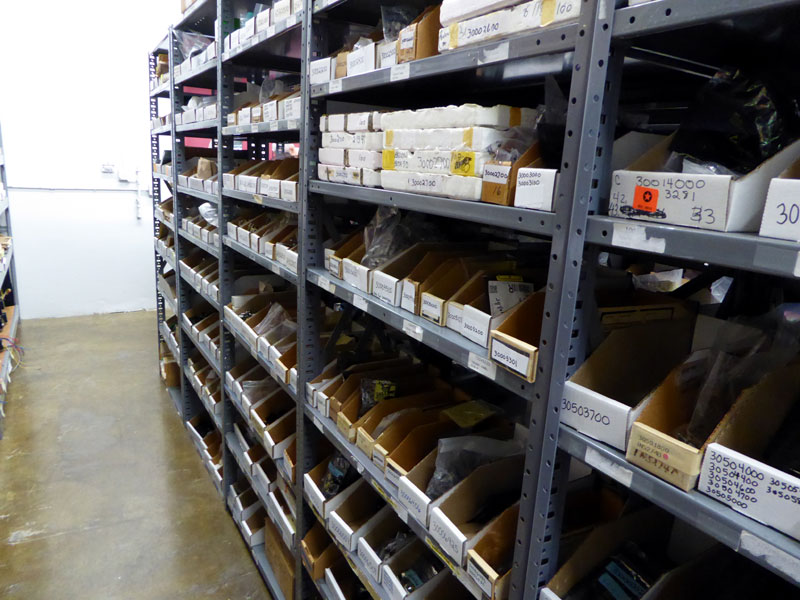 Audio Research has a legendary reputation for standing behind its products, and virtually every component that the company has manufactured in the last 45 years can be restored to like-new condition, with original, or better, parts. Yes, original parts. There is on the factory floor a well-secured room full of parts, vintage to modern, that were used to build components going back to the early 1970s. Where original parts are not available, compatible and electrically appropriate modern replacements are used. The old-school-electronics-store smell would bring back potent memories to any audiophile of a certain age, myself included, who grew up with actual electronics stores. Ahhh, nostalgia. Service Director Chris Ossanna mentioned that 40-year-old SP3s are regularly returned to the factory for everything from a freshening up and a new set of matched tubes to thoroughgoing updates.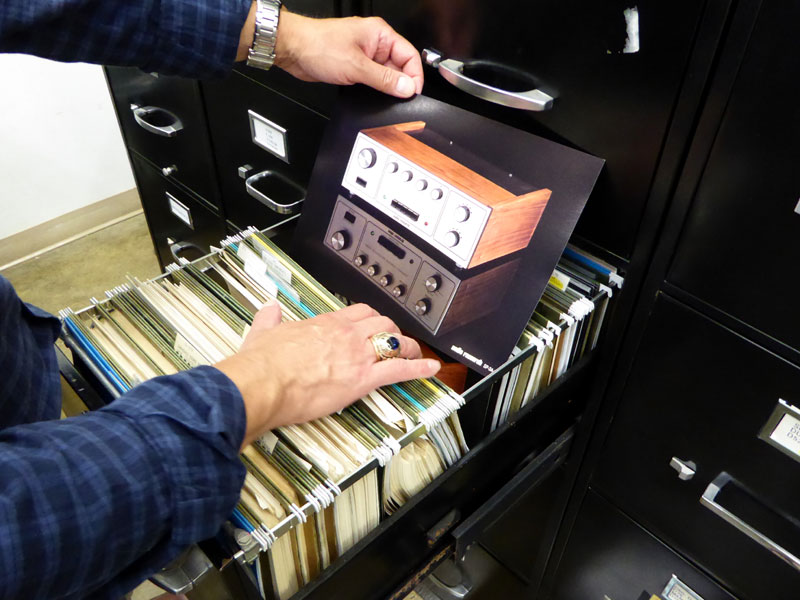 What remained foremost in my mind after this visit is that ARC has pursued the same goals for 46 years and shows no signs of slowing down. The single-minded focus on product quality, musical truth and dedication to the continuing advancement of the state of the art that Bill Johnson imbued into his fledgling company back in 1970 are still being upheld and advanced by the current keepers of the Audio Research flame. The current generation of ARC components are the best the company has ever produced and stand at the outermost frontier of sonic excellence. Given the company's unparalleled longevity and lengthy list of boundary-defining landmark components, that is a singular accomplishment. The last 46 years have seen more industry-defining advances and components than can be recounted here, but I think it is a very safe bet that the best from Audio Research is still to come.