Top Audio Video 2011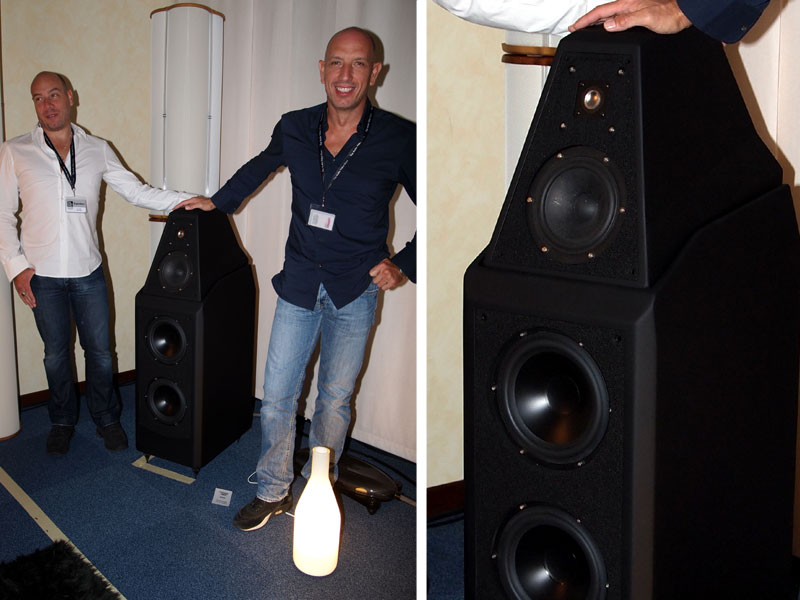 Crowing over not just the best sound at the show but the best-looking product, Audionatali's Luca (above left) and Marco Natali flank the super-sexy, matte-black Wilson Sasha W/P ($27,900/pair), wearing the same stealthy paintwork now seen on Lamborghinis, Porsches, Ferraris and other super cars. You really do have to see these in person to appreciate the tactile effect of the "back hole" finishing that seems to suck in light. Driven by Audio Research Reference 250 mono amps ($25,990/pair), the Sashas sounded blissfully huge, open and detailed.
© The Audio Beat • Nothing on this site may be reprinted or reused without permission.