Top Audio Video 2011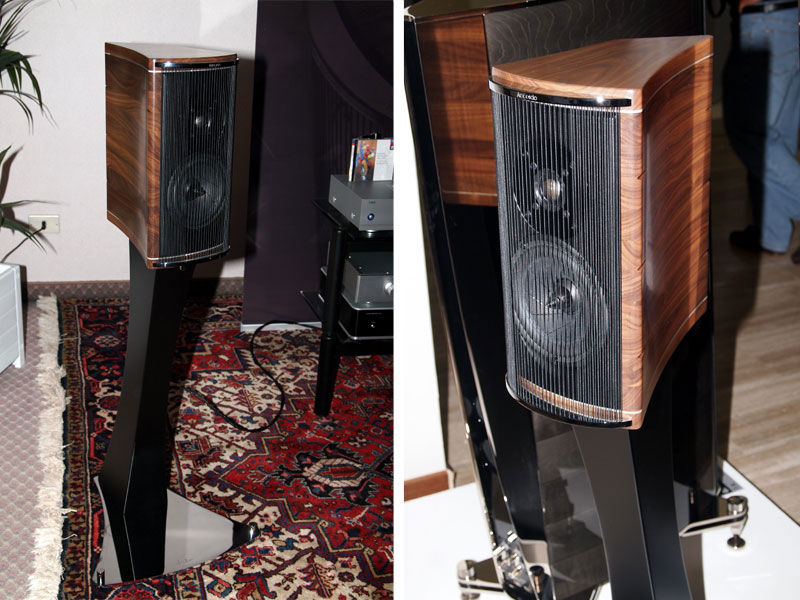 All and sundry have praised the Franco Serblin Ktema floostander, but the shocker is the new baby, seen only by a select few at the Munich High-End Show. In Milan, the baby Accordo was there for all to see and hear, and it dazzled everyone. A compact two-way system in an asymmetric enclosure measuring 14 1/8"H x 7 1/2"W x 14 1/8"D, it is supplied in mirror-imaged pairs and works best on the dedicated 29" stands. The finish is impeccable and the design details as arresting as the first Sonus Fabers Serblin designed over a quarter-century ago. Driver complement consists of a 1 1/8" silk-dome tweeter and a 6" sliced paper-cone woofer. The company recommends 20Wpc for this 4-ohm design with a sensitivity of 87dB. Price is in the region of €6300 per pair.
© The Audio Beat • Nothing on this site may be reprinted or reused without permission.