Top Audio Video 2011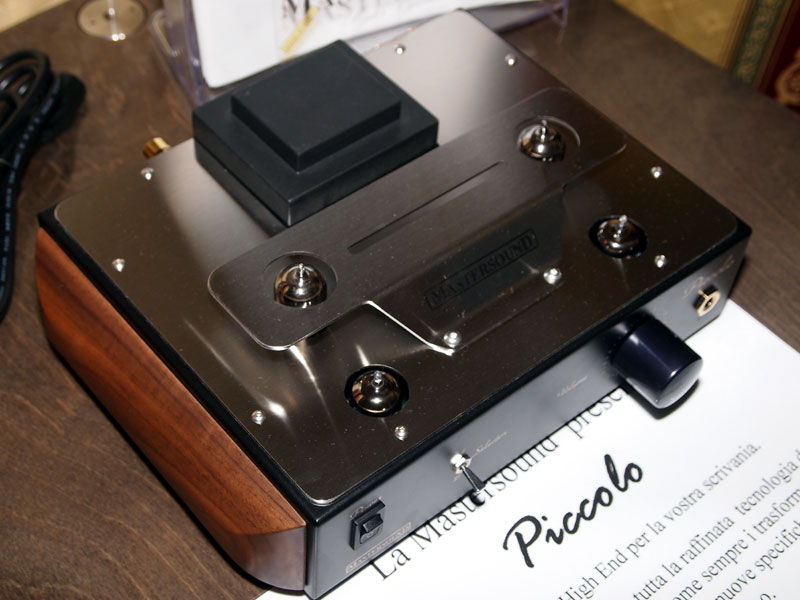 Mastersound's Piccolo (€1900) must be the smallest integrated amplifier this company has produced; it's best known for massive models holding quartets of 845s or 300Bs. This is pitched as a "desktop' amplifier," clearly for feeding from your computer. Single-ended and operating in pure class A, the Piccolo outputs 6Wpc from two EL84s, driven by 12AU7s/ECC802s. There's no negative feedback, dimensions are a tidy 9 1/2"W x 4 3/8"H x 11 1/4"D, and the weight is 20 pounds. It should look great next to your iMac.
© The Audio Beat • Nothing on this site may be reprinted or reused without permission.