Top Audio Video 2011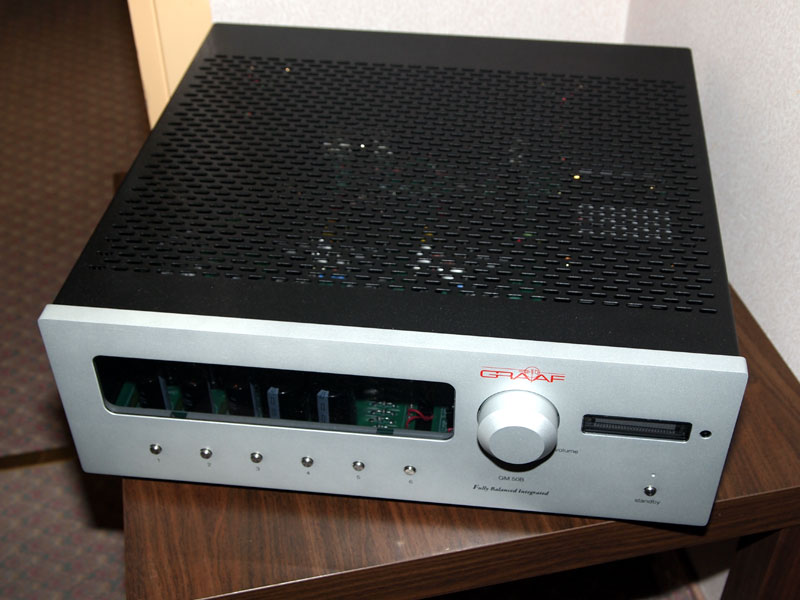 Don't get too excited, because this is a pre-pre-pre-production sample. But the much-missed Graaf might be making a comeback, if this fully balanced GM50B integrated amplifier is not a mere illusion. I saw the legendary designer, Ing Mariani, in the hallway and had a brief chat, which added to the excitement. The unit is rated at 50Wpc, from a quartet of KT88s, and it was, as I recall, an absolute delight to use. Price? Not even mooted yet.
© The Audio Beat • Nothing on this site may be reprinted or reused without permission.