Top Audio Video 2011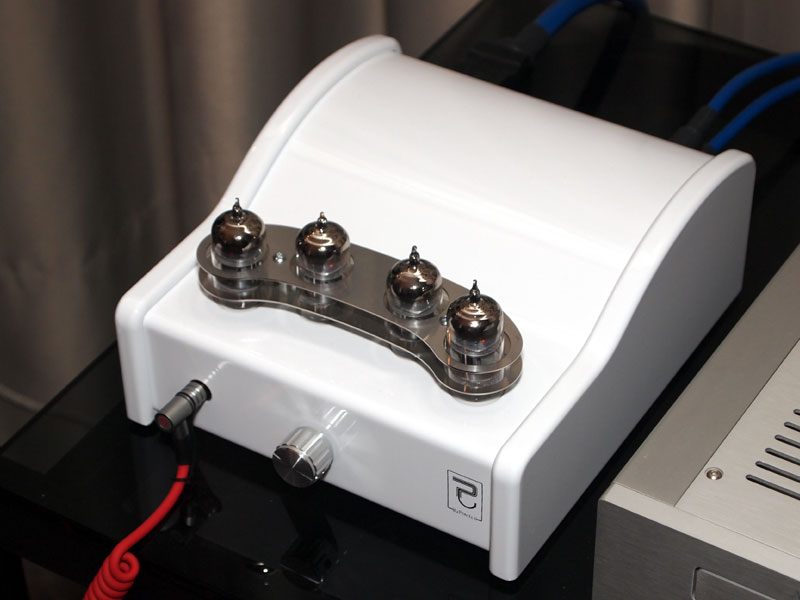 If only for the relative size of the four 12AU7s/ECC82s, you can guess that this thing is tiny: GPinto's GP-H2A headphone amplifier is all-tube, pure class A and is available in PCB form for €690 or hard-wired and tweaked for €1190. The latter is offered in red with wood trim, the former in gloss red, white or black. The ingress is 1/4" jack, with a front-panel volume control, while rear-panel socketry provides the necessary phonos for input and output, as well as mains input and power on/off.
© The Audio Beat • Nothing on this site may be reprinted or reused without permission.