Top Audio Video 2011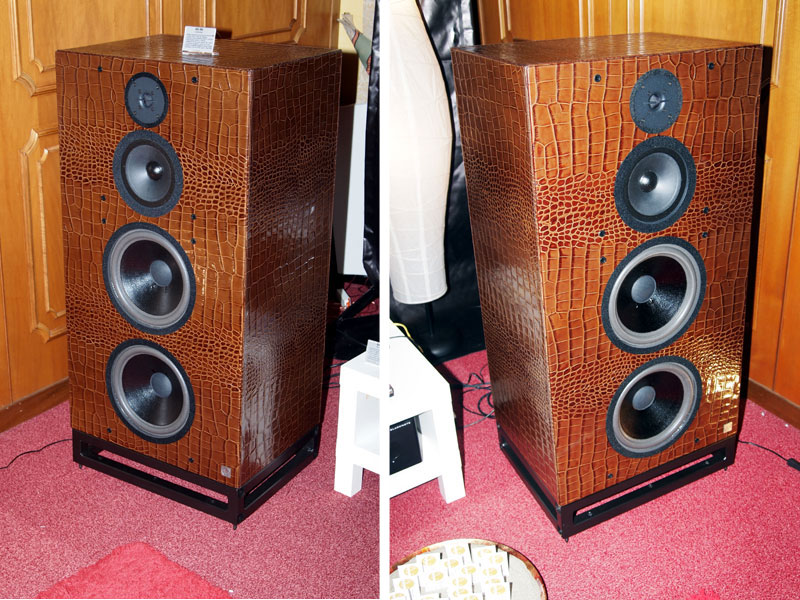 Goldenote's XS096 loudspeaker (€12,600/pair) is a massive beast of the old school, standing 41 3/8"H x 20 1/8"W x 15 3/4"D and weighing around 90 pounds. It's super efficient at 96dB, as the model name implies, and contains a 1" silk-dome tweeter, 6 1/2" paper-cone midrange and dual 10" paper woofers. So far, so normal. But look at the enclosure: you can order this in brown crocodile, as shown, black crocodile or gray shagreen. Never, ever did I expect to be able to buy speakers to match my watchstraps.
© The Audio Beat • Nothing on this site may be reprinted or reused without permission.