Top Audio Video 2011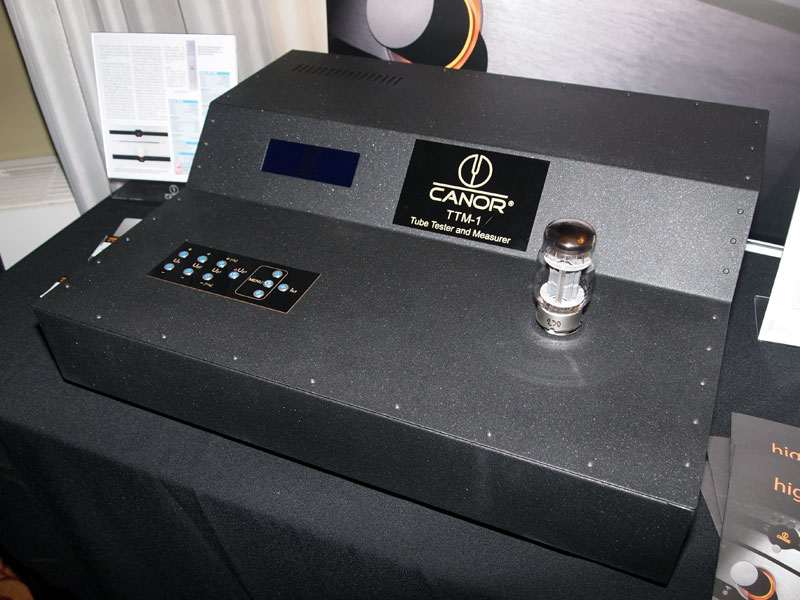 Slovakian brand Canor, the company formerly known as Edgar and purveyors of a full line of tube electronics, showed two unexpected delights for the hard-core. The TTM-1 (€30,000) is Canor's in-house tube tester and measurer, now offered to clients. Seen here, it's testing a KT88. The control panel to the left works in conjunction with the LCD display above it.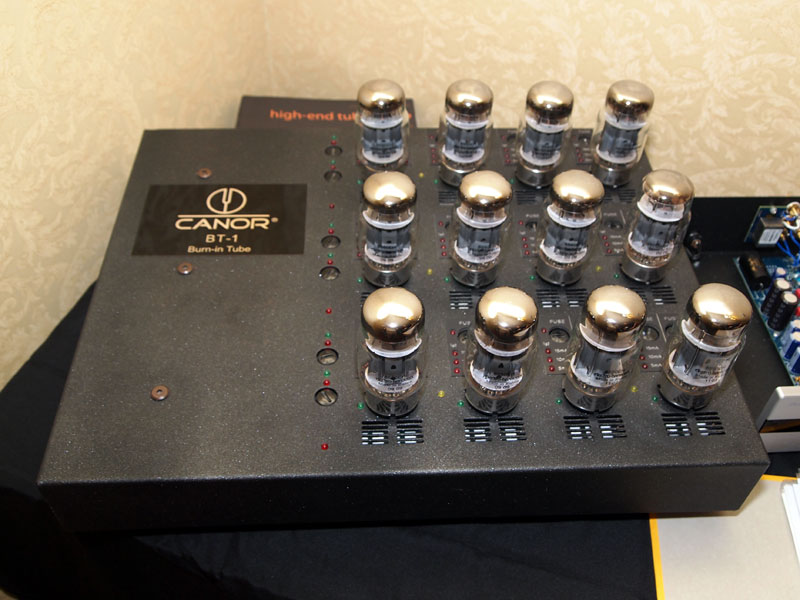 A perfect partner for Canor's TTM-1 is the BT-1 (€6000) for burning in tubes, essential if you're an amp manufacturer, a bulk tube supplier, or a seriously addicted tube junkie with a vast amount of NOS treasures. Again, price on application, and it won't be cheap. But if you need one, hey, this looks about as substantial as it gets.