Top Audio Video 2010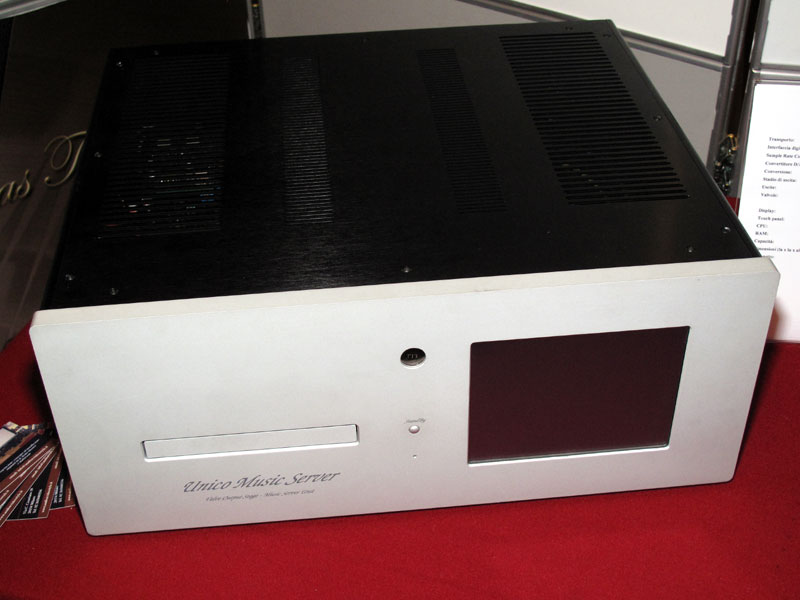 Unico's soon-to-be-available Music Server houses a TEAC CD5010A transport, a Wolfson Micor WM8804 digital interface, and Burr-Brown SRC4192 DACs, with the added appeal of a tube output stage for audiophiles who loathe servers. The tube lineup consists of two ECC82s/12AU7s and two ECC83s/12AX7s. There's also a gigabyte of RAM and a terabyte of hard-drive space. The unit's price has not yet been set.
© The Audio Beat • Nothing on this site may be reprinted or reused without permission.