Top Audio Video 2010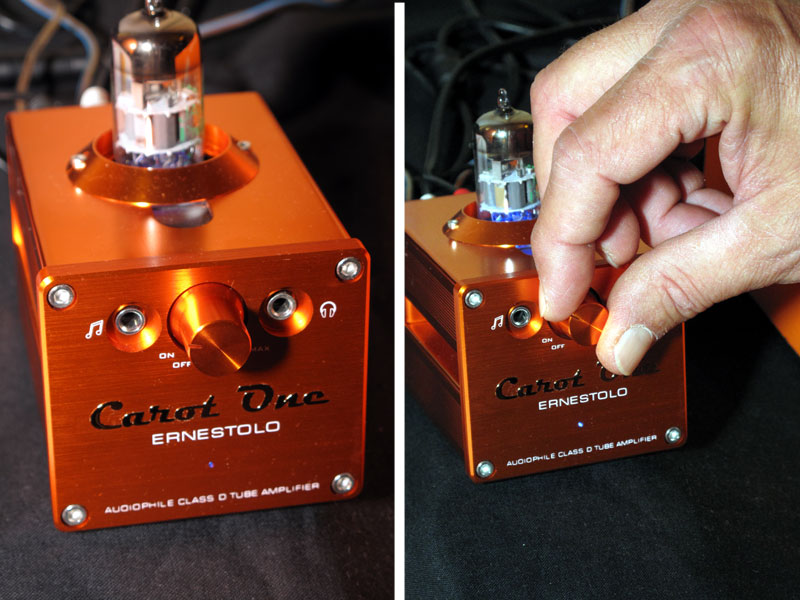 I love the flood of teensy new integrated amps designed to endow iPods and computers with something better than crappy plastic docking stations. Carot One's Ernestolo is a microscopic integrated amp with a tube phono stage and class-D power. It measures only 2 1/2H" x 2 1/3W" x 3 3/4D", and yet it delivers 6Wpc into 8 ohms and provides a line input on the rear panel, with front panel inputs for an MP3 player and headphones. It comes with an outboard wall-wart power supply. At €220 delivered anywhere in Europe, it's a no-brainer.
© The Audio Beat • Nothing on this site may be reprinted or reused without permission.