Tonbridge Audiojumble, Winter 2011
by Ken Kessler | March 3, 2011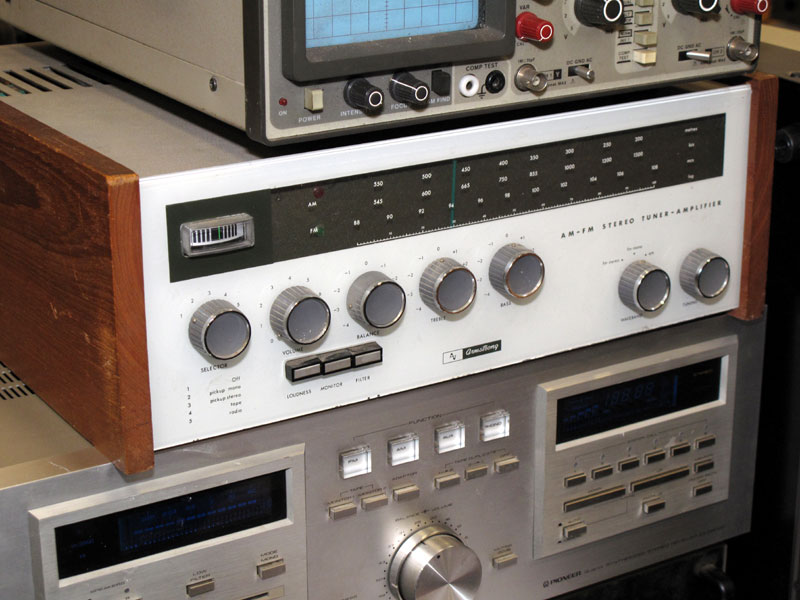 Typical of a UK swapmeet, a receiver from the once-popular, sorely missed Armstrong. This is the 226 from the mid-1960s.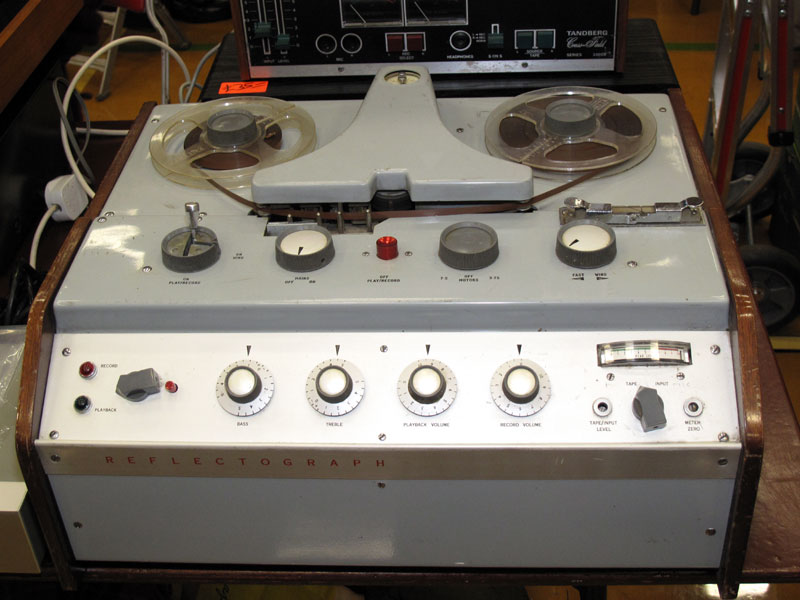 A rare UK-made open-reel pro/semi-pro deck from Reflectograph.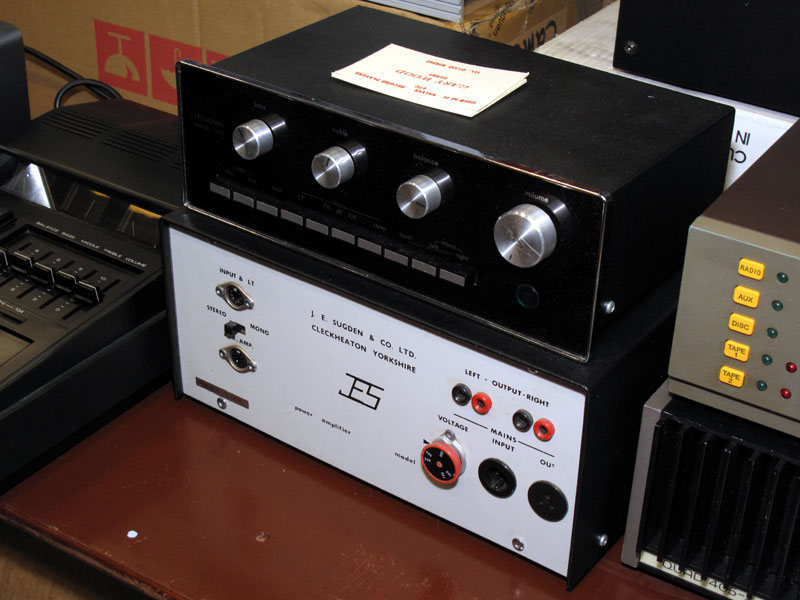 More '60s classics: a desirable pair from JE Sugden, the C51/A51 preamp/power amp combo, 2x25W -- true class A from 1969.
© The Audio Beat • Nothing on this site may be reprinted or reused without permission.