Tonbridge Audiojumble, Winter 2011
by Ken Kessler | March 3, 2011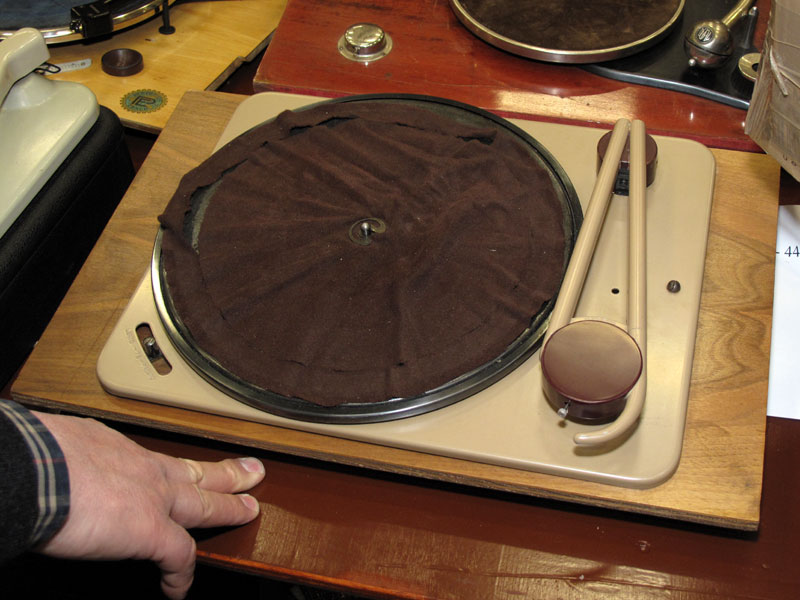 An antediluvian Thorens record player, the CB33.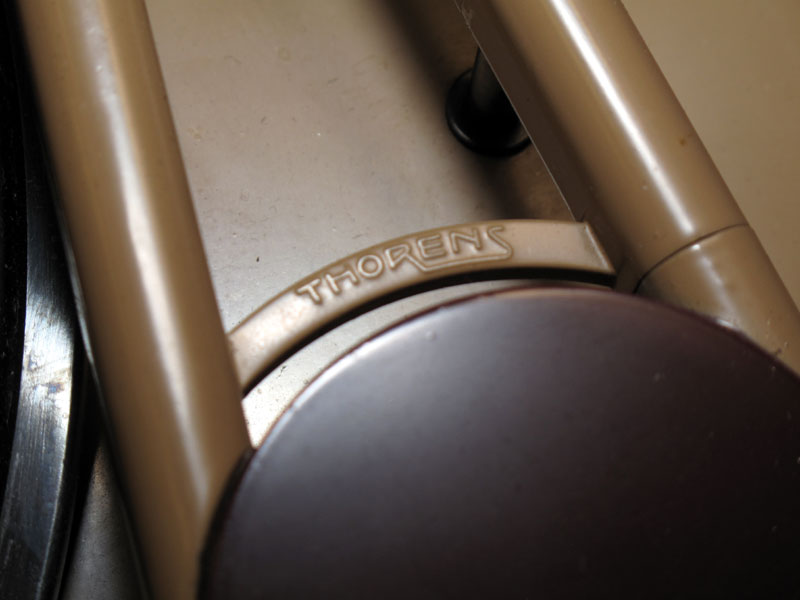 A close-up of the Thorens CB33's pick-up head.
Another rare Thorens, the TD134.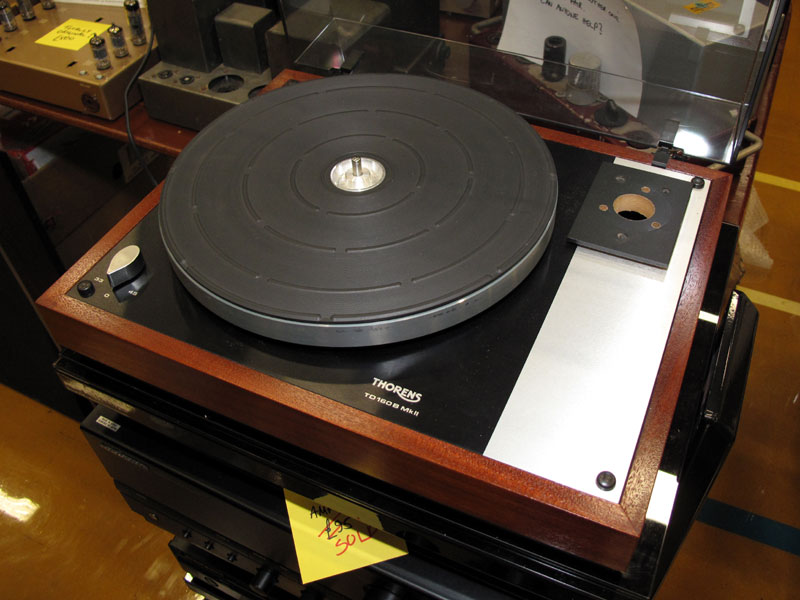 Amongst the many Thorenses, a real bargain: a TD160 pre-drilled for a Rega or Linn tonearm, with new belt for only £75 ($122).
© The Audio Beat • Nothing on this site may be reprinted or reused without permission.