Tonbridge Audiojumble, Winter 2011
by Ken Kessler | March 3, 2011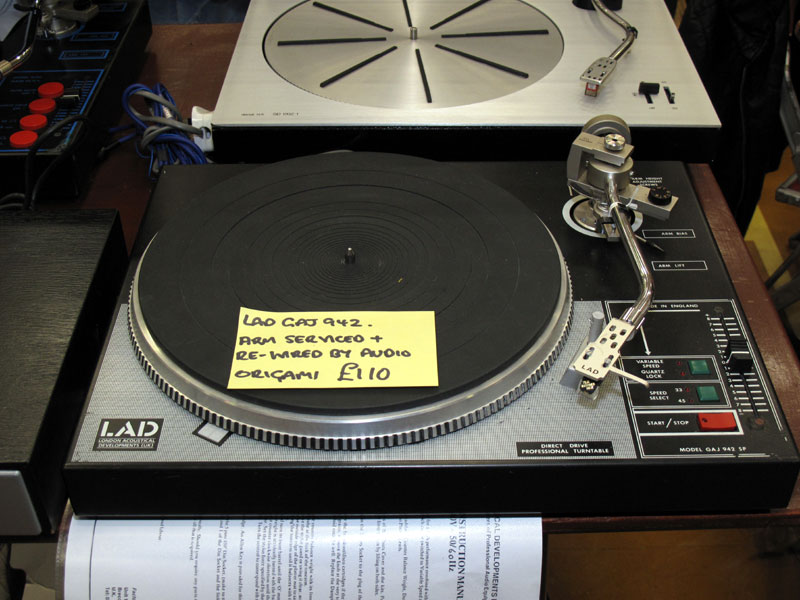 No one knew a thing about this rare beast, an LAD professional DJ turntable made in London.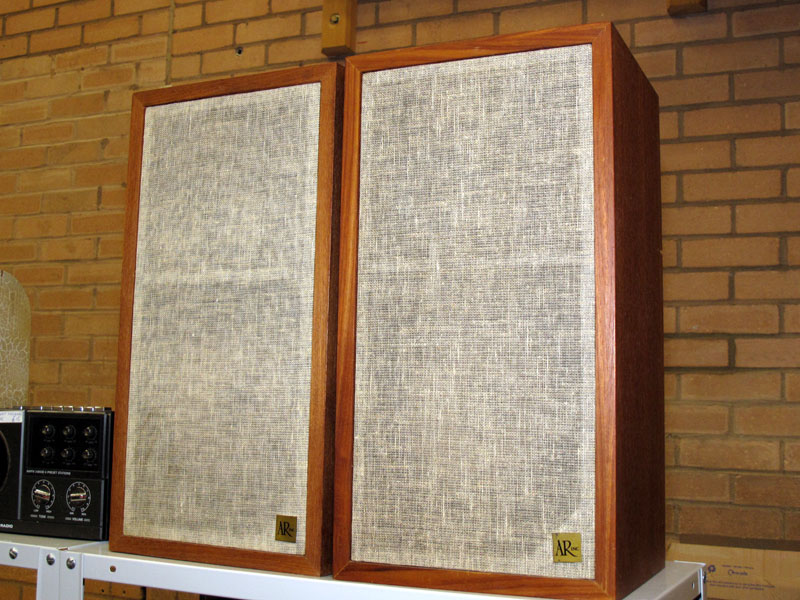 A fine pair of Acoustic Research AR4x speakers, which sold for £80 ($130). It's my own fault that I missed 'em.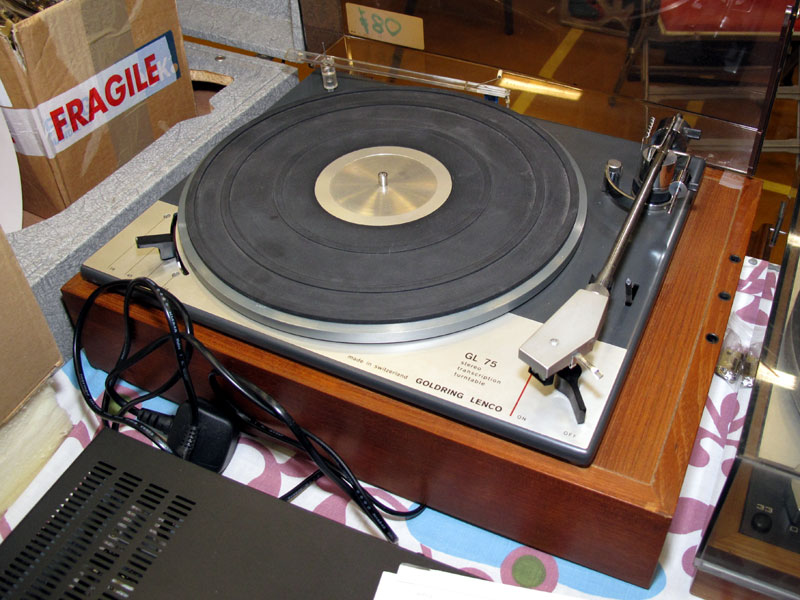 I saw a few Lenco GL 75s, currently enjoying a cult following because they're Swiss-made. A steal at £80 ($130).
© The Audio Beat • Nothing on this site may be reprinted or reused without permission.