Tonbridge Audiojumble, Winter 2011
by Ken Kessler | March 3, 2011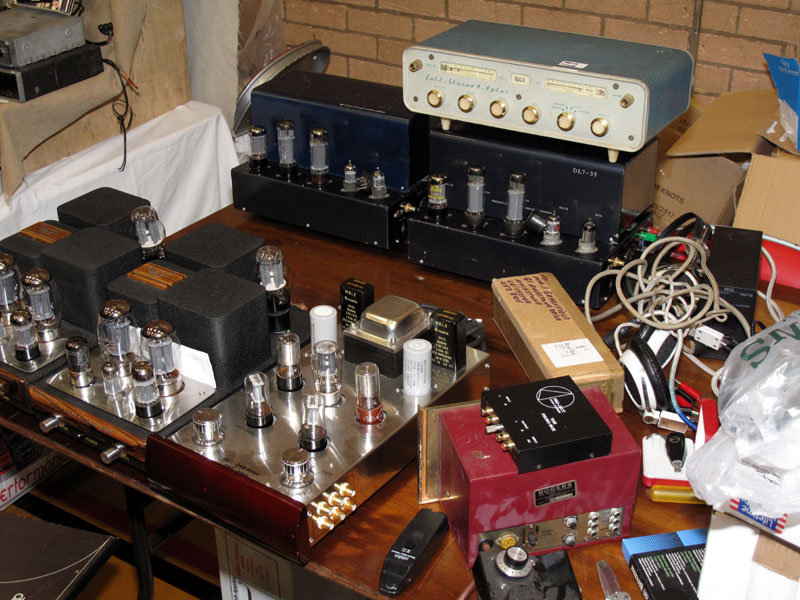 Here's a typical table -- one of over a hundred -- with items ranging from new, Chinese-made tube amps, to old Rogers gear, to accessories of all types.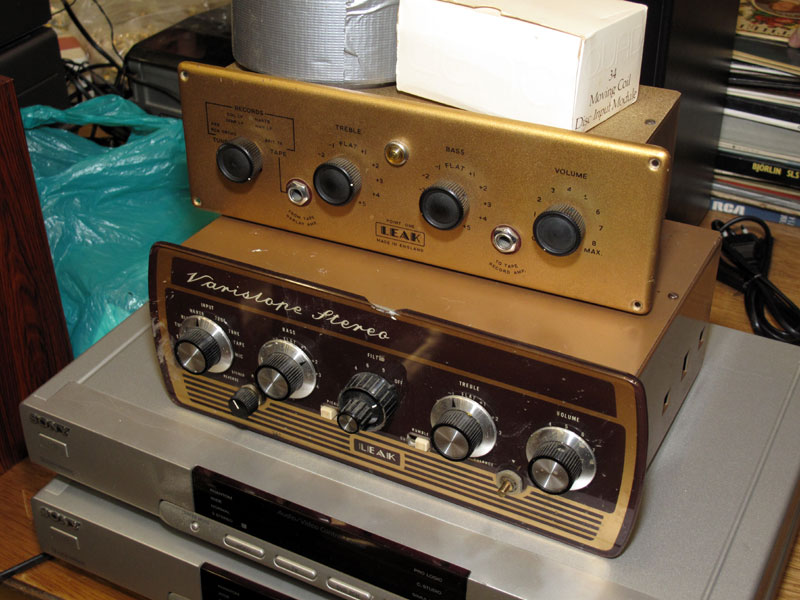 Not as common as you'd think, but usually present at sane prices, a Leak Point One preamp on top of the later Leak Varislope preamp.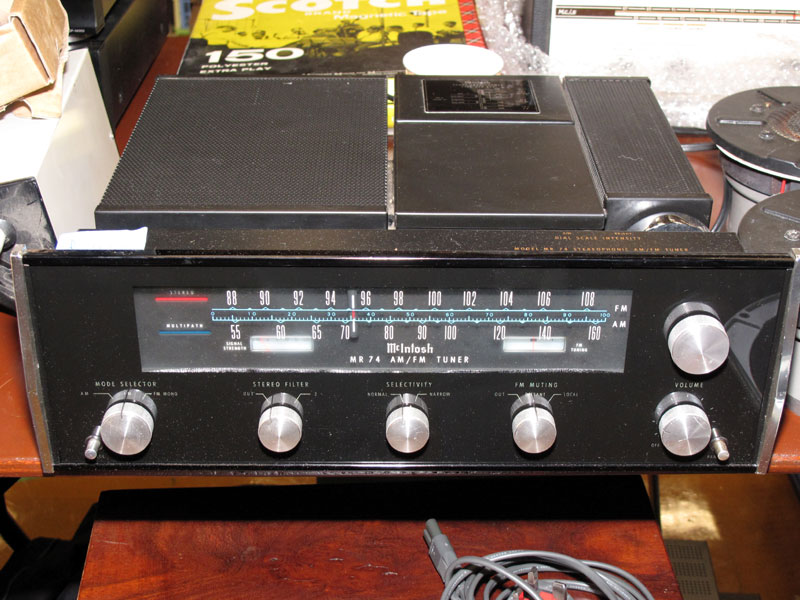 A McIntosh MR74 AM/FM Tuner (1972-1982), as desired by show organizer, John Howes. Coincidentally, I traded some gear for a McIntosh MAC1700 a few days later.