Sound & Vision 2015 • Hot Product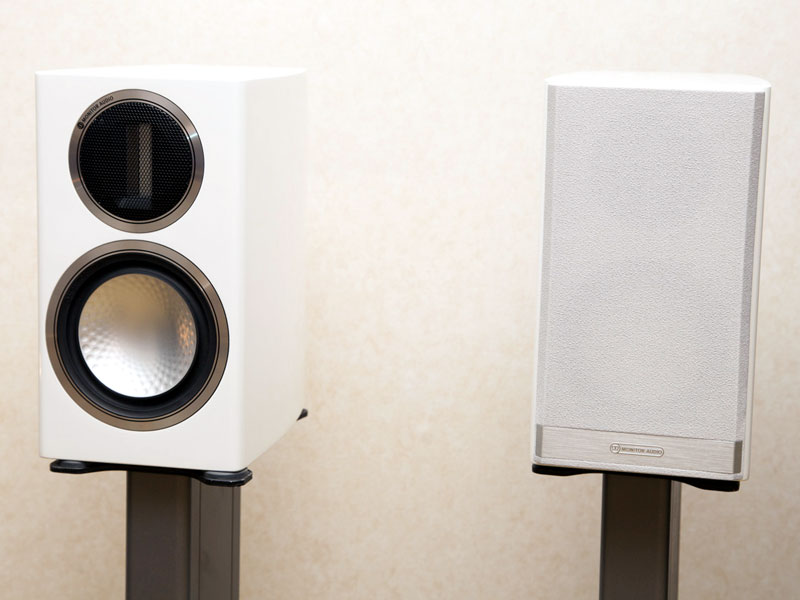 Monitor Audio chose Bristol to launch the fourth generation of its Gold loudspeaker series. Previously differentiated by gold-anodized dome tweeters, the new range sports ribbon tweeters, clearly inspired by the company's experience with this driver type in its Platinum models. It has also tightened up pair-matching tolerances, leading, so it is said, to better imaging, and significantly increased the amount of prototype iterations, so that the finished speaker is much closer to the final version built during R&D.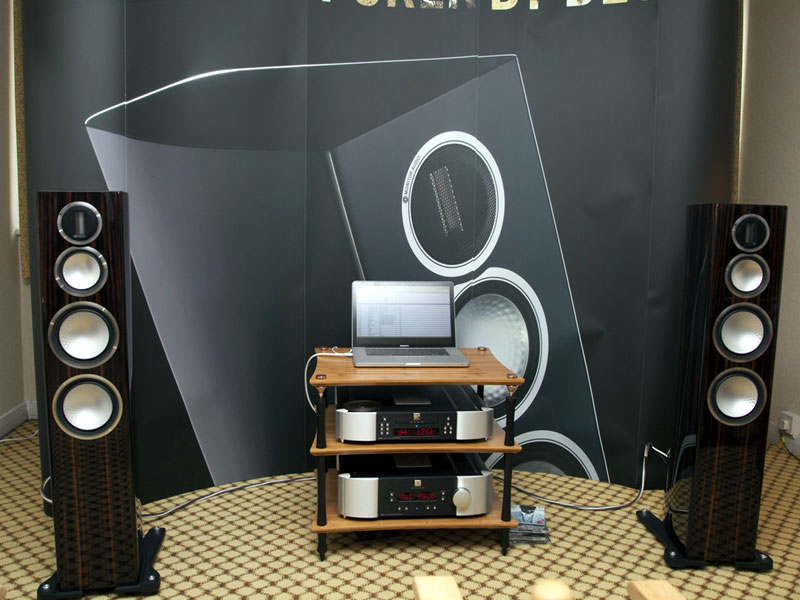 The ribbon itself is thicker than that of the Platinum models and is augmented by an evolution of Monitor Audio's C-CAM metal-cone midrange and bass drivers across two bookshelf and two floorstanding models. These start at £950/pair for the 5 1/2"-woofer-equipped Gold 50 (top picture) and rise to the £3000/pair Gold 300 (above), which is a three-way with twin 6 1/2" bass units and a 4" midrange. The new Gold series is supplied in very glossy wood-veneer and paint finishes.
© The Audio Beat • Nothing on this site may be reprinted or reused without permission.