Sound & Vision 2015 • Hot Product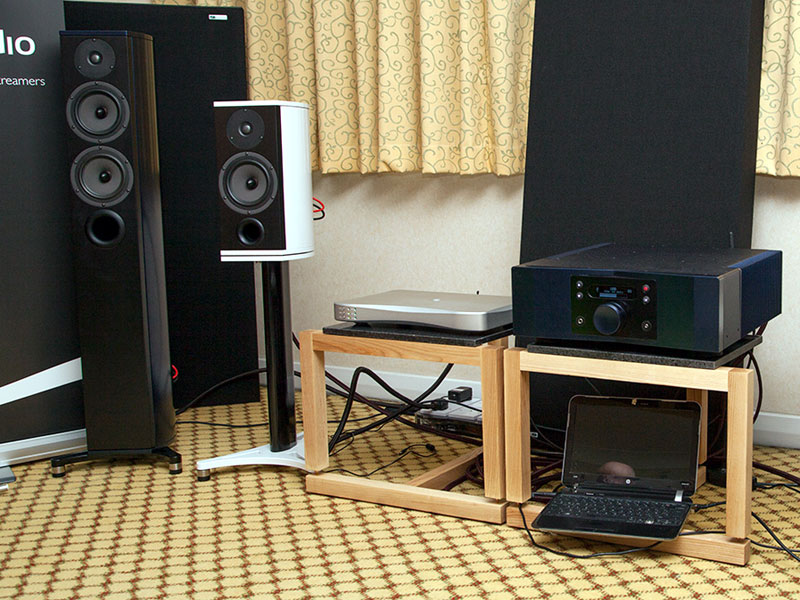 MBA stands for Modern British Audio, a new company that is built on the foundations of O'hEocha, an Irish company that made an impression with its very distinctive, alien-style designs. The MBA Pulse stand-mount (£3150/pair) and Progression floorstander (£5295/pair) are built around an extruded-aluminum cabinet with an MDF front baffle. They use SEAS drive units with 6" paper-cone woofers and 1" metal-dome tweeters. The Pulse is a two-way with WBT terminals, while the Progression adds a second woofer for extra bass extension from its 43"-high cabinet.
MBA also showed a prototype integrated amplifier (right rack, top shelf) that claims 170Wpc and comes equipped with balanced and single-ended inputs, a class-A headphone amp and a Bluetooth receiver. It can be augmented with a digital input board that runs an ESS Sabre DAC and is spec'd to deal with sample rates up to 384kHz and DSD up to DSD128. The integrated's price will be £5650 for the analog-only version.
© The Audio Beat • Nothing on this site may be reprinted or reused without permission.